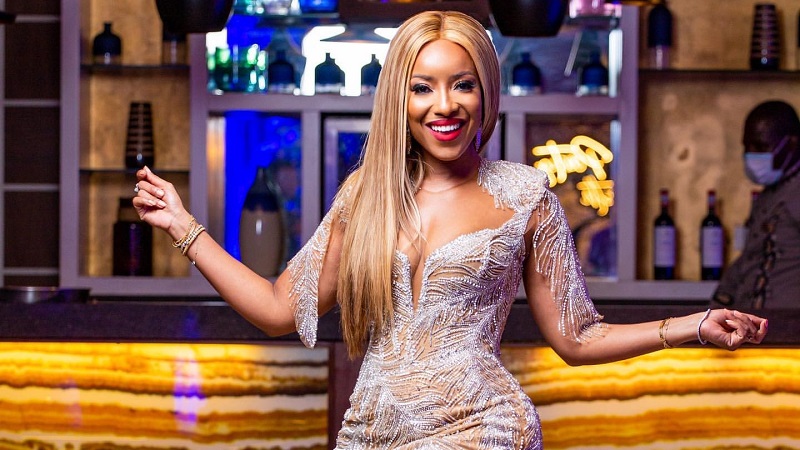 We love it when a celebrity tries out a new hairstyle.
Pixie haircut cut can seem a bit daunting for some women to try but if you've been considering the hairstyle, allow Joselyn Dumas to be your inspiration. Pixie cuts display a veritable amount of confidence and while people usually attribute it to tomboys or a short women's haircut, regular folks and celebrities alike have been playing around with the cool cut to prove its versatility. Case in point: Joselyn Dumas.
Yesterday, the Ghanaian actress took to Instagram to show off the shaggy and spiky 'do with face-framing highlights. With her hair in a brown hue, Dumas complemented her new beauty look with full-face makeup and dark eyeshadow and wearing a nude camisole. And yes, of course, she also expressed her love for the hairstyle.
"Look into my eyes, You will see what you mean to me 😅😍…. Oh and it's the #pixiecut for me! 😉 #shorthairkasa Cc @kukisparlor 💕," she captioned the post.
View this post on Instagram
Most recently, the actress celebrated her 40th birthday wearing a beautiful custom hand-beaded mini dress by PISTIS GH, featuring a plunging neckline and corseted waistline. Dumas raised her glam stakes with red lips, dangling earrings while finishing it off with long hair in a brown hue.
View this post on Instagram