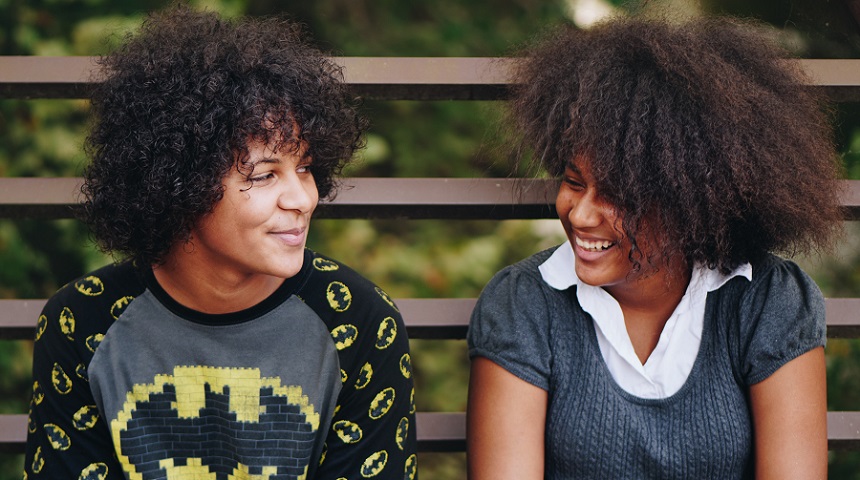 In the world of skin and hair growth, argan oil has become a household name. One does not have to wonder why this is the case because its benefits and properties are well-known, nourishing, and transformative. Argan oil, an extract from the Moroccan argan tree, is a genuine organic product to use in enhancing a natural and effective hair growth journey.
One of the most important aspects of your body and a fundamental expression of your individuality is your hair. To feel good about your hair, you must maintain a healthy hair care routine. This is possible by using only high-quality hair care products.
Vibrant, healthy hair indicates that your body is producing enough vitamins and nutrients to keep your body operating at peak performance. Unhealthy, dry, and frizzy hair may indicate that you need to make changes to your diet or hair care routine to improve your overall health and well-being. The above reflection should leave you with the option of finding ways to boost and maintain your hair growth.
Argan oil, which is high in antioxidants, vitamin E, and essential fatty acids, can help to repair damaged hair, improve scalp health, and stimulate hair growth. Some people use it as a heat protectant to protect hair from the heat of styling tools because it can withstand high temperatures.
When applied to the skin, argan oil has been shown to have several health benefits, many of which also apply to the hair. These numerous goodness has earned it the name, 'liquid gold. Using this essential oil can help improve the life of your natural hair, in addition to giving you soft, smooth, and younger-looking skin.
For centuries, people in Africa especially Morrocan women, have used Argan oil. The rest of the world only recently learned about its incredible capabilities.
Argan oil is high in fatty acids and powerful antioxidants like vitamin E, both of which have been shown to benefit the scalp and hair. Its high concentration of fatty acids such as oleic and linoleic acid is commonly used as a moisturizer for skin and hair. These oils have been shown to lubricate the hair shaft and aid in the moisture retention of the hair.
When looking for the best argan oil to use for your hair, look for one that is labeled for cosmetic use only. It has 100% pure organic argan oil with no added ingredients and is packaged in a dark-colored glass bottle.
For creative usage, you can combine with other hair nourishing elements such as coconut oil and castor oil. These combinations have protective properties against UV rays. Also, they provide excellent hair conditioning effects and penetrate deep into the follicles to repair hair from within
Check Out the Following Ways to Use Argan Oil for Your Natural Hair Growth
All of the following methods are simple, hitch-free, and can be done yourself. However, it requires a lot of consistency.
As a hair mask:
Massage 8 to 10 drops of argan oil into your hair and scalp with your hands. Depending on the length of your hair, adjust the amount as needed.

Massage your hair and scalp for another 10 minutes, making sure your hair is completely covered from roots to ends.

Leave your hair wrapped in a towel or a hair wrap overnight.

In the morning, wash your hair and style it as usual.
As a shampoo:
Fill the palm of your hand with your usual amount of shampoo.

Add one or two drops of argan oil to the shampoo and mix well with your hands.

Apply to your hair, then shampoo and rinse as usual.

Every two or three days, repeat.
As a leave-in conditioner and a styling product:
Wash your hair thoroughly according to the instructions on the shampoo bottle.

Towel-dry your hair until it is no longer dripping.

Apply two or three drops of the oil to your hair with your hands.

As usual, blow-dry and style your hair.

This should be done once or twice a week.
Argan oil, in conclusion, has a deep moisturizing effect that protects against daily breakage and damage. The oil is easily absorbed into the hair and scalp, despite its thickness. It should be used on your hair because it can help with a variety of scalp issues like dandruff and infections while also promoting healthy hair growth.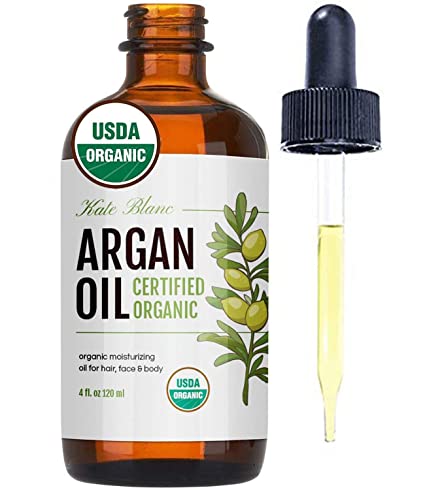 Photo Courtesy
Argan Oil for Hair and Skin (on Amazon.com)