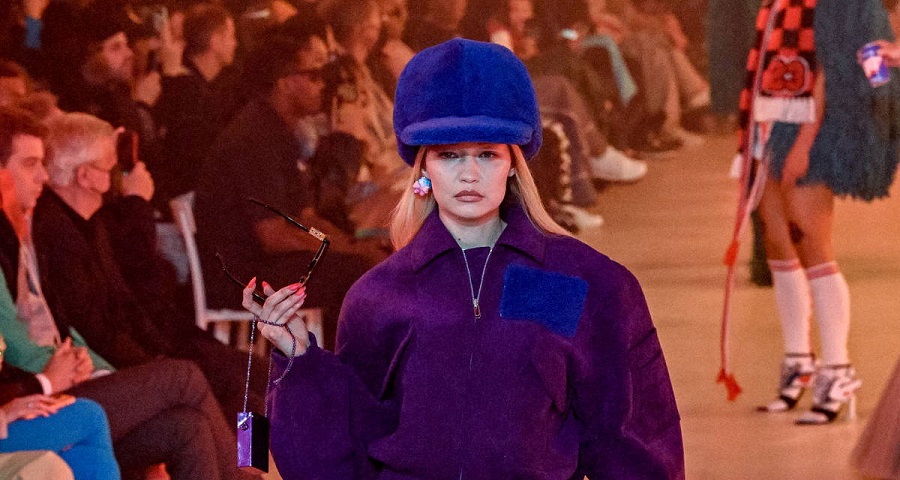 Having walked every major runway show during Fall 2022 Fashion Month, Gigi Hadid is back to doing what she does best: experimenting with her beauty look. On Wednesday, the 26-year-old supermodel was photographed in New York City while making her way through JFK airport as she looked totally different sporting a brand new platinum blonde hair color. 
In the photo, she sported it with a black leather jacket, track pants, and a pair of sneakers while rolling her chic mustard-themed luggage bags. We kind of love the impressive and dramatic fresh new look.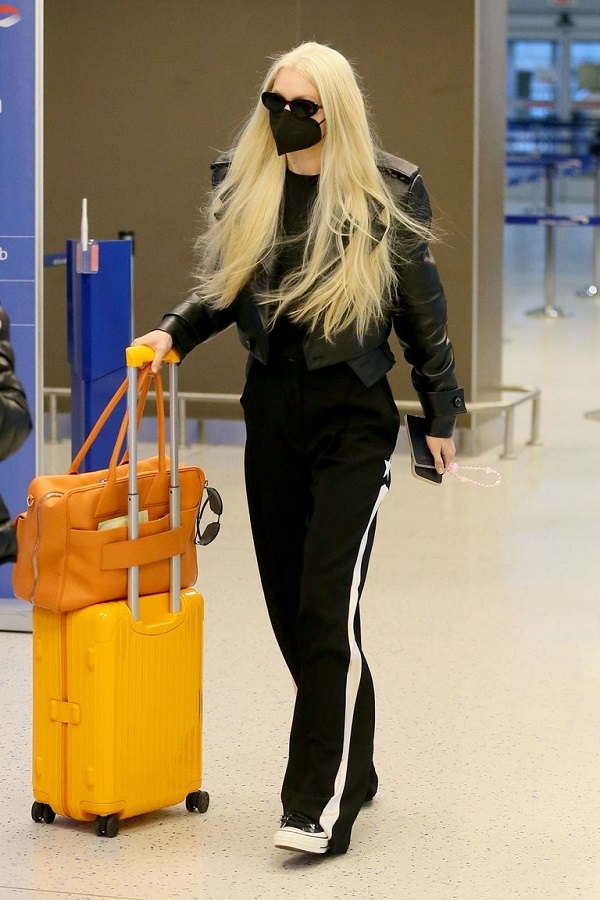 Photo: TYJA / ROAD20 / BACKGRID
Although the runway queen is no stranger to changing her hair color, having experimented with redhead in 2021, and later switched to golden blonde in November. But going by the looks, Hadid's length has stayed consistent, however, but the dramatic hue is all new which she appears to be feeling herself. 
This comes after her recent humanitarian announcement that she is donating all of her fashion week earnings to support those suffering from the war in Ukraine and the Israeli-Palestinian crisis.
"Having a set Fashion Month schedule has meant that my colleagues and I often present new fashion collections during heartbreaking and traumatic times in history," Hadid captioned snapshots of her runway looks on Instagram. "We don't have control over most of our work schedules, but we would like to walk 'for' something. Following in the footsteps of my friend @micarganaraz, I am pledging to donate my earnings from the Fall 2022 shows to aid those suffering from the war in Ukraine, as well as continuing to support those experiencing the same in Palestine. Our eyes and hearts must be open to all human injustice. May we all see each other as brothers and sisters, beyond politics, beyond race, beyond religion. At the the end of the day, innocent lives pay for war- not leaders. HANDS OFF UKRAINE. HANDS OFF PALESTINE. PEACE. PEACE. PEACE. 🕊"
View this post on Instagram