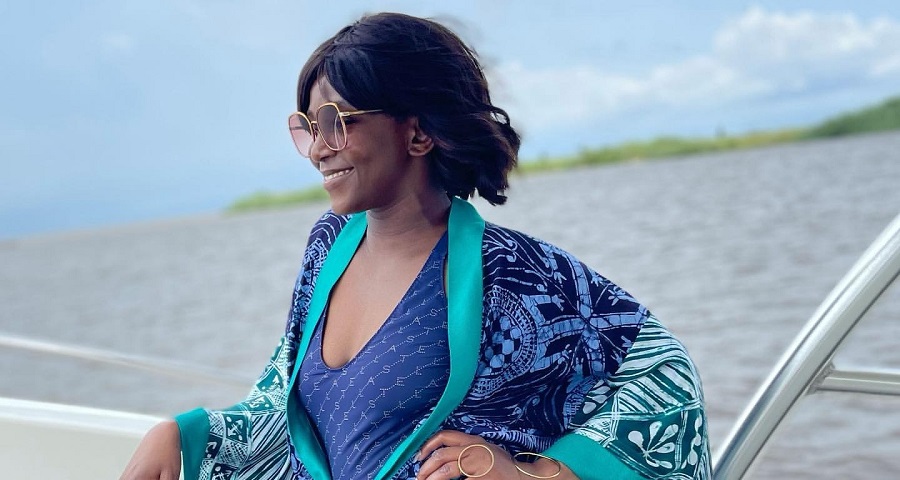 We've not seen Genevieve Nnaji on social media for a while and all of a sudden she shows up with a spanking new hairstyle.
In all indications, the Nollywood actress is going to spend her Christmas holiday in blonde hair as she has ditched her old brunette glamour to something entirely different and refreshing. Gene revealed her new beauty look last night on Instagram and fans are already loving it.
The post which has countless fans commenting with phrases such as "Her royal highness," "Queen of queens," "Nomad," "Her royal highness ." "Asa Bekee ," the 45-year-old looked pretty in the stunning hair color done in long micro braids. 
View this post on Instagram
One fan wrote with the username 'Stevechuks_' wrote "THE GENEVIEVE NNAJI! We blonde for December?? Let's goooo . He was responded to by another user 'fabella_couture.ng' with "blondes have more fun ."
The actress has not been active on social media and the last time she shared a photo with fans was in October. In the post, the Nollywood veteran who was photographed in a yacht sported a black messy hairstyle, along with her swimsuit and beach cover-up.
View this post on Instagram
However, if you are looking for some hair inspo this holiday, why not try the blonde braids — after all, if Genevieve Nnaji can rock it, then who are we?