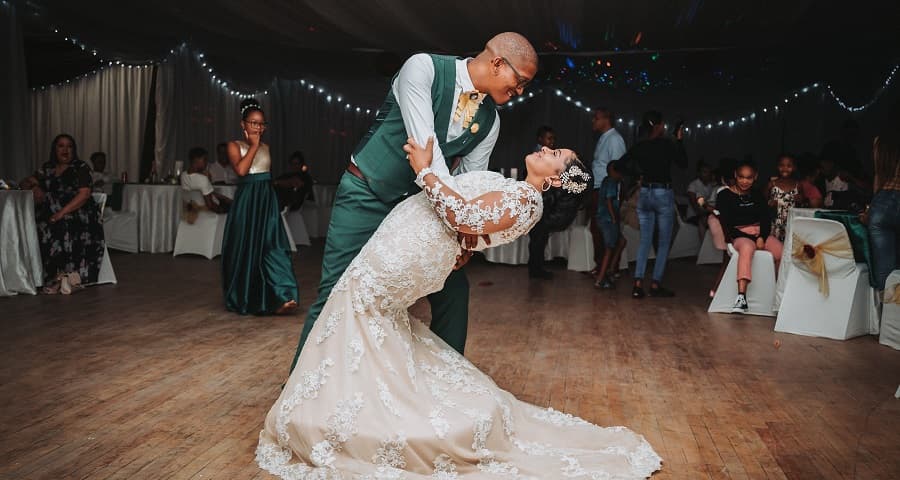 The white wedding is a western traditional culture that Africans have largely adopted as a norm. According to a Cambridge Journal, white weddings, which are originally held in churches, became more common in the 1890s, and by the 1930s, more Africans were married in the "white" way than any other way.
White weddings have always had a whimsical and fairytale feel, and brides especially wouldn't want to skip the excitement for anything; from living out the checklist of her bridal essentials including a wedding dress and a wedding party to sashaying to her happily ever after.
Wedding cakes, wedding bands, speeches, dances, and honeymoons are other Western components of the white wedding phenomenon. Overall, white weddings' significance, ideals, and traditions in Africa are multifaceted. As a result, pre-existing traditional ideas and behaviors are at odds.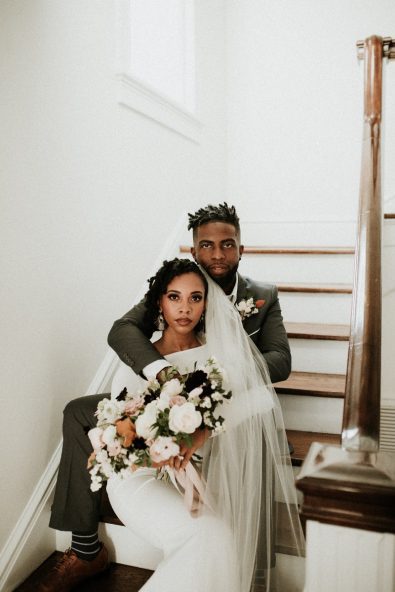 Pexels/Avonne Stalling
What is a White Wedding?
White Wedding is quite modern, and it is modeled after Western weddings, which explains the many similarities. A white wedding is a classic formal or semi-formal wedding that originated in the United Kingdom. The term derives its overall significance from the white hue of the bridal gown, which gained popularity among Victorian-era elites after Queen Victoria wore a white lace gown to her wedding. 
In today's world, it encompasses the complete Western wedding ritual, particularly in the Christian religious tradition, which often consists of a church service during which the marriage is initiated, followed by a celebration. Again, in what is still being considered the most influential wedding of the 20th century, when 750 million people watched Charles, Prince of Wales marry Diana Spencer in her beautiful white taffeta gown with an 8-meter train in 1981, the white wedding style received a big boost.
Traditional white weddings involve a marriage officiant, who is a pastor, priest, rabbi, imam, or civil officer who is allowed to perform marriages and bless the couple, in addition to the bride and groom. Not to mention the wedding party, which is the couple's favorite part—the groomsmen, bridesmaids, flower girl, and ring bearer. These wedding party positions are normally filled by close friends of the bride and groom and being invited to serve in these capacities is viewed as an honor, and usually comes at a cost.
What Does a White Wedding Mean To An African Couple?
Every year, the feeling of a dream wedding as a need increases the lavishness of white weddings, and notably, much money and time are invested in building this dream wedding. Unsurprisingly, our African traditional communities have since begun a showy and 'white wedding,' to which most people have naturally warmed up.
An average African is a typically conservative one—dynamic and prone to changes and innovations. There's really no limit when it comes to the ideas, beliefs, and traditions that Africans can explore. Little wonder many African traditions are a unique blend of their indigenous roots and western influences.
White wedding on its own end, however, is not an exception. This is why there is a trend amongst metropolitan Africans— to have both the traditional marriage ceremony and the white wedding which crowns it all as the official union. However, before the family can organize the "white" nuptials, lobola[bride price] discussions and negotiations must take place at the bride's family house. These meetings are only attended by elected male representatives from the bride's and groom's families.
It's worth noting that traditional African weddings are often spiritual and family affairs that are typically focused on integrating the two lives, two families, and two communities. Prior to the colonial inception of the white wedding phenomena, all the methods of customary marriages, across all African cultures were valid, complete, legitimate, and not stereotyped in the way that it is today.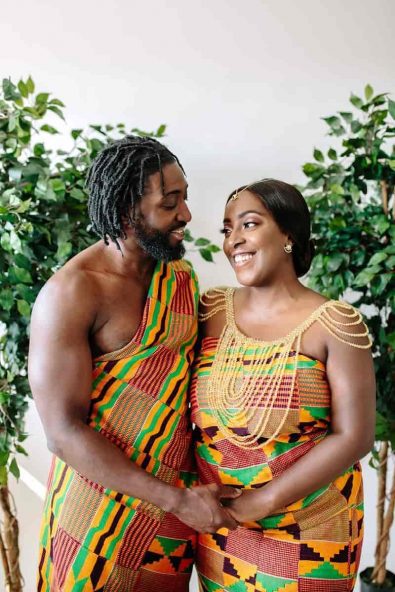 Afro Caribbean Weddings
This African predisposition to effortlessly accept and live out Western ideas spurred the incorporation of white weddings on the to-do list of many African couples when they agreed to be husband and wife. Secondly, the significance of white weddings often hits close to home for brides of all backgrounds because most young girls who fantasize about their wedding day imagine themselves walking down the aisle in a white gown.
Many Africans as I write, believe that a pair is not legally married unless they have a white wedding. Worse, if the white wedding is not done, there is no marriage consummation for a religious African. This is regardless of whether the marital rites were performed by both families or not.  In any case, this situation is predicated on Western religious perceptions because even many churches have adopted the white wedding principle as a Christian marriage prerequisite.
Contemporary brides have embraced the "classic" white wedding with all of the perks. The reason for this is marketing, rather than some ageless western tradition, which has also made the white wedding gown, which is the main attraction of a white wedding, a widespread element of our visual culture.
The white wedding, which has become a major aspect of the beginning of a new life for a husband and wife, includes customs such as the groom asking for his bride's hand in a public or private engagement party, a stringent guest list, an extravagant setting, and carefully printed invites. The event itself is usually formal, taking place in a church or synagogue, and is followed by a reception at a home or venue and then, of course, the honeymoon and a happily ever after…or not!
There's a lot of fun stuff to notice about a typical white wedding reception—something Africans love. At the reception, each family dances in turn, beginning with the bride's family. They wear similar cloth to demonstrate the marriage of the two families. After that, the bride and groom are introduced and dance their way into the wedding. Bridesmaids and groomsmen lead the entry in front of the newlywed couple at a white wedding. From this point forward, the couple and guests engage in traditional white wedding activities such as bouquet tossing and garter removal.
As much as white weddings have become popular, they are not compulsory and many Africans, for the sake of the deep connection with their roots, would always rely on traditional weddings that include traditional marital procedures and dowry payments to solidify a proper marriage.