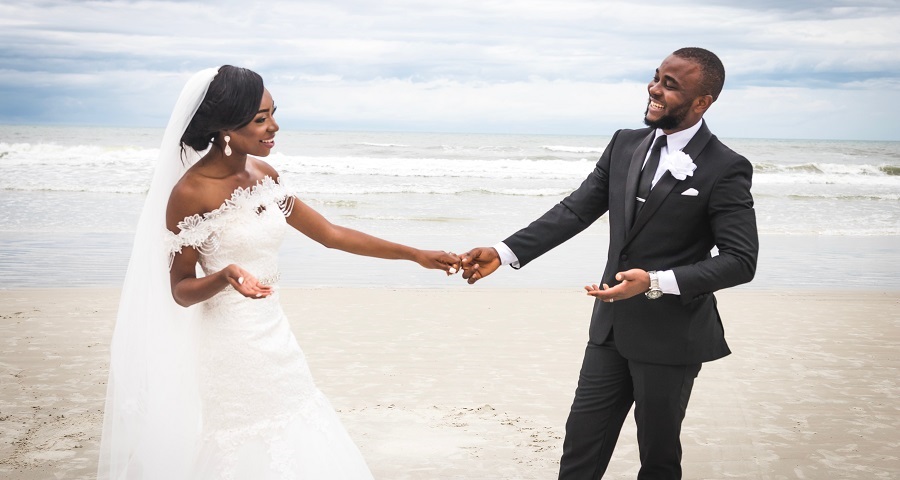 With the pandemic restrictions lowering and more people becoming vaccinated, the wedding industry has taken off. Lots of couples have spent the last two years planning their perfect wedding. So now that the time is coming to make a date, you need to choose a wedding photographer.
This can be one of the most difficult decisions you have to make. Weddings are an immense expense for most couples. From the flowers and the food to the venue and the dress, thousands of dollars are spent preparing for and putting on a wedding. The wedding industry overall is a 57.9bn industry in the US alone.
When spending that much on an event, it's critical to choose the right photographer to capture those once-in-a-lifetime moments. So, we've put together some things you should consider when choosing a wedding photographer.
It's All About Style
You've spent hours picking out all the little details for your wedding. The font on the invitations, the colors, the outfits for the wedding party, just to name a few. When you put all these elements together, you'll find that you have an overall style. You will want to match that style with your photographs, at least to some degree.
When you choose a wedding photographer, it's essential to be clear about what you want for your photographs. Come with examples, look at thousands of wedding photos and show your photographer your favorites out of them and see what elements they think they can help you achieve.   Are you going for a fun and exciting style, or are you more interested in the classic formal look? Discuss the style of the photographs you want during your interview. Talk to the photographer about their specialties.
Personal Rapport Matters with a Wedding Photographer
You don't need to be best friends, but you need to like and get along with your wedding photographer. Remember, this is one of the most important days of your life and getting along with the people you'll be spending the most time with is critical. Your wedding photographer will be there for each of your most important moments, so make sure that you work with someone you can get along with.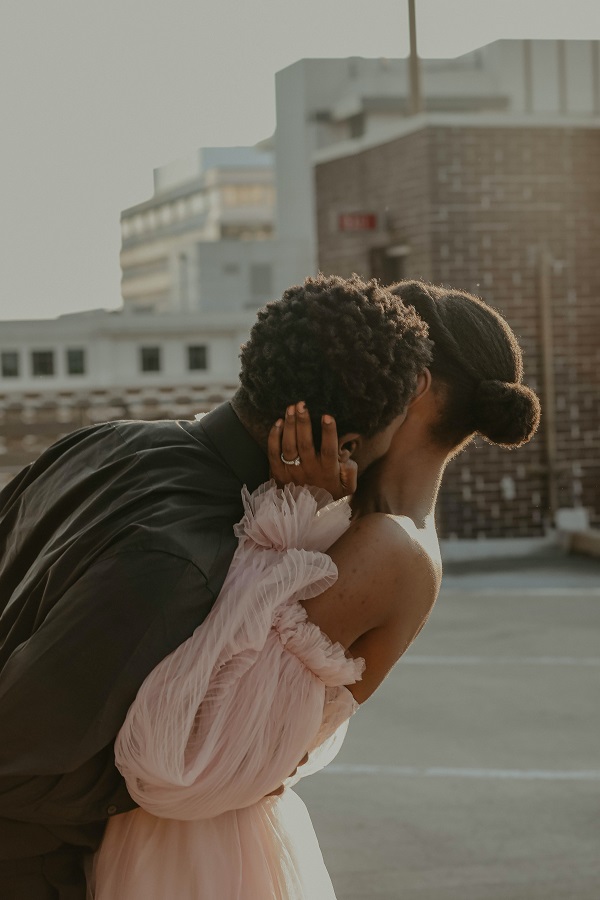 Photo: Kadarius Seegars/Unsplash
Ask for More Examples and About Experience
A wedding photographer will always showcase the best work on their website or portfolio. Don't be shy when talking to a photographer about asking for more examples. You want to know what all the photos look like, not just the portfolio-perfect ones. They may be excellent at capturing pictures when they can arrange things, but can they also get candid real-life moments?
Any professional wedding photographer will be more than happy to show you more extensive examples upon request.
It's also fair to ask them about their industry experience. How many weddings have they done? How long have they been a photographer? These are all questions you wouldn't hesitate to ask another professional, so don't hold back when it comes to your wedding photographer either.
Is Your Wedding Photographer Insured?
This is a significant expense for most weddings, so it's essential to discuss it in business terms. Professional wedding photographers are often insured to cover problems with their equipment or if a guest trips over a light stand or camera bag. You also don't want to end up with the bill for replacing a photographer's camera because a guest damages it. So, double-check their insurance and what it covers before solidifying your plans.
Packages, Bundles, Prints, Digital Albums, and More
The wedding photography business has always offered package deals. It's just a built-in industry standard. These days, however, there are so many elements that can be included that it can get really complicated.
Take your time when going over the package. What form of digital album do they offer? How many edits are included? Does the package include prints? If not, do they have a print service they recommend? Don't be afraid to ask questions. Your photographer isn't going to be insulted. It's their job to explain what they provide.
The Photography Should Be Part of The Experience
Your wedding is only one day. As perfect as you make it and as wonderful as it may be, what's going to last after the day is gone are the photographs. Make sure you're getting the experience that you want.
Part of that means discussing all the details of your wedding with your photographer. They may see potential problems that you haven't considered. For example, they may suggest that you shoot the party photos before the wedding or even on a different day if they think they won't have the time or lighting to get the shots you want.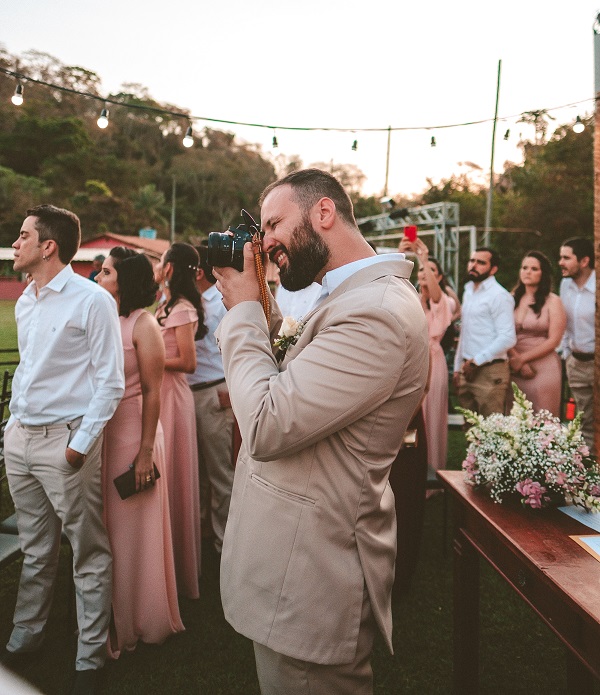 Photo: Getulio Morae/Unsplash
A professional wedding photographer will do everything to capture the best moments from your special day. That's part of what they love about what they do. But make sure they know what they are getting into is your job.
Keep in Mind You Get What You Pay For
You probably already know that nothing to do with a wedding is cheap. Maybe the favors aren't outrageous, but that's the only place you can cut even a little corner. Your wedding photographer is the last place you should want to cut corners or costs. Remember that these are the photos you want to be proud of ten, fifteen, twenty, or more years down the road. They're the ones that you want your children and your grandchildren to be impressed by. But as the saying goes, you get what you pay for.
Wedding photography is a difficult job. They are always working against the clock, whether to get the shot before the wedding party needs to be somewhere else or fighting against the natural light. A true professional is going to charge accordingly. If the package looks too good to be true, then it probably is.