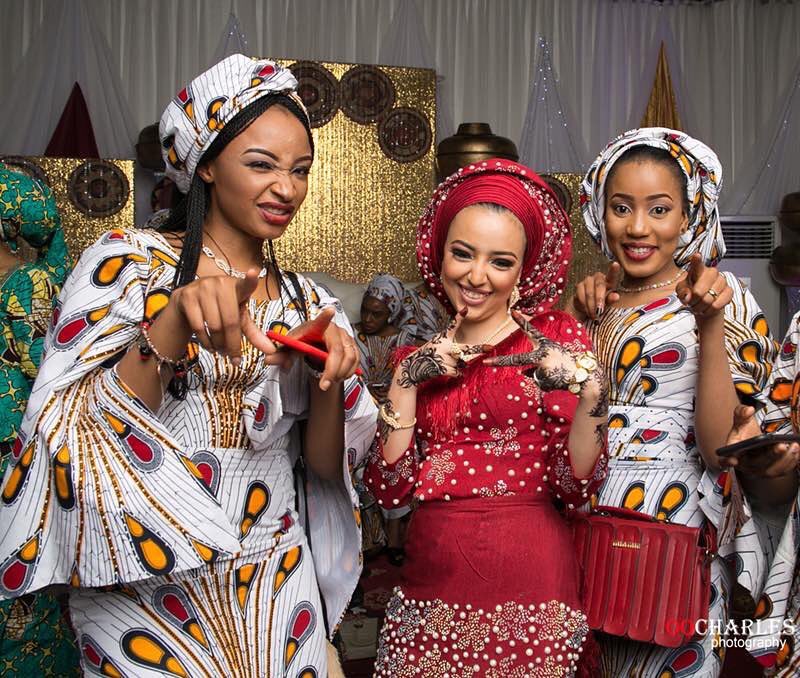 Seeing a bride wedding dress is always the electrifying part of a wedding, especially when the bride is style conscious. A Hausa bride from the northern Nigeria got married over the weekend and seriously, her native wedding day was one for the style books. Teemah's theme of the wedding was modesty and African prints for her girl gang, with her opting for a gorgeous red embellished aso oke, complete with a matching tote bag and gold accouterments. Her dress basically was a showstopper on its own but what really caught our attention was her friend's uniform. 
Keeping modesty in mind, each friend appeared in a perfectly tailored Ankara look that completely took our breath away. The style seemed similar, featuring lavish bell sleeves and a neckline, which one could perfectly describe as glamorous and above all, modest. Since its part of the Islamic tradition for women to wear hijab, there was no hint of hairstyles — friends, guest were all covered up in gorgeous headwraps, including bridesmaids. We like the part that all the friends were donning bold lips which took the glamour to the max. Keep scrolling to feel the wedding images.
Selfie time with bride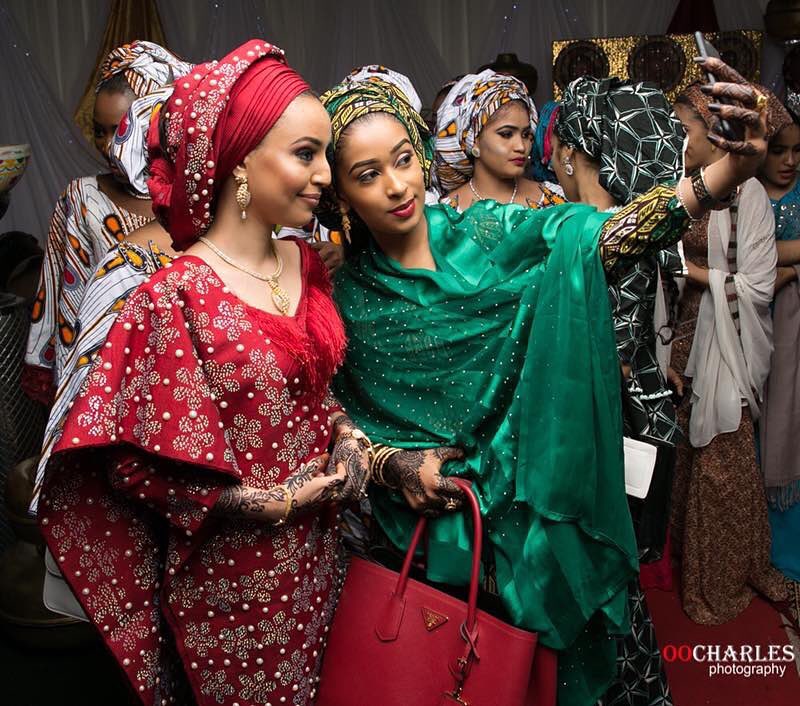 When your dress is on point, selfies are necessary.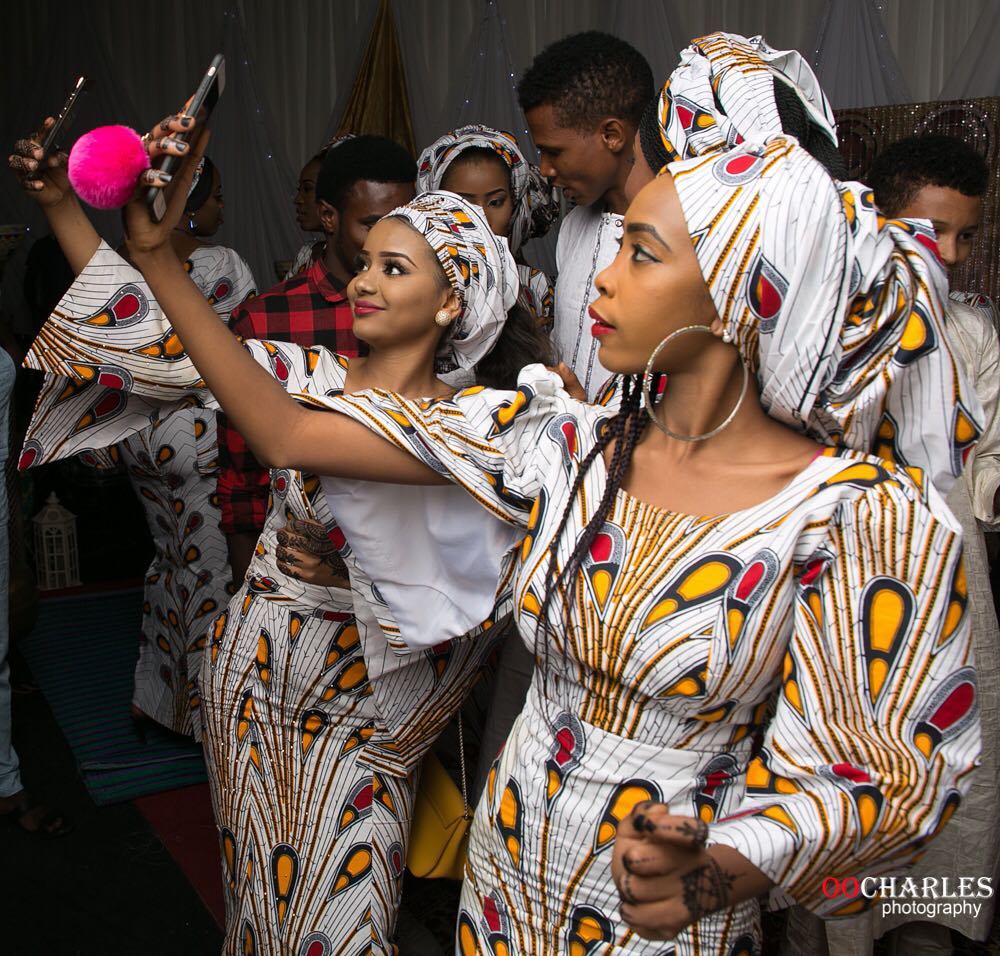 The bride and friends posing up a storm: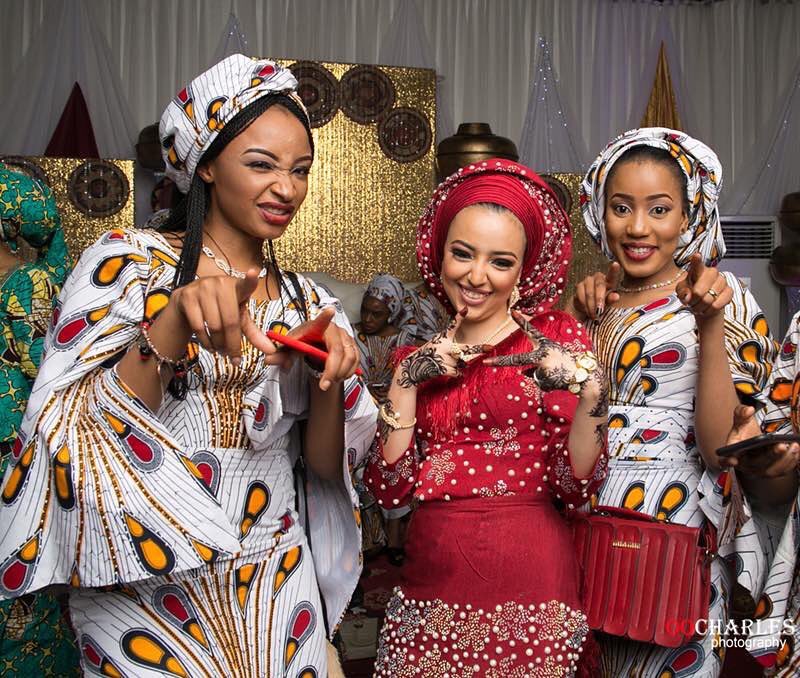 Actress Rahama Sadau with a fan (that Beyonce moment). Remember her? The actress who was expelled last year for appearing in a romantic music video. That's Islam, you know?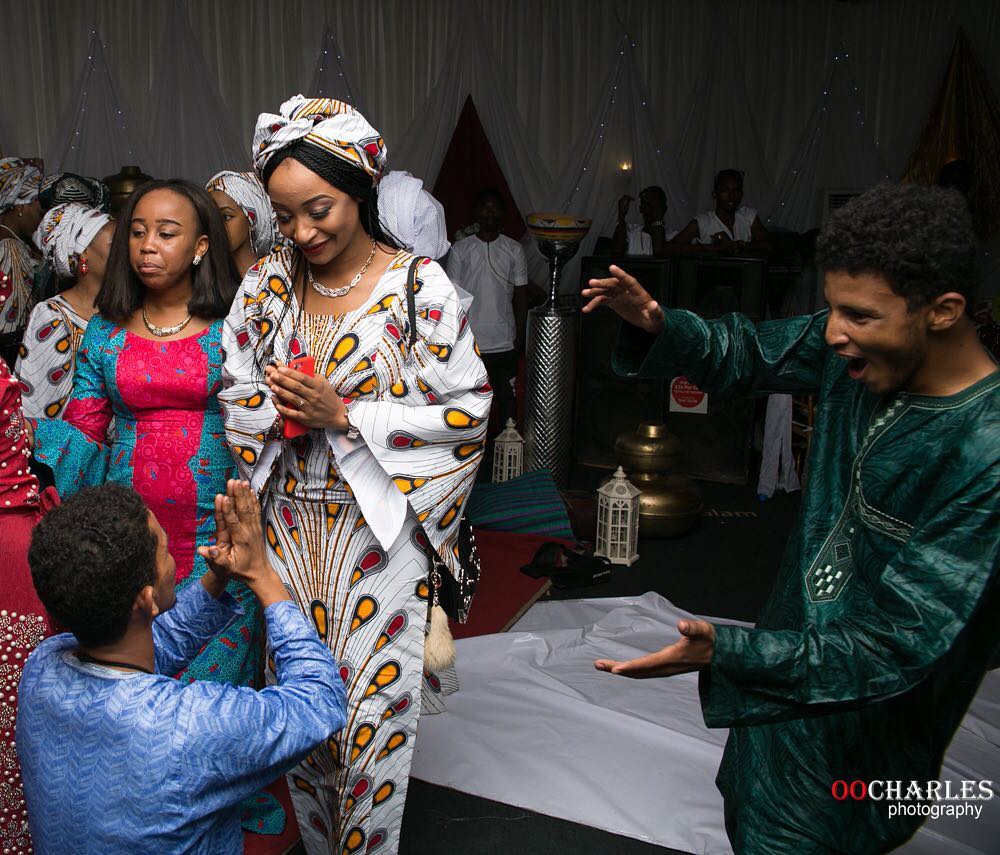 And here's the complete girl gang: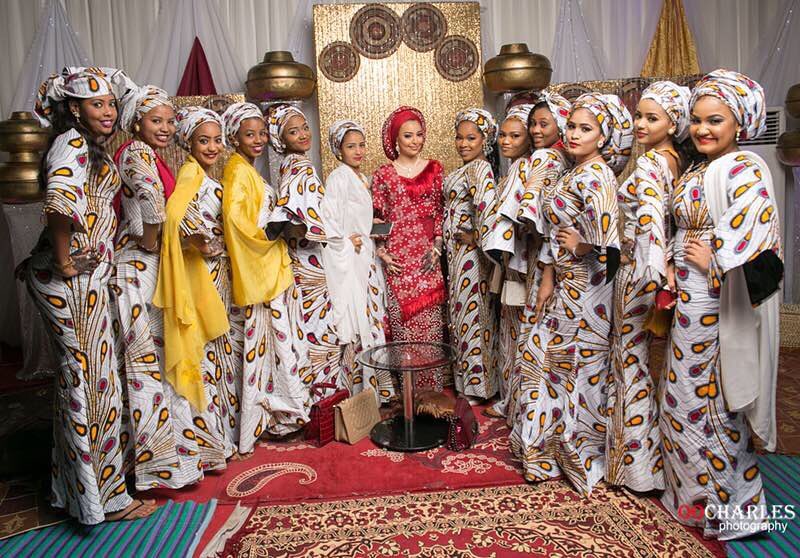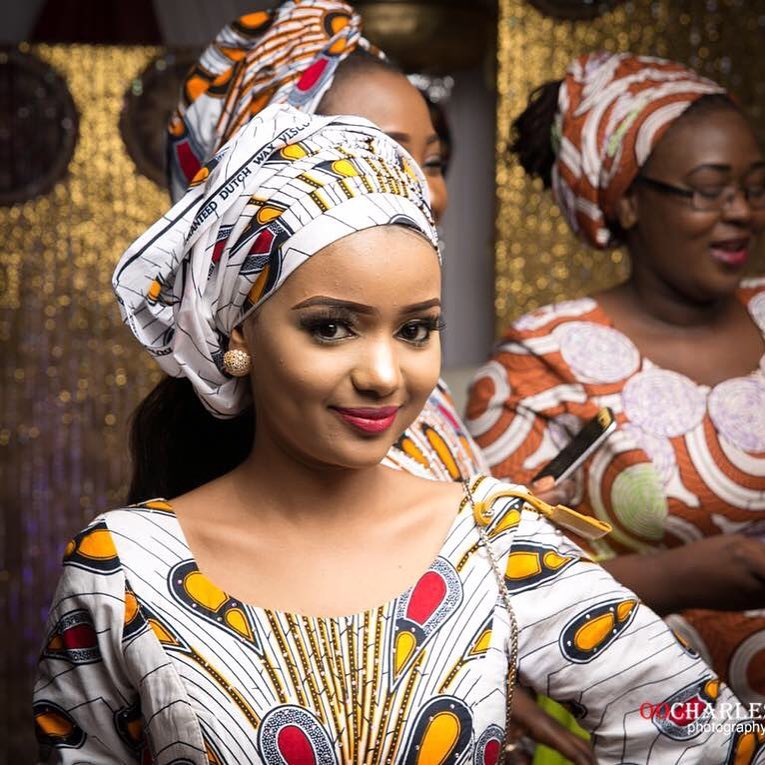 The bridesmaids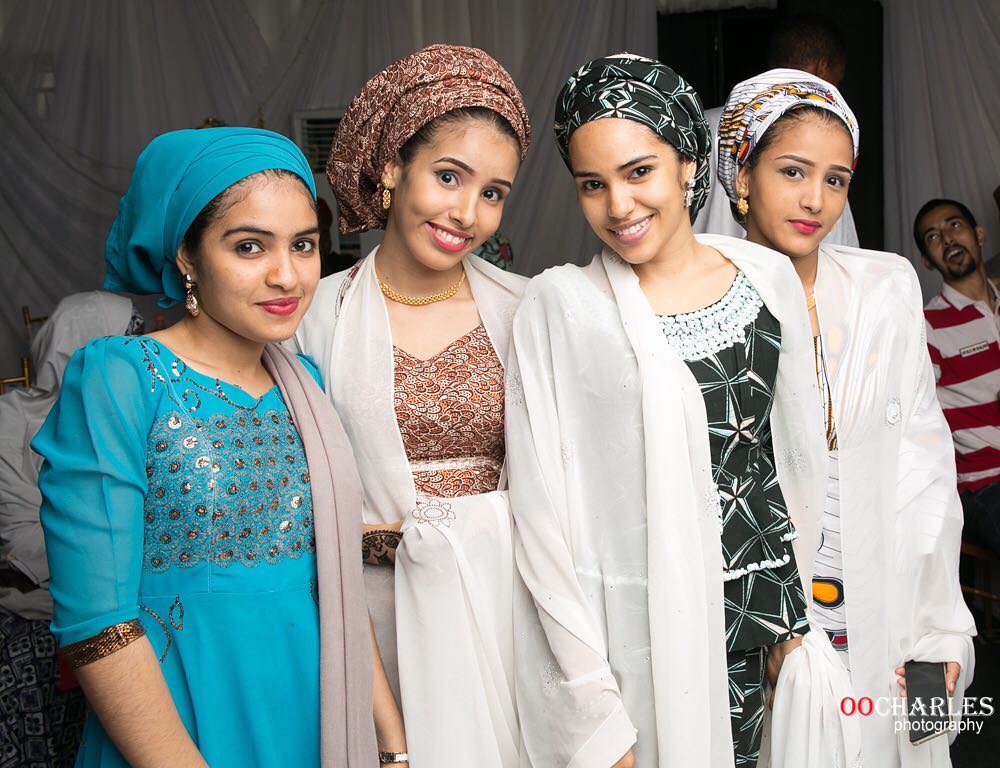 OO Charles Photography!
[otw_shortcode_button href="https://twitter.com/fashionpolicing" size="medium" icon_position="left" shape="round" target="_blank"]Follow us on Twitter![/otw_shortcode_button]