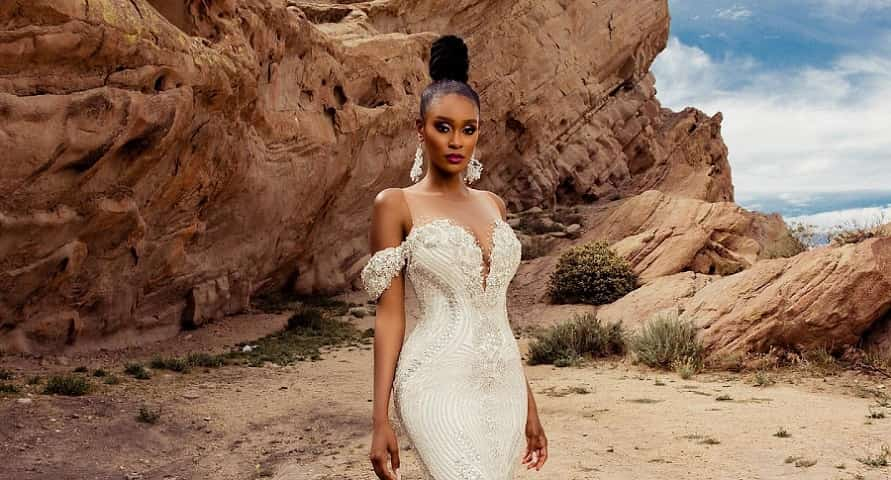 Everything Matopeda's creative director "Matopeda King" does with her fashion brand is done with intention. From designing theatrical styles that you wouldn't want to take off to dressing brides for their big day, the creative director is always thinking of the big picture. And the same goes for her latest bridal offering called the 'Iluminar' Bridal Collection 2022. 
The Lagos-based label debuted the 5-piece collection on Wednesday, featuring luxury creations in different styles and silhouettes. Every design in the collection is defined by its unique and elaborate details lavished with delicate crystals, pearls, and beadwork to intricately blend traditional elegance. 
There is also a 2-in-1 off-shoulder mermaid-inspired dress in the collection, with a voluminous and detachable ruffled organza train, which as per the brand will "make you feel like you are walking on clouds."
The Matopeda 'Iluminar' Bridal Collection 2022 is available on the brand's official website at www.matopeda.com.