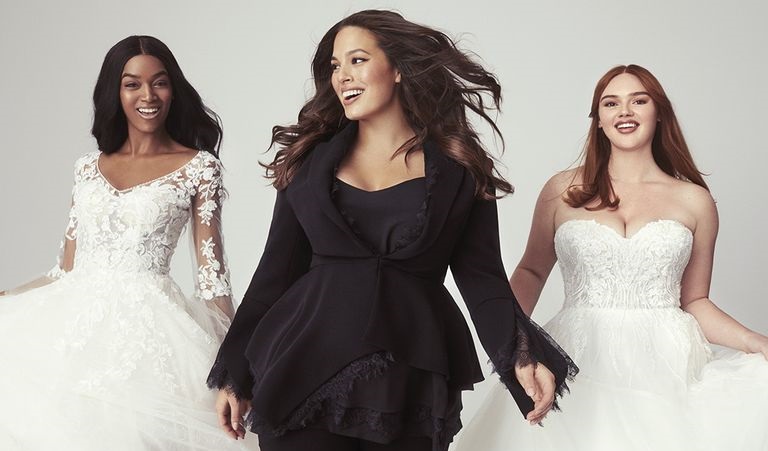 All the plus-size brides-to-be should get excited — starting today, because Ashley Graham is launching plus-size wedding dress collection in partnership with the leading bridal brand Pronovias. This is in keeping up with her mission to make the fashion industry more inclusive as well as help women feel better about themselves in the process.
Having done a tremendous work advocating for the inclusion of plus-size underwear, swimwear ranges, as well as catwalk appearances for plus-size women, it is imperative to also see the model taking a step into the bridal industry. Her bridal collection will come with 15 dresses, including a well-cut and crafted tuxedo suit, which according to Harpers Bazaar Uk, can also be worn as evening wear.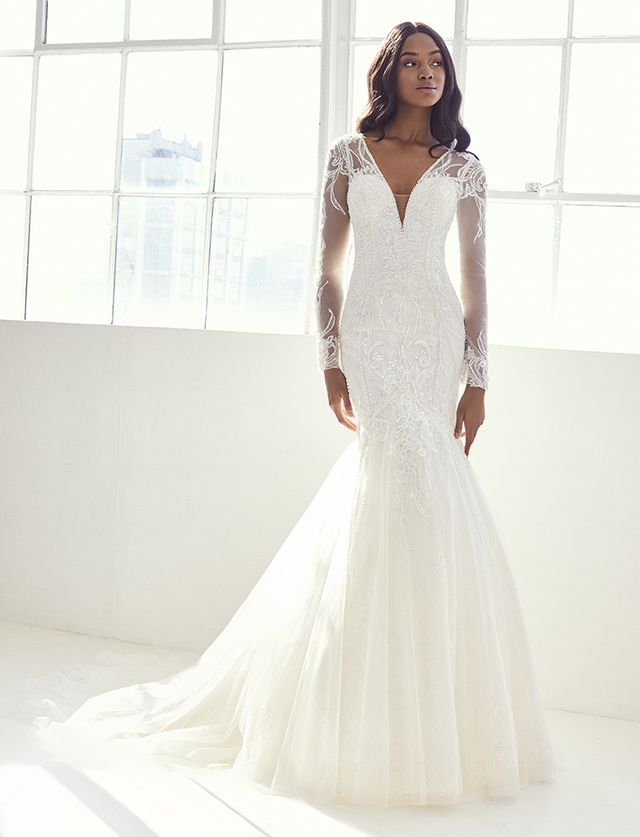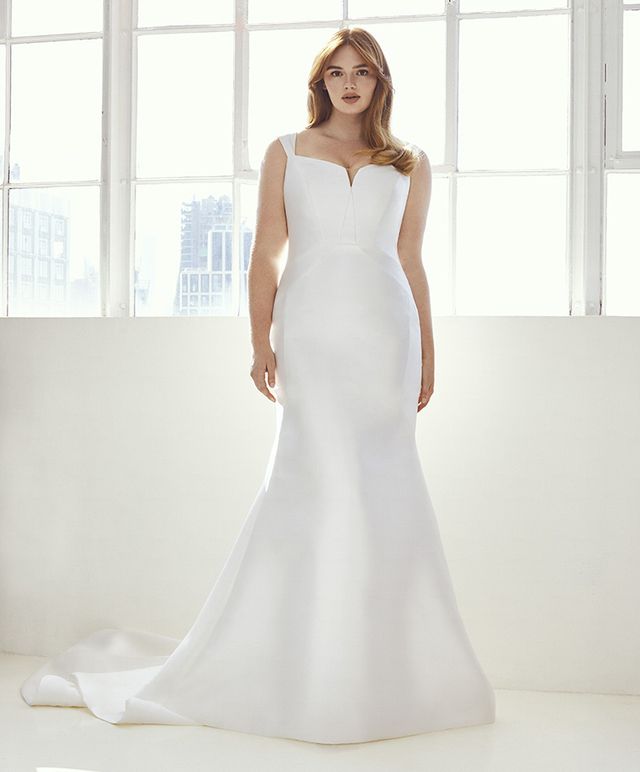 Courtesy
"The importance of inclusion in the fashion industry is key," Graham to Bazaar. "There really hasn't been a ton of inclusivity when it comes to size in bridal."
As Graham pointed out, she was disappointed when she was shopping for her own wedding dress as it was difficult to find the perfect size. In that case, she ended up buying a smaller size and did a little rework to make it fit.
"When I was looking for my wedding dress it took a really long time to find the right one, and even when I did find the right dress, it wasn't the right size and it wasn't going to be available for my wedding day," Graham continued. "I was a size 16 at the time and I had to buy a size 10, and they had to put a whole panel in the back. I was spilling out of my top and my back, and it wasn't the dress that I wished that I had. There is some regret there, and that's why I've put a lot of my want and desire, and what I wish I had on my wedding day into these designs."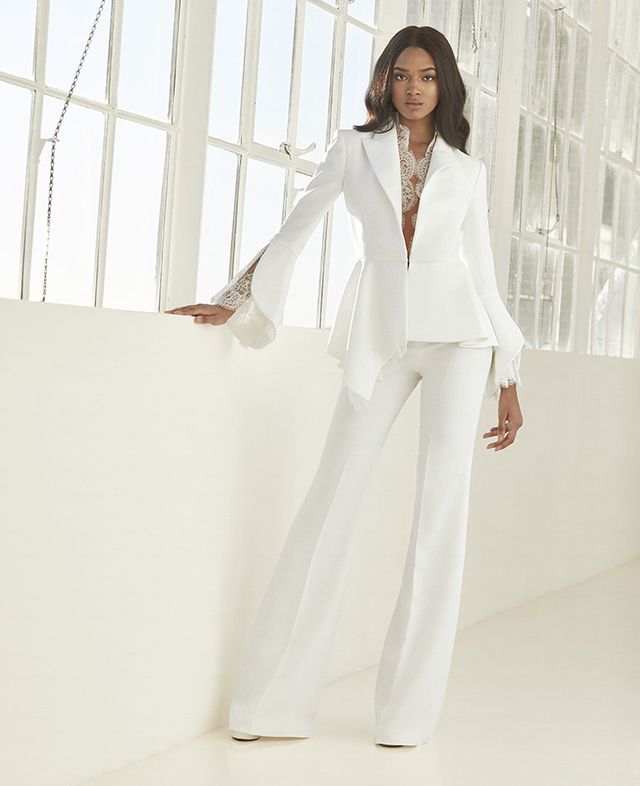 Courtesy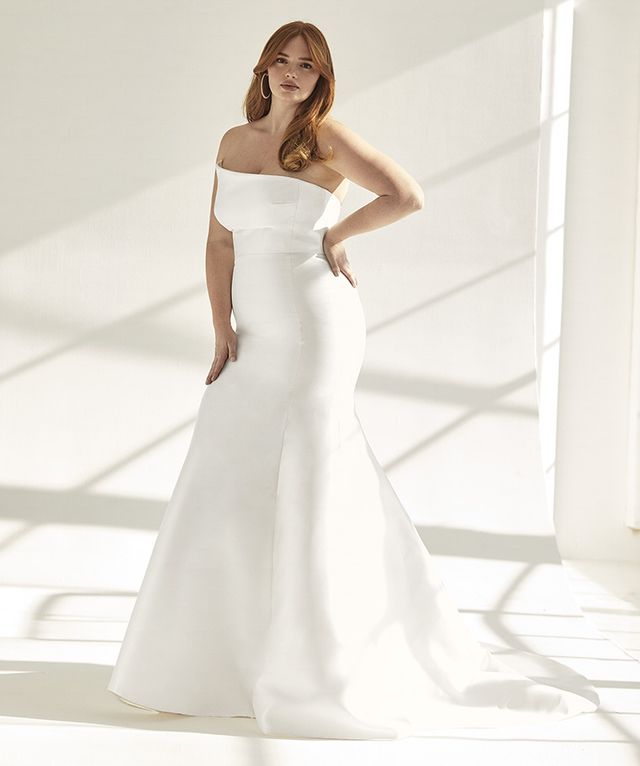 Courtesy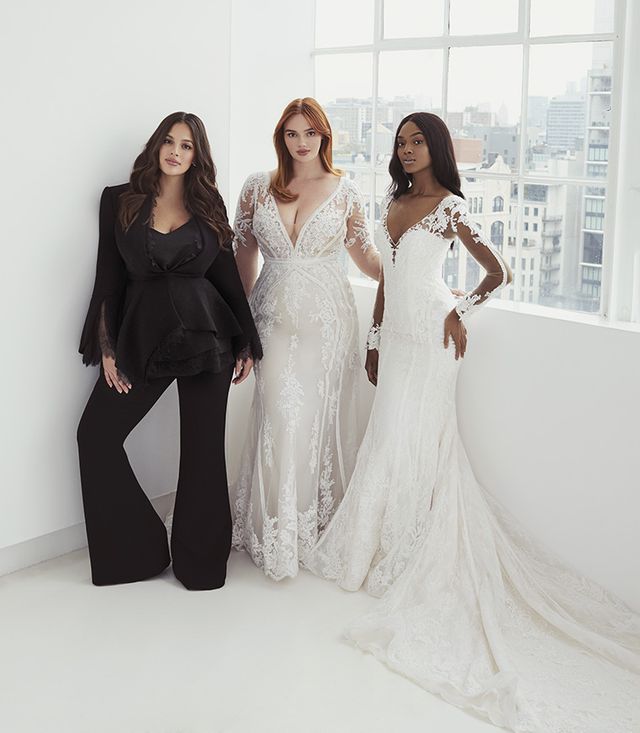 Courtesy
The 32-year-old is also making sure as a plus-size, you don't have to worry about putting on shapewear before you throw on your wedding garment. This is because her wedding dresses are designed with the cut, style, and comfort in mind. "My absolute favorite thing is that there's shapewear in each of the dresses and a built-in bra, so you don't have to think about those two extra pieces on your big day," she said. "Everything's built-in for you and it's supported."
The Ashley Graham x Pronovias wedding dress collection will be available for in-store purchase from April, with the price ranging from £1,000 to £3,5000.