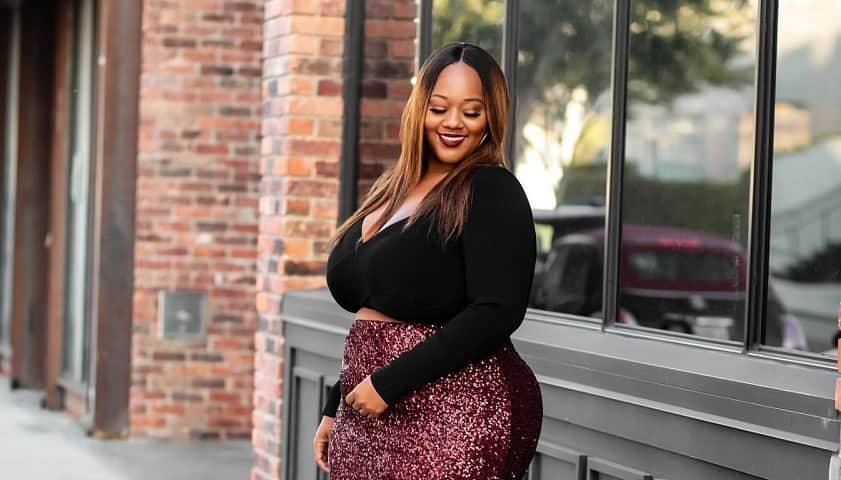 The ultimate form of self-love is accepting one's body and not feeling obligated to attain size 0 merely for seeking the approval of others! Curvy and plus-size women often feel that fashion is not for them, which is absolutely wrong. Your body shape and size does not and should not limit you from feeling and looking beautiful! 
While historical fashion mostly glorified slender body types and consistently focused on making clothes that look good on petite women, contemporary fashion is for ALL! For example, we can now find good quality leather jacket for women, no matter if they are slim or plus-sized. 
Ahead, keep reading about the 10 life-changing plus-size style tips you'll always need. So, if you are someone with a curvy body and not sure how to dress up well, we have got you covered!
Understand a Few Basic Points:
1. Know and Embrace Your Body Type
The most important factor for styling right is to do it according to your body type. This is more important for plus-size women because you need to buy clothes that are specially designed to flaunt your body shape. For example, women with pear-shaped bodies should never wear outerwear shorter than hip-length to attain a more balanced look. 
Also, you don't need to follow a typical size chart because the sizes of every brand differ according to the designs. It is totally cool whether you are pear, apple, rectangle, or hourglass-shaped; you just need to know your measurements and stick to them while shopping.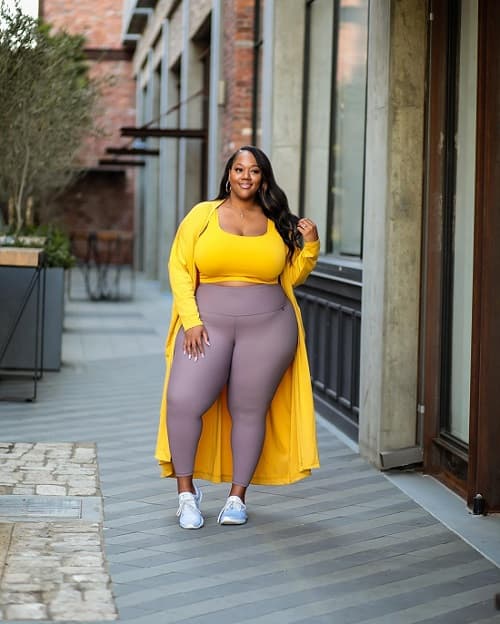 Photo: Instagram/mskristine
2. Get the Best Fit
Size does not matter that much, fitting does! No matter if you are petite or chubby, if your clothes don't fit you well, your styling will be a major disaster. Invest in tailored clothes to get a custom fit, which you can even use as a reference for future clothing. For instance, women's plus-size leather jackets are widely available in the market, perfectly formulated to suit chubby women. 
3. Right Kind of Undergarments 
Loose, unstructured, and the wrong size of undergarments, be it a bra or underwear, can directly ruin the look of your entire outfit. Ideally, your breasts should exist right in the middle of your elbows and shoulders, which is only possible if you buy a bra inaccurate size. Even if you wear a cool top, you would never look good with saggy breasts, right? The same goes for underwear; you need to wear ones that balance your hips and don't make them look amorphous.  
Now Let's Talk About Outfit
4. Structured Outerwear
Wearing the right kind of outerwear is extremely crucial for an overall composed attire. Denim and leather jackets covering your hips, colorful blazers, long woven cardigans, cashmere sweaters, oversized ribbed turtlenecks, as well as solid-colored dusters are great for plus-size women. They undoubtedly offer a unified look while adding a sense of style to your outfit!
5. Flowy Tunics and V-necks
On curvy bodies, flowy tunics and loosely buttoned shirts look pretty elegant and versatile. T-shirts with round necks are not a great option as they clog your upper body, so make sure you choose v-necks while shopping for shirts. Limit sleeveless clothes, and rather go for three-quarter or full sleeves to give an elongated feel to your arms.    
6. High-rise Lowers
Even if you are tall, having a plus-size figure can make your legs appear shorter. For this reason, you need to invest in high-rise flowers. Some examples are high-waist flared jeans, paper bag types of denim, denim ripped shorts, jeggings, neutral shades of slacks, and even tight-fit skirts. 
7. Show off Your Waist
The belted waist looks way too cooler on curvy women! Never feel shy away from flaunting your curves and edges by wearing a flowy dress, shirt-dress, or wrap-dress gathered in the middle. You can also go for much-trending boiler suits or tracksuits for a flawlessly chic outlook!   
8. Combination of Fit and Loose
Remember this one styling tip: never wear clothes that are either entirely fitted or loose from top to bottom. Experiment with outfits that are a mix of fit and loose, for example, wear skinny jeans with a loose blouse OR wear bootcut pants with a tucked-in sweater. This is important for a well-adjusted appearance, especially crucial for a plus-size body.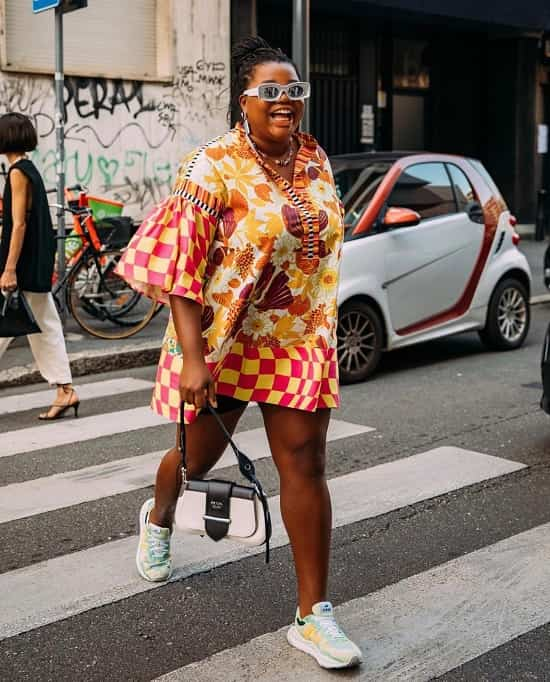 Instagram/Gabriellak_J
Additional Pro Tips:
9. Follow Plus Size Influencers and Celebrities
Nothing is better for your styling game than being aware of hot fashion trends by following celebrities and social media influencers. There are so many plus-size models these days who are focusing on educating people on how to dress elegantly and appropriately to their body type. 
You can follow the pages of plus size influencers and try out styling tips that they say look super fine on curvy women. Following such people would also give you a sense of motivation and raise your self-esteem about accepting your body!    
10. Don't Fear Trends
Lastly, don't fear following current fashion trends, even if you are seeing skinny women following them the most. As a plus-size woman, the most important thing you need is to feel good in your own body and follow fashion as if your body is just as normal as other people! For example, monotone co-ords in bright colors are very popular these days. So, make sure you totally flaunt them on your next outing with friends. 
Conclusion 
Styling yourself is your right, and as a plus-size woman, you should never lose that confidence. Fashion is now for everyone; the reason why we are seeing a rise in the trend for oversized and bulky clothes. So, quit feeling confused and shy! Now is the time for you to dress up well using our 10 life-changing plus-size style tips for every season, and feel poised like never before.