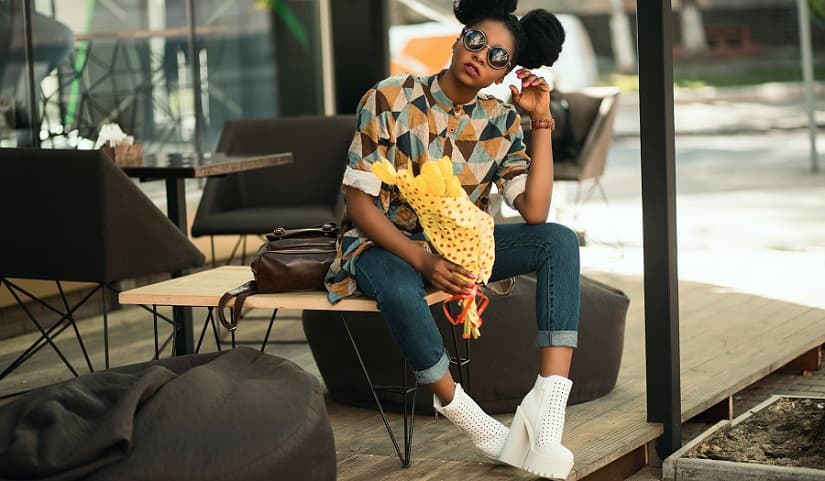 There's no perfect time to be badass, sis. So, you can always hop on a jean-boots combo to create that tucked look you desire on some days. If you enjoy donning ankle boots, it should serve as inspiration as well. When it comes to pairing booties with jeans, there are a few guidelines you may keep in mind, and that is what we have highlighted in this step-by-step guide on how you can successfully change up your look at any time of the year by wearing the boots and jeans combo in a variety of ways.
Why is styling Booties & Jeans Giving You a Hard Time?
Jeans and boots are a well-known, universally flattering ensemble that anyone may wear, no doubt. But sometimes you don't realize that while finding the proper jeans could be simple, you also need to know what kinds of boots to wear with them. The balancing is most times, the issue.
For instance, to achieve a smooth, trendy look when wearing ankle boots, make sure your jeans are cuffed or tucked in over the boots. Mid-height boots, such as biker boots and UGGs, should be worn with tailored jeans to create a balanced profile. Thigh-high riding boots should be paired with thin jeans for a seamless tucking look. We'd get into this with more details shortly.
How to pair your booties and jeans 
To create a stylish look, consider the various types of ankle boots available. There are about three universal boot categories; short, mid-calf, and tall/slender/thigh-length.
While the short booties have a short shaft and don't go all the way up your leg, the tall, slim boots rise rather high, and the mid-calf, as the name suggests, stops in between. You get to make the decision, anyway because it's unlikely that you'll end up loving all three of them.
Finding the perfect fit for your style can be difficult, and your height and chosen jean type are key factors. However, if your legs are slimmer, you will benefit from having a choice between the three boot heights. Medium ankle boots are the most versatile, whereas tall boots are typically appropriate for longer-legged people.
Also, make sure you have the appropriate pair of jeans in your closet before you start shopping for ankle boots. Sorry to break this to you — even though we adore jeans, finding the right pair can be challenging.
There are a lot of Jean options available, from skinny jeans to boyfriend and cropped jeans to straight-leg jeans and we've got some highlighted in a bootie combo so you can make the call yourself.
Cropped Jeans + Ankle Boots
Cropped jeans are among the simplest kind of jeans to pair with mid-calf ankle boots. They are different from conventional jeans or pants. They are shin or ankle-length pants that don't extend all the way to the ground. Needless to think, cropped jeans are a great way to flaunt your new pair of boots. If your loose jeans aren't already cropped, you can crop them by cuffing the ends of your clothing or fraying the edges. Additionally, maintain the roll-up height to a maximum of three fingers.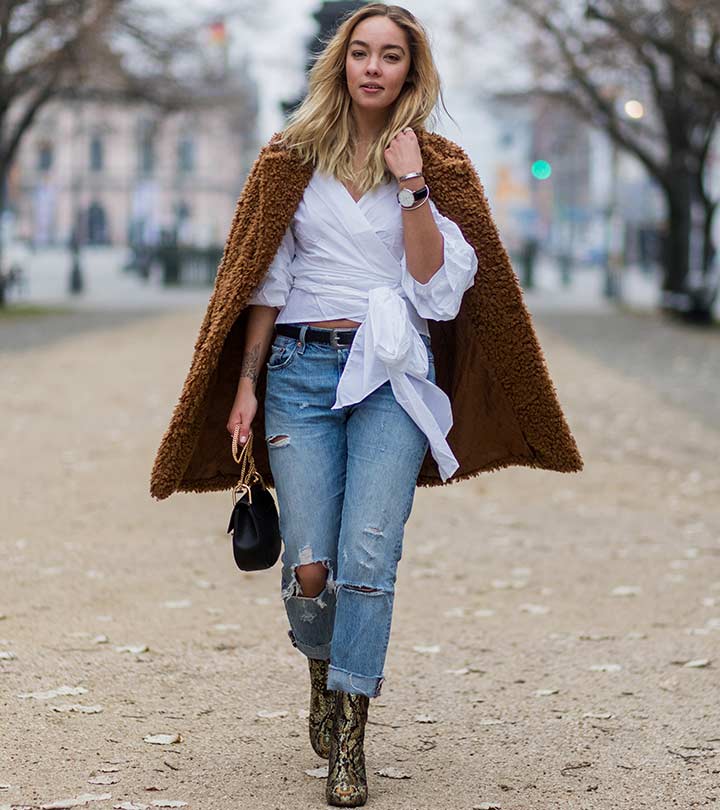 Photo Courtesy
Skinny Jeans + Mid-Height Boots/ Tall Boots
The fact that you can effortlessly tuck them into your boots for a seamless look is what makes this style so adaptable. This boot style and thin jeans work so well together to enhance your height. Your skinny jeans may be cropped and worn with your mid-calf boots or in their full length and tucked into any boot of your choice.
Because the fitted skinny jeans and thigh-length fitted boots align seamlessly, your legs appear longer and slender. This look is ideal for a date or a girls' night out. Skinny jeans are just ideal because they can be easily tucked into your tall boots.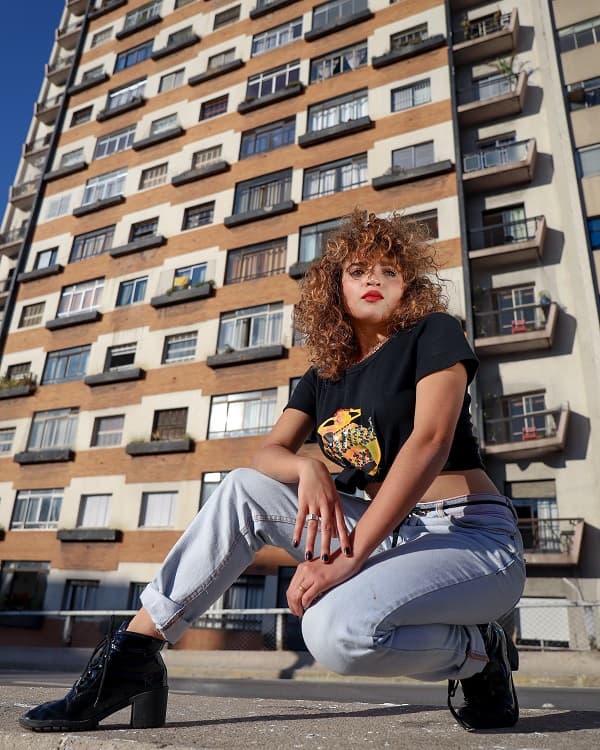 Photo: Pexels Vinicius/Altava
Straight-leg Jeans + Ankle Boots
Straight jeans fall somewhere between skinny jeans and wide jeans. Except for their distinct and uniformed wide legs, they are difficult to classify. Because they may be worn as-is with your ankle boots and aren't too wide or too skinny, straight-leg jeans and boots make for a rather straightforward outfit combination to recreate.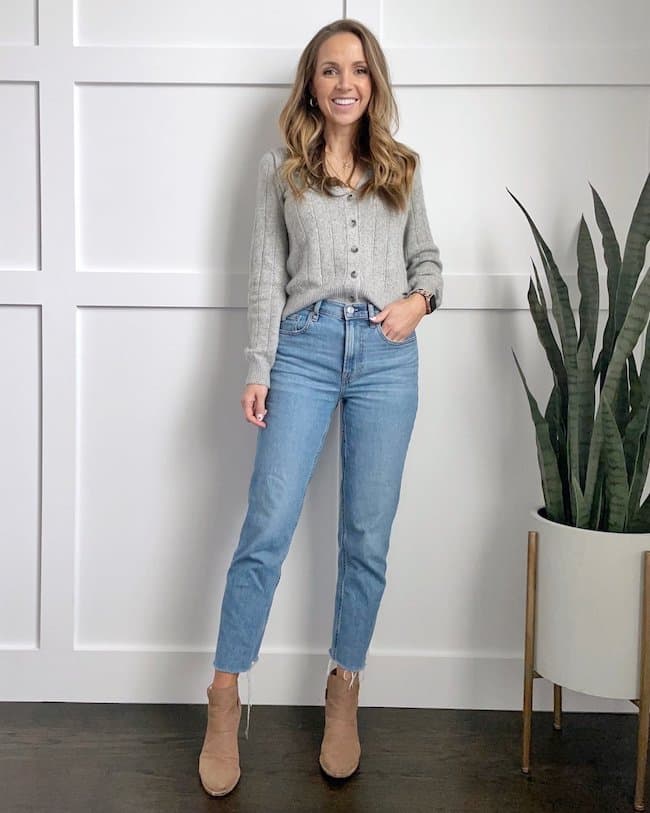 Photo Courtesy
Baggie/Boyfriend Jeans + Ankle Boot Combo
Sometimes, it doesn't take any extra effort to pull off the retro, tomboyish look. But, hey, it's not easy to choose the wrong shoe for this kind of jeans. Ankle boots are always a better option than UGGs or tall boots, in this case. To style, you can simply use the cuffed method and add a pair of heeled ankle boots for a little extra height to balance off your look.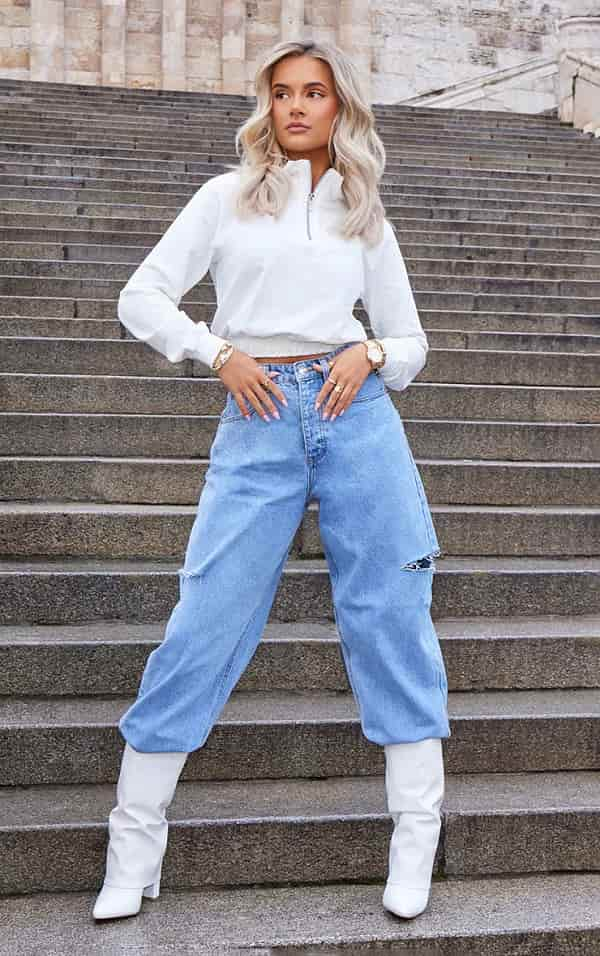 Photo Courtesy
Wide-leg Jeans + Ankle Boots/Chunky Boots
Wide-leg jeans are a GenZ favorite and are available in a variety of leg widths, including cropped, ankle length, and super baggy. Although high-waisted, wide-leg jeans are popular, medium-rise jeans are also available. To style the above in a bootie combo, keep in mind that ankle boots and chunky combat boots work better, and you can create your mega moments from the plethora of these boot options available.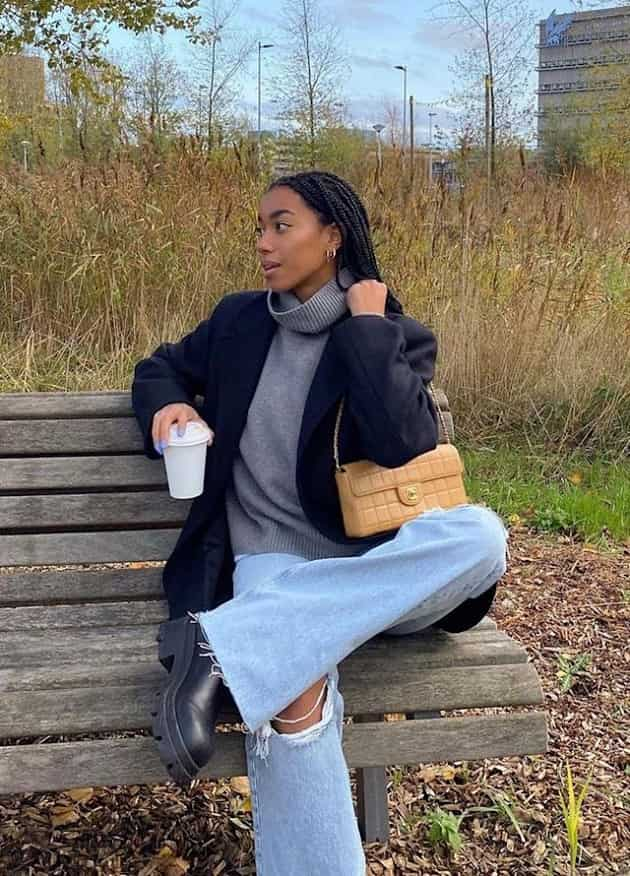 Photo Courtesy
Enough said, but it bears mentioning that while looking for new boots or jeans, your unique style is one of the most important factors to take into account. Yeah, your style does matter. In order to best match the image that you constantly want to project, you should buy these items in neutral hues.
Second, consider the current season while introducing a variation that would be appropriate all year long rather than being style-constrained. Boots are actually not just for the fall and winter. So, look around for a lighter hue or a striking print if you wish to wear these shoes in the spring and summer.