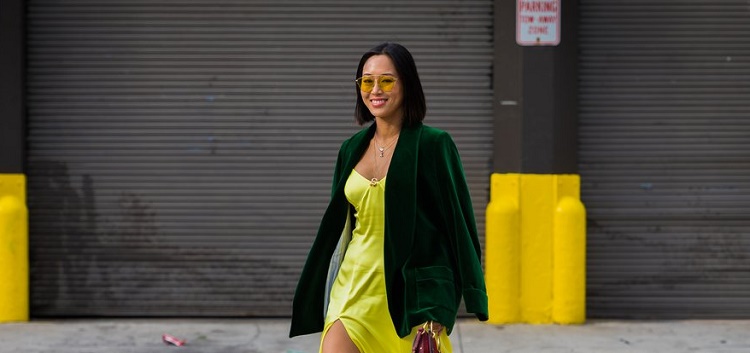 Yesterday was the close of Spring 2018 fashion month, so in that case, we're examining the street styles to extract the most outstanding outfit color combo worth copying now. So whether your style is a lowkey or something notice-me, these are the colors guarantee to propel your look to a wow-status.
1.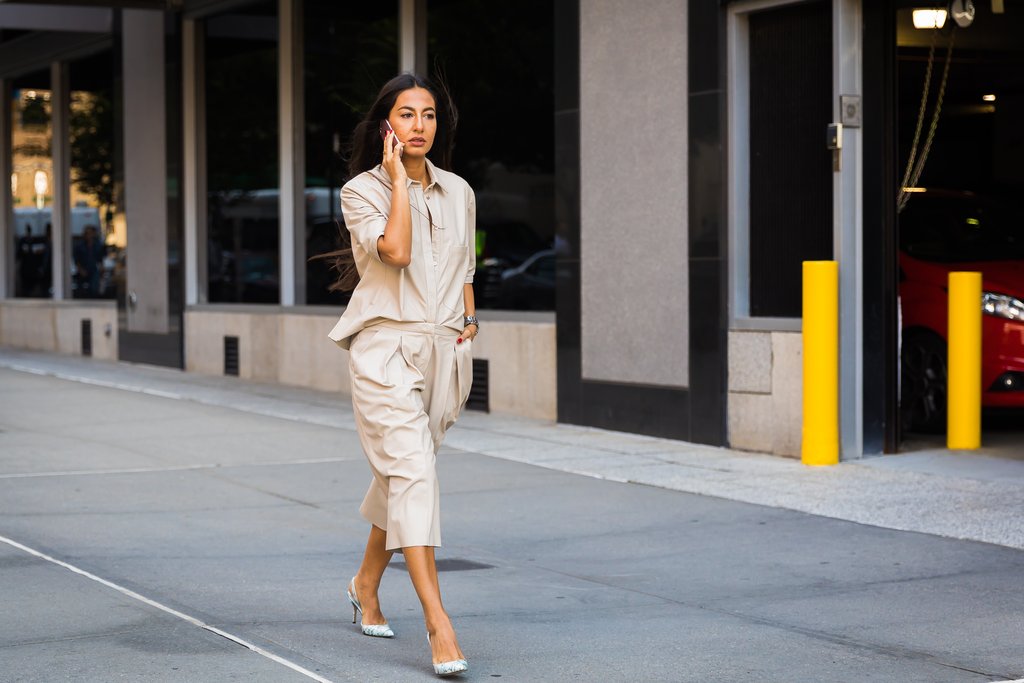 There was a plenty of nudes, so if you've never thought of adding it to your collection, now is the time.
2.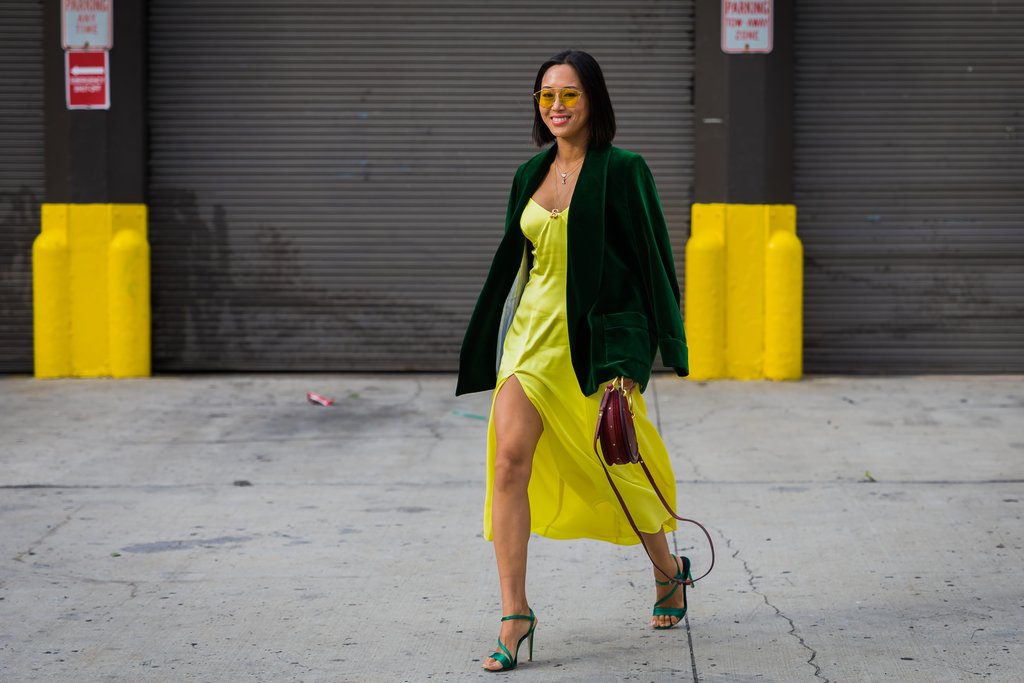 Yellow is often a tricky color to pull out, make it Instagram-worthy by offsetting with a green hue like this street style sweetheart.
3.
You've seen it more than a million times and pink hue isn't ready to die off, so please allow these women to convince you to also try it.
4.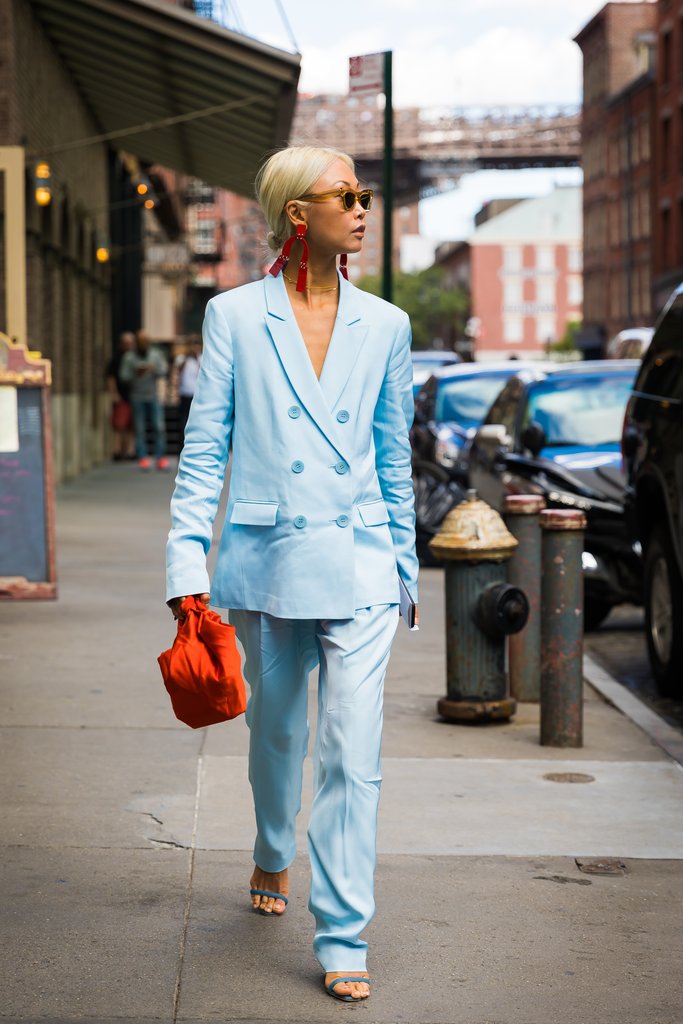 Powder blue was also one of the highlights on the street style. If you want to join the trend now, we on our side would like to start it with a triple-breasted pantsuit.
5.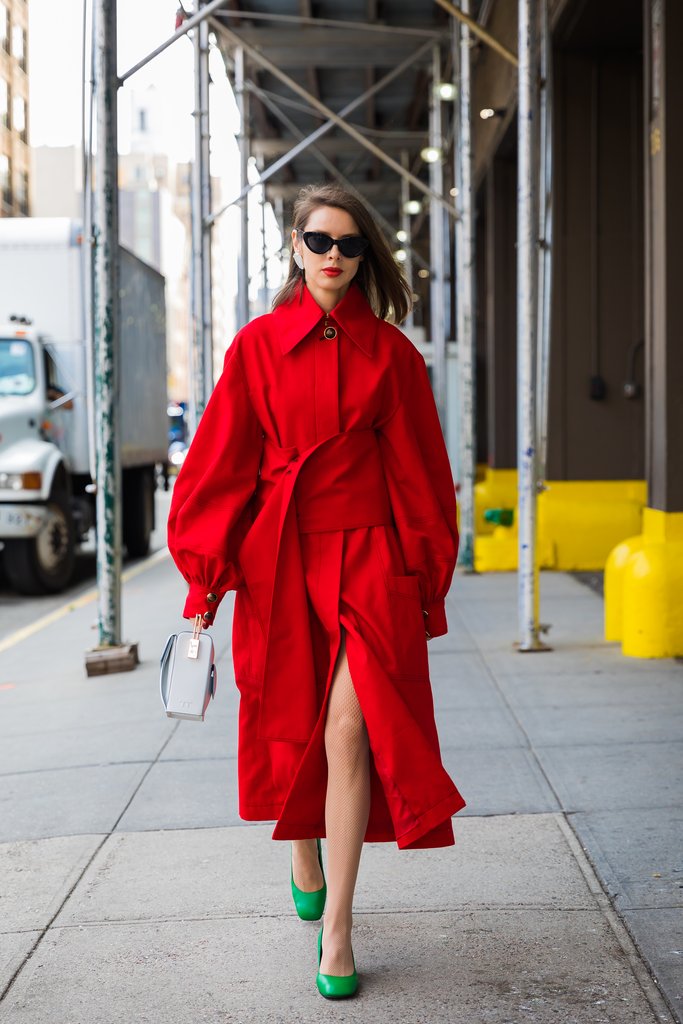 Don't allow anyone to fool you, red is a color you'd never get tired of wearing. But a touch of green with your shoes will take things to a trophy status.
6.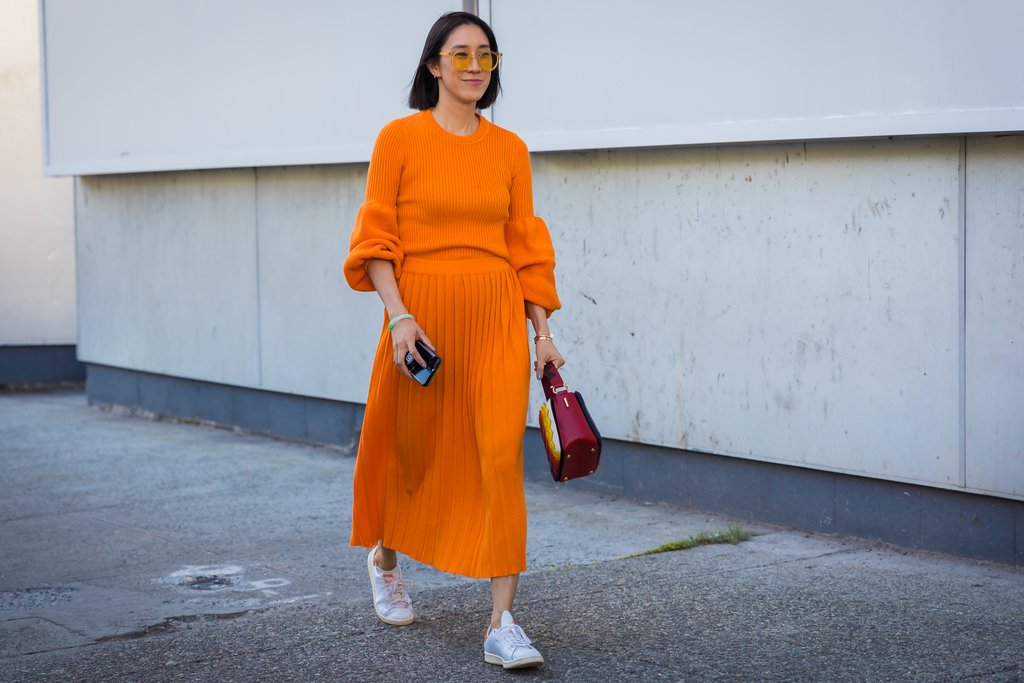 Orange is sweet when you drink it but it becomes chic and eye-catching when wearing it for your day to day engagements. At least, this image can speak for itself.
7.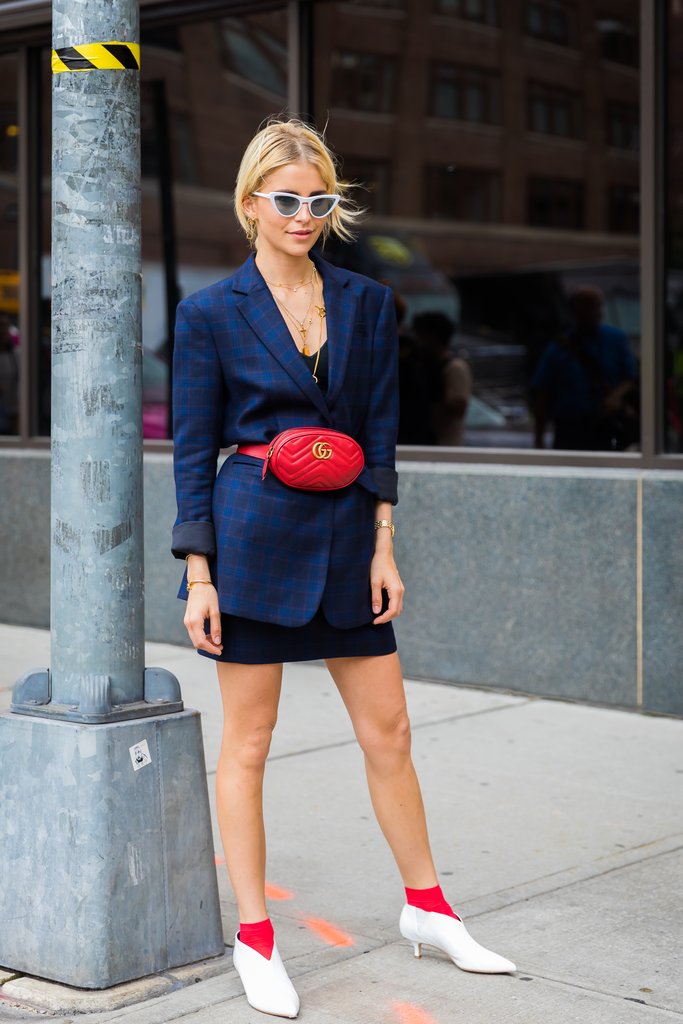 We told you before that every woman needs a pair of white heels because there are just so posh. But if you want to take things to new heights, we recommend adding a touch of red ankle socks. Please allow this image to guide you.
8.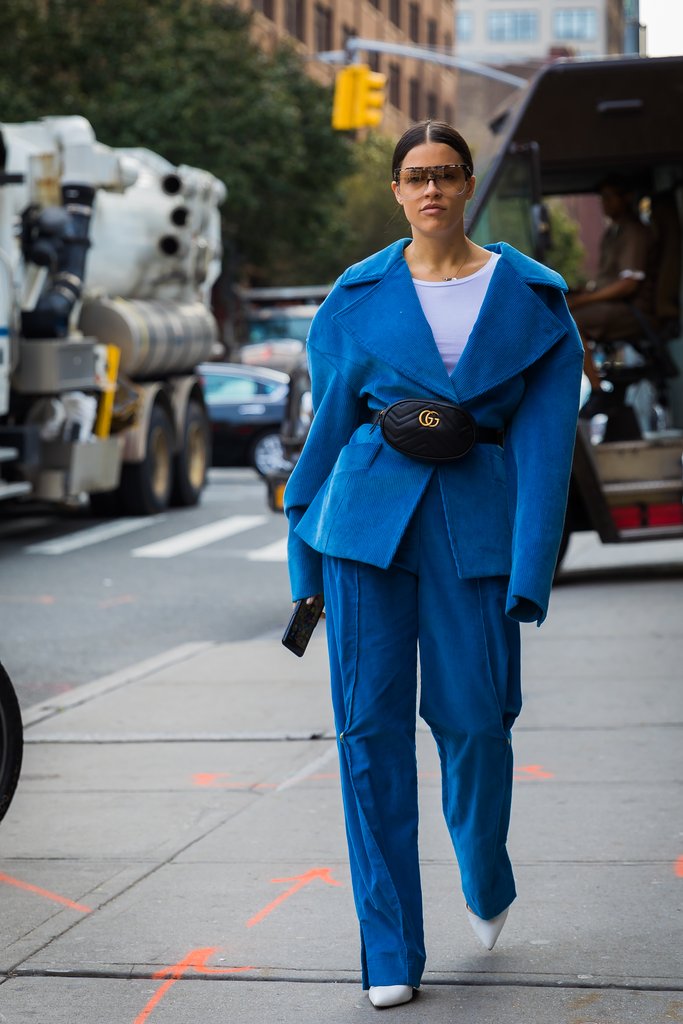 It's no news fanny pack is becoming a serious trend. At least, with it, you can bag your phones and some needful Fenty beauty products while keeping your hands to rest. And don't just wear it as if you aren't a fashion girl. What we mean is, add some attitude.
9.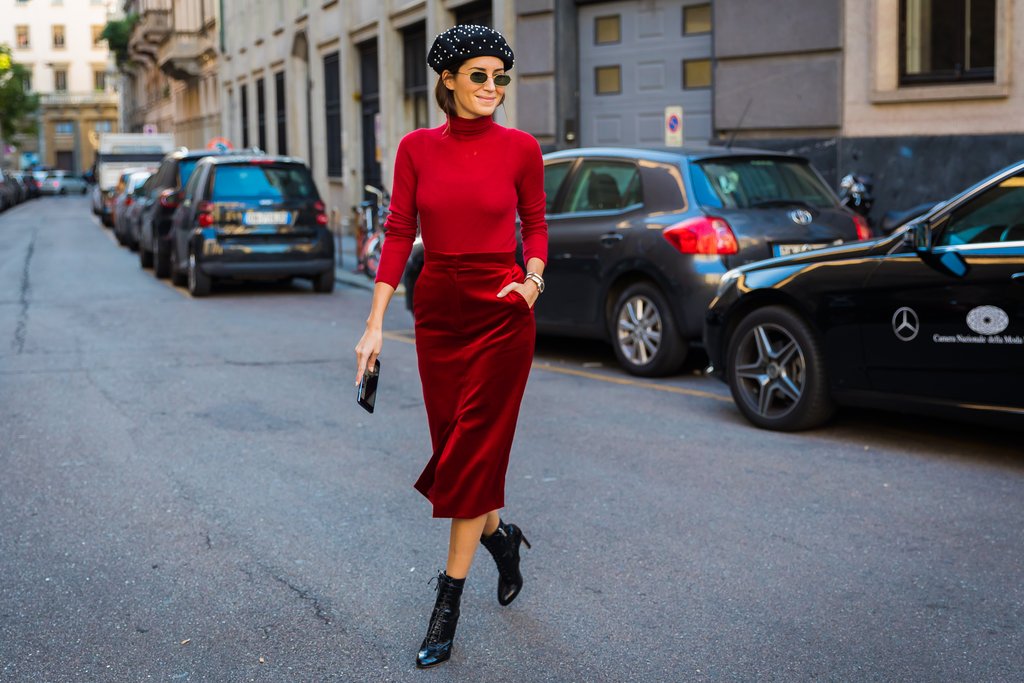 We particularly love it how she reimagined these bold colors into something extra chic and edgy. As you can see, a beret makes for a must-have accessory.
10.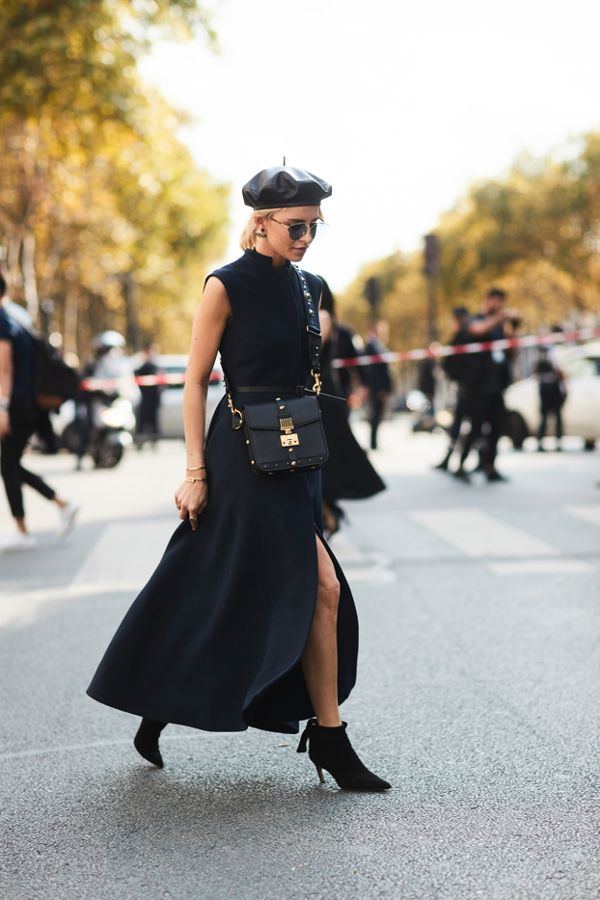 It is often said, you can never go wrong with black but topping off the look with a beret is your shortcut to nailing Parisian style.
Photos: Style Du Mondo| Getty Images | Imaxtree.
[otw_shortcode_button href="https://twitter.com/fashionpolicing" size="medium" icon_position="left" shape="round" target="_blank"]Follow us on Twitter![/otw_shortcode_button]