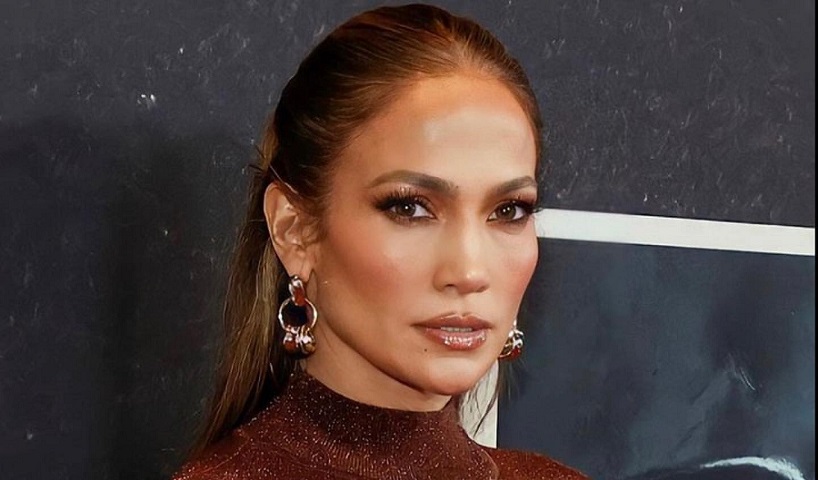 We all know the beauty of maxi skirts in prints.
But have you considered working the white maxi skirt instead? Now that everyone is returning to the office, it's time to lighten up ladies and white is perfect for making a statement, whether at work or for leisure. 
While some folks may typically turn to something more relaxed when going out for a lunch, leave it to Jennifer Lopez to dress to impress. Of course, this is one woman who knows how to make an entrance. The American singer, actress, and the J.Lo Beauty boss was photographed in Bel-Air while out over the weekend to take her twin kids, Max and Emme Muñiz (whom she shared with ex-husband Marc Anthony) for a lunch. 
For the occasion, the superstar singer looks seriously chic as she rocked a black turtleneck sweater, matching black laced heels, and a white flared button-down maxi skirt with a knee-high slit. She also carried a coordinated black Coach bag that features the brand's signature Horse and Carriage hardware.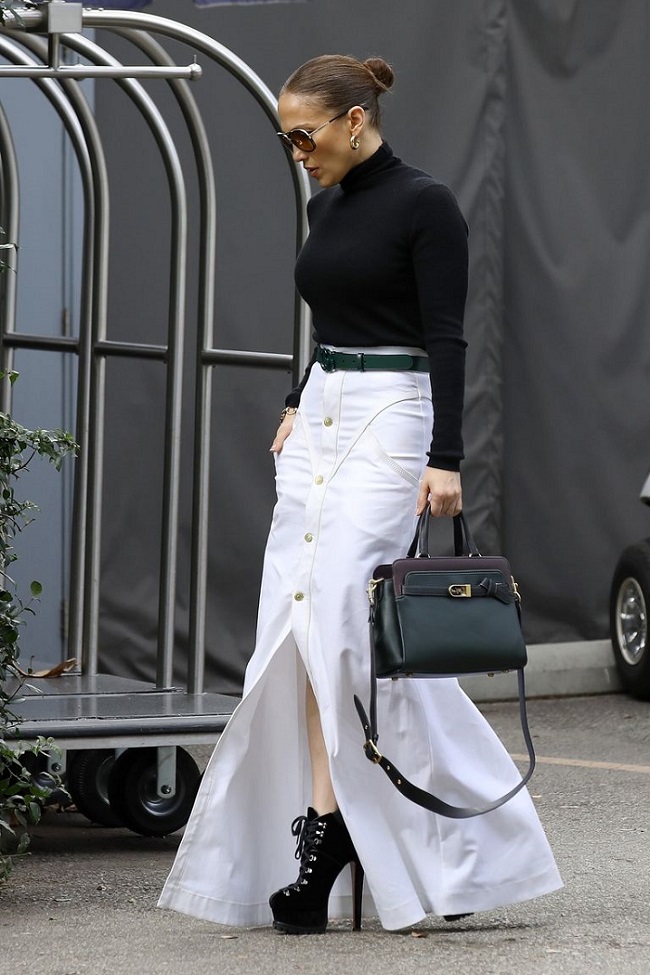 Photo: BACKGRID
She kept her beauty look polished with subtle makeup and a sleek tight bun hairdo. We just can't take our eyes off her white button-down maxi, or look away from the statement stiletto.
Meanwhile, in a recent Instagram post which the 51-year-old shared, she asked fans for their opinion over her outfit. In one look, the singer could be seen wearing a motorcycle jacket over a black vinyl bra top and some white drawstring trousers. She took off the jacket in the second snap with the caption: "jacket or no jacket!?"
View this post on Instagram