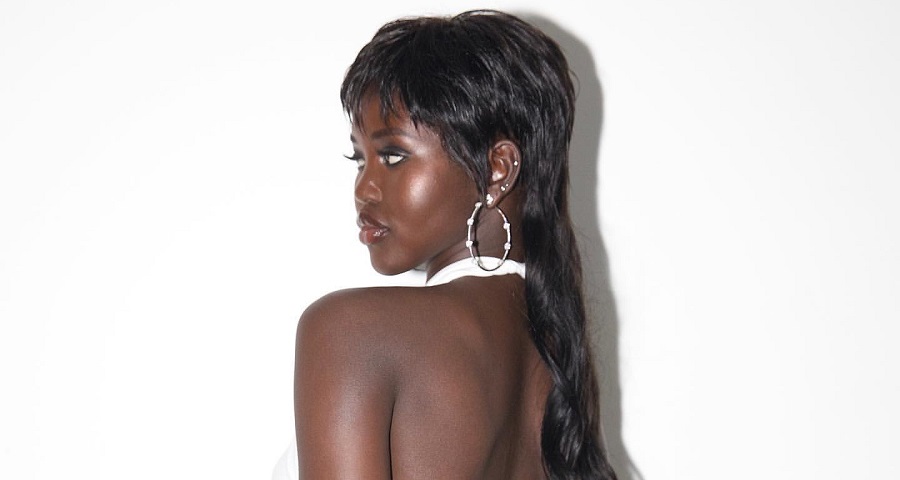 It seemed like Adut Akech partied the night away during the 2021 Met Gala last Monday night with her fellow celebrity and fashion friends, wearing a white skimpy dress. 
The runway model opted for this backless designed, criss-cross halterneck midi dress with no bra, and there's no doubt she left little to the imagination of the partygoers. Keeping her glamor seriously extra she wore the shoulder-baring dress with white heeled sandals, hoop earrings, and bangles upon bangles. Akech wore her hair in a bob cut with bangs and completed the look with subtle makeup and super glossy lips.
She shared the snaps last night that prompted her social media followers to beg for more. "After the Met we partied 💃🏾🤍," the model captioned the image.
View this post on Instagram
This comes two days after the supermodel shared the look she wore to Met Gala, the biggest night of fashion that had celebrities and stars slipped into their boldest looks. For the show, the South Sudanese-Australian star donned a 3-piece white Michael Kors tux comprised of a blazer, bra with rhinestones details, and a pair of pants. The look which was originally showcased on the spring 2021 runway was accessorized with a silver clutch, heeled sandals, hoop earrings, and a choker necklace. 
According to the model who was decidedly overjoyed for her third Met Gala appearance, she was honored to share the same space with her favorite figures such as Anna Wintour and Michael Kors. "Attended my 3rd Met Gala wearing my dream white suit by @michaelkors," Akech wrote in the caption. "Rocking a mullet all inspired by this year's theme The American. I was so honored to share the space and be in good spirits with some of my favorite people. @michaelkors Anna and @voguemagazine team thank you for having me be of this years Met it was a beautiful night 🙌🏿🤍🤍🤍."
View this post on Instagram
The model previously wore a ball gown to Met Gala but for this year's event, she decided to go for comfort. "I just wanted to do something different this year," she told the Cut in an interview. "I was really looking for comfort, but second to that, I wanted to stand out. I knew everyone was going to wear big beautiful gowns, so we went with a clean, cool, edgy suit. The rhinestones added a fun kick to it."
She continued; "I felt like a badass last night. It was great to see everybody back in good spirits and dressed up. The energy in the room was really great. It felt like everyone was bonding again after all this time."