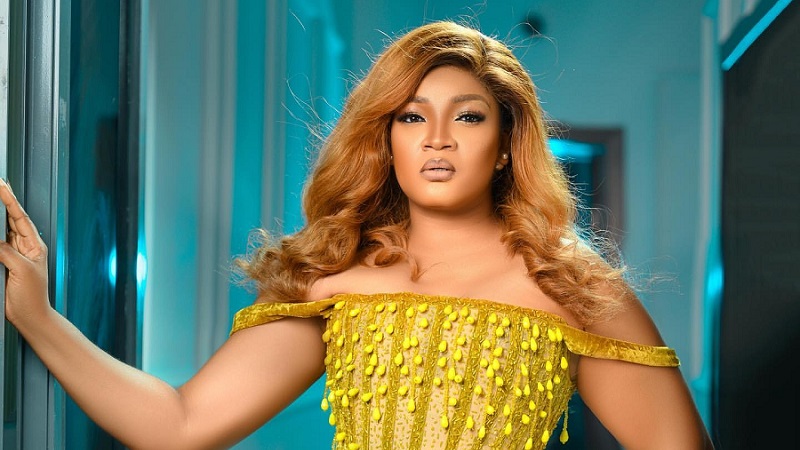 As the Covid-19 pandemic continues to ravage social events, birthdays are best celebrated at home with family members and with the pictures posted on social media. For someone like Omotola Jalade with her social status, it could have been a star-studded event with celebrity friends surrounding the actress or a destination soiree to mark the glamorous new age. 
The Nollywood star is turning 43 today February 7 while her daughter Meraiah Ekeinde, who remarkably shares the same birthday as her famous mother is turning 21. The actress took to Instagram to celebrate the big day as she shared adorable snaps of themselves posing in stunning dresses.
While we are not sure what to expect during the day, the actress looks gorgeous in a figure-hugging dress, featuring strappy sleeves, bead embellishments, and ruche detailing. Omotola kept her beauty look on-point with nude makeup and finished it off with wavy and shoulder bouncing gold hair. "Happy birthday to me," she captioned the glamorous snap.
View this post on Instagram
As for daughter Meraiah, the actress shared her photo along with a line of prayer, as the vicenarian posed in a sky blue halter neck dress. "Happy birthday to my twinnie @miiimiii_e . 21 ! Wow… May the lines continue to fall for you in pleasant places my Elegant Miss world . ❤️u, the Nollywood star wrote.
View this post on Instagram
Since the images dropped on the social media platform, the mom-of-4 has received well-wishes from fans, famous friends, and with no further ado, here's wishing her and Ms. Meraiah a Happy Birthday.