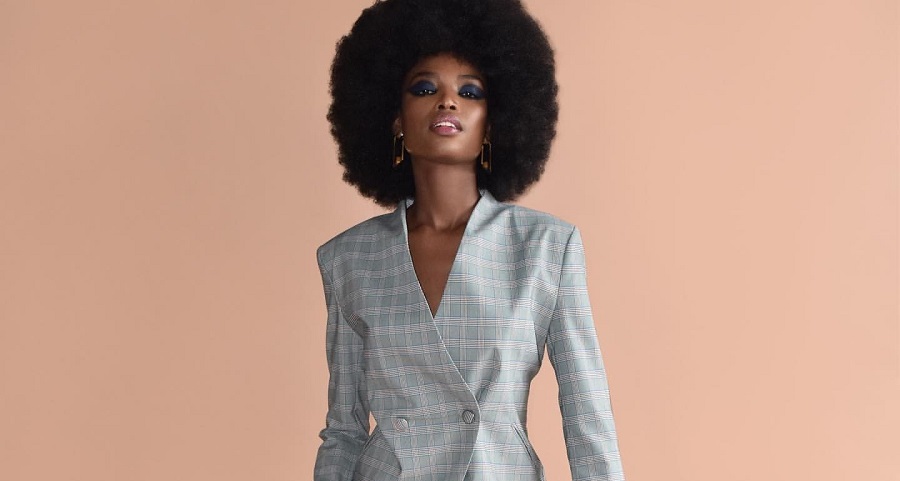 Maria Borges is now a mother to a baby girl.
The model announced the news yesterday on Instagram as she shared the birth details of her baby, including date and time of delivery, weight, and the name of the newborn. The best part? As the Angolan model revealed, the child's date of delivery coincided with her birthday, which she said it's what she ever wanted for a gift. 
"Speak into existence…," the 29-year-old captioned the announcement on Instagram. "All I wanted for my Birthday gift 🎁 came just on time , Welcome my daughter Athena 💕I wish you Health and Knowledge, and the Money will follow."
View this post on Instagram
The announcement post has already garnered more than 17,000 likes so far with congratulatory comments from her model friends and fans. Angolan model and former Miss Universe, Leila Lopes, commented, "Welcome baby Athena 💕."
Borges has been posing in gorgeous maternity dresses with her baby bump since revealing the pregnancy in August. She has even leveraged her pregnancy to front fashion campaigns for maternity brands.
While Borges has kept the news of her expecting a baby open, it is not clear who's the father of the child. But she's however linked to an American actor, Duke Mandinga, who is reportedly her longtime boyfriend. 
Congratulations to the model.