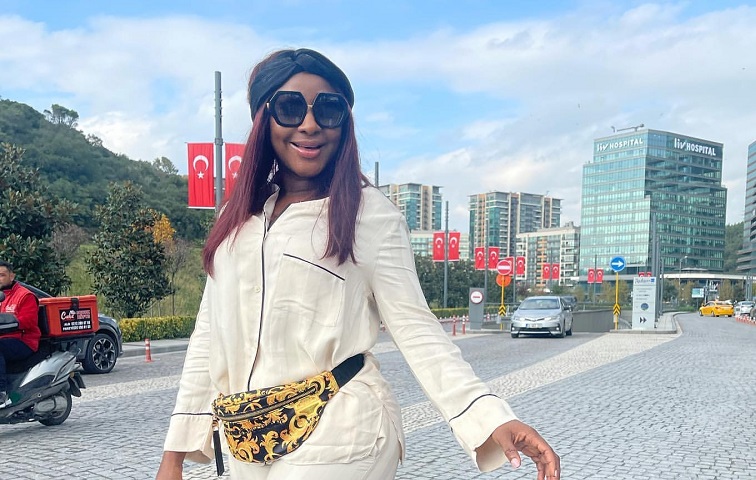 Ini Edo is currently enjoying a vacation in Turkey and it's refreshing to see the actress out and about again as it gives us a chance to swoon over her outfits.
Posing up a storm on the interlocked street, the Nollywood star looked amazing while dressed in a chic red and black outfit combo. Like every celeb out there, it's no secret that Ino Edo is a big fan of designer pieces, often being spotted in fresh off-the-runway accessories, so it's hardly surprising that she has them all at her disposal.
Here, the 39-year-old had a moment in a long jacket, turtleneck top, leather leggings, and this Valentino VLTN printed scuba sock boots. The actress accessorized the look with a Gucci GG logo belt, mustard handbag, and a pair of oversized sunglasses.
View this post on Instagram
The previous day, she also shared a photo from the same location wearing a beige look with a backdrop of Turkish flags.  "Escaping from UAR wahala to charge my phone, no time for filter 🚶🏻‍♀️ 🚶🏻‍♀️ 🚶🏻‍♀️," the actress joked.
View this post on Instagram
Chic!