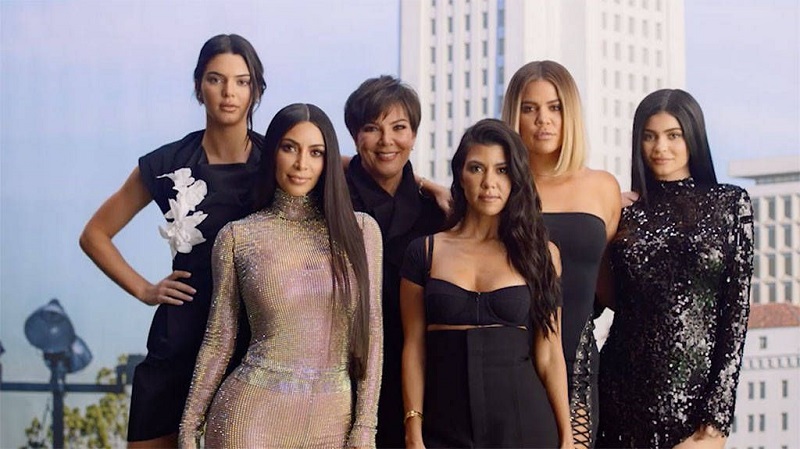 For the fans of E! reality show: Keeping Up With the Kardashians (KUWTK), sadly, it is the end of an era for the family TV show. Kim Kardashian West and the rest of the family members announced to the public via social media on Tuesday that after deep consideration, the family has come to the decision to bid farewell to the longstanding reality show. But there's still hope to watch the Kardashian-Jenner clan a few times as the final season is coming in early 2021.
"It is with heavy hearts that we announce the difficult decision as a family to say goodbye to Keeping Up with the Kardashians," Kim Kardashian posted on her Instagram. "After what will be 14 years, 20 seasons, hundreds of episodes and numerous spin-off shows, we are beyond grateful to all of you who've watched us for all of these years."
Keeping Up With the Kardashians first debuted in 2007 and has since then become one of the biggest TV shows to air. From Kim, Khloé, Kourtney to Kendal, Kylie, and their momager Kris Jenner, all hit the limelight through the show, and of course, Kim acknowledged how this has helped shaped the family.
"Without Keeping Up with The Kardashians, I wouldn't be where I am today," Kim added. "I am so incredibly grateful to everyone who has watched and supported me and my family these past 14 incredible years. This show made us who we are and I will be forever in debt to everyone who played a role in shaping our careers and changing our lives forever."
While it is not clear why the family is ending the TV's favorite, Kourtney Kardashian previously hinted her drop-out in a tweet far back in March. "I did. Bye," Kourtney tweeted.
I did. Bye. https://t.co/xIMBK8egDJ

— Kourtney Kardashian (@kourtneykardash) March 27, 2020
She also spoke with Vogue Arabia concerning her decision with a remark of having to deal with privacy issues and a "toxic environment."
"I have been filming the show non-stop for 14 years," she said. "I was feeling unfulfilled and it became a toxic environment for me to continue to have it occupy as much of my life as it was. Privacy is something I have come to value and finding that balance of private moments with being on a reality show is hard. People have this misconception that I don't want to work, which isn't true. I am following my happiness and putting my energy into that which makes me happy."