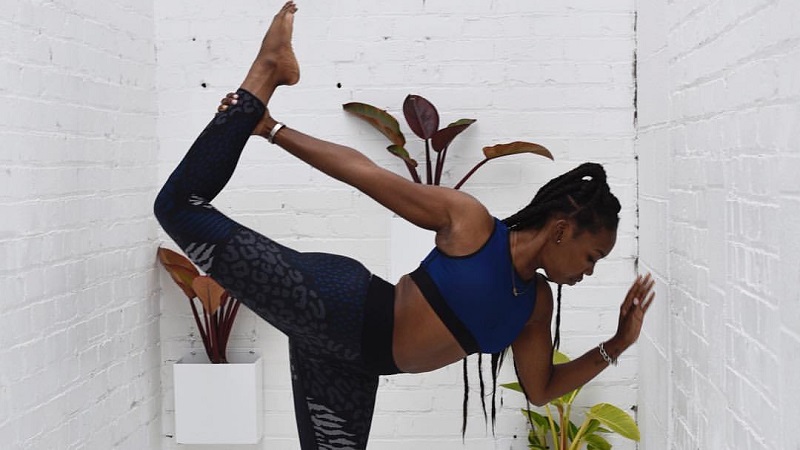 For those of us who started out the year with fitness as the New Year resolution, surprisingly the year is almost gone. How far have you gone? Have you achieved your desired fitness and workout goals? If yes, congratulations because you deserve a trophy. But if no, there's no need of pointing fingers because we all spent the part of year 2020 at home, perhaps in the kitchen.
Having said that, staying fit and healthy should be the top priority for everyone and while many women struggle with their fitness goals, we are all about pointing you to the right direction. For that reason, keep scrolling for the 10 women who will motivate, inspire, and ensure you get back on track when it comes to feeling and looking fit.
Jeanette Jenkins
With 30-yrs experience as a fitness trainer and health coach, Jeanette Jenkins is a celeb trainer with big names like Alicia Keys, Tracee Ellis Ross, and Mindy Kaling on her list. With this mind, your fitness life can never remain the same by following her.
 

 

 

View this post on Instagram

 

 
Monica Jones
Monica's lifestyle is all about keeping fit and continues to work with brands like Armour and BASH Boxing to keep alive the fitness goals of other women.
 

 

 

View this post on Instagram

 

 
Latoya Shauntay Snell
For the plus-size women, this New York-based chef and journalist will definitely get you back on track with your workout routine.
 

 

 

View this post on Instagram

 

 
Brittne Babe
Once you see Brittne's enviable body, you will know that she's total fitness goals. She calls herself the Queen of home workouts and only a scroll through her 'Gram's page will have you inspired.
 

 

 

View this post on Instagram

 

 
Lita Lewis
Fitness means a lot for Lita Lewis, which is why she delivers fun-filled fitness and workout training to fans on Instagram.
 

 

 

View this post on Instagram

 

 
Ashley Joi
From different exercise inspiration to motivational post, Ashley Joi gets her pleasure through by 'connecting with people through movements and exercise.' The certified personal trainer will have you getting into shape.
 

 

 

View this post on Instagram

 

 
Massy Arias
Being a mom and at the same time a health and fitness coach isn't an easy feat but Massy Arias does it all. She will push you to the world when it comes to fitness and healthy living.
 

 

 

View this post on Instagram

 

 
Kate Henshaw
If you do keep up with Kate Henshaw, you'll know she's a gym enthusiast. The actress has a found passion in fitness and healthy living and her daily workout routine will definitely have you inspired.
 

 

 

View this post on Instagram

 

 
Elisabeth Akinwale
Whether by lifting heavy weights or working out on the streets, let Elisabeth Akinwale be your inspiration.
 

 

 

View this post on Instagram

 

 
Camai Brandenberg
If you really don't want to hit the gym but workout at home, Camai Brandenberg is your girl.