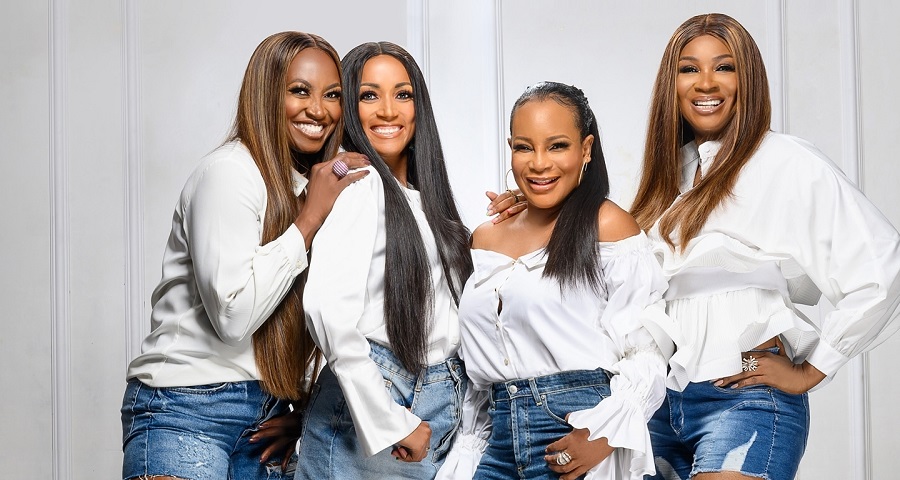 ThisDay Style Magazine's latest issue is changing the narrative of how we see women who turn 50. The magazine tapped four beautiful women of different works of life who just turned 50, including veteran Nollywood actress, Kate Henshaw, Oona Priddy, Karen Koshoni, and Chioma Ude — the founder & executive director of Africa Int'l Film Festival (AFRIFF) to grace their latest publication. 
The photos, taken by Kelechi Amadiobi introduced us to these women hitting the big milestone and doing it with grace. In fact, 50 seems to be the new 30 after seeing these women in equal part youthful, glamorous, and elegant as they all went all out in crisp white shirts, daisy dukes, and towering heels. They also sported an array of looks, ranging from dress to athleisure pieces to showcase fifty and fabulous bodies.
View this post on Instagram
"They are not only aging gracefully, but they are also a reminder that you can be 50 without fear of aging because of the lifestyle they live," the magazine said. "Their bodies and figures are a reflection of their discipline and healthy living when it comes to their bodies. They put some younger women to shame as they can wear literally anything and definitely get second glances anywhere they go. They are not afraid to push the envelope within reason and do not need to go overboard to show their sex appeal. They have it nailed down to their fingertips reeking with inner confidence which makes them even more alluring and appealing to the eye. Calling them arm-candies does not do them justice. They are way more than that. These are women who command attention effortlessly! And to be able to do that at 50, is no small feat and should be greatly admired."
View this post on Instagram
The cover spread comes with an accompanying interview where the women shed some light on what comes with turning 50. As per Henshaw, she'll continue to keep up with the good causes. "The key things that matter most now are continuing to dedicate myself to causes I am passionate about, contributing positively to the Nigeria of my dreams," Henshaw said. Read their full interview on ThisDay Style here.