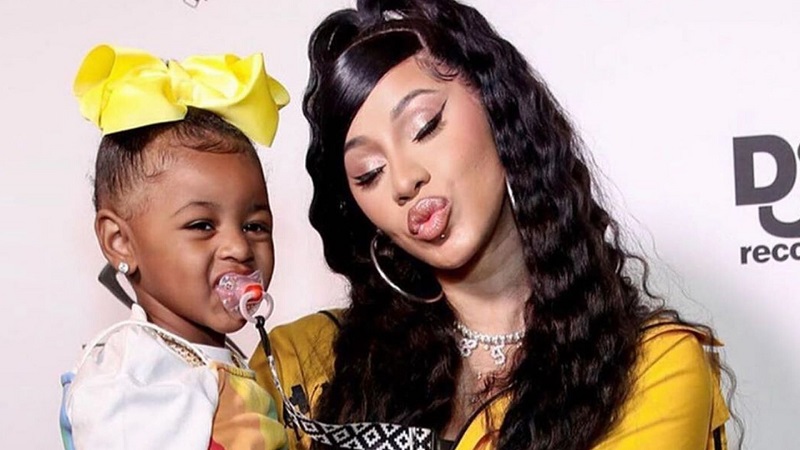 Baby Kulture is another year older.
Cardi B's daughter with Offset, Kulture, just turned 2-years-old yesterday and the parents marked the occasion in style and in a very extravagant way. Cardi made the announcement on Friday, sharing photos and a video of the adorable toddler dancing a pink tutu skirt and matching hoodie while she was singing in the background. "My baby turn 2 tomorrow 😓I been a emotional mess.Love her so much," Cardi wrote.
View this post on Instagram
Kulture spent her day playing with the mom and spent part of the day with her balloon. There's also a dog in the photo which seems to be her mate. All these took place on Thursday and it came the big day yesterday which also coincided with the TGIF mantra, the perfect day for the party, of course.
In the company of Offset, Cardi threw a big party and there was a structure of balloons everywhere, ice cream at the corner, buffet, tables, and chairs, playground area for kids, and of course, a DJ mixing sounds. The singer shared the video with the caption: "It's LITTY .LOL."
Meanwhile, in line with coronavirus preventive measures, there was signage along with the temperature testing device as well as nose masks encrusted with the word "Kulture" at the entrance of the party to ensure anyone who got inside is Covid-19 free.
View this post on Instagram
She also shared a family photo from the party to make the occasion a memorable one. In the photo, Cardi and baby Kulture twinned in a matching outfit as usual, while Offset donned a different look but top it off with a matching jacket in keeping in line with the theme.
View this post on Instagram
Happy Birthday, cutie!