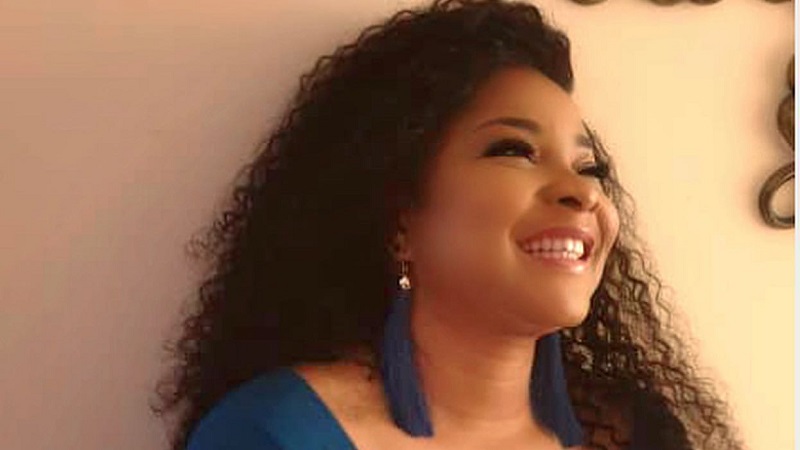 When the pregnancy news that Nollywood actress Linda Ejiofor is expecting her first child with husband Ibrahim Suleiman first broke, we got very excited—for two reasons.
Firstly, we love everything about celebrity baby news. Secondly, we instantly remembered when the couple tied the knot back in 2018. Based on the images, Linda's baby is weeks away from being welcomed to the world and the mom-to-be is just beginning to unveil her maternity photos.
The Tinsel star confirmed the news yesterday with chic maternity shoots after her husband had released the images on Thursday, where she majestically cradles her baby bump in a flowing white gown. In other photos, Linda
flaunted the bare baby bump while posing with Suleiman. There's also a photo that she holds her belly while posing in a black bodysuit and cardigan.
"I don't know why, but God has decided to bless us with this bundle of light." the actress captioned the images. "I am so full of emotion right now, God is sooo good! We see all your messages of love and goodwill, @ibrahimsuleimanofficial and I are grateful. 🙏🙏🙏❤ As you rejoice with us for this dream that has come true, may you have something great for us to rejoice with you for in Jesus' name!🙏🙏🙏," she added while also crediting her photographer, Chidi Nwankwo
, makeup artist Makeup Centric,
and hairstylist Daboiku Shesan Nuel.
"I would also like to appreciate the people behind these wonderful images and the making."
Internet was already abuzz when Suleiman released the photos the previous day. This comes after the couple has kept the pregnancy news from the public for months and decided to drop the big announcement with the caption: "And then we were three…thank you, Father. Your word has indeed become flesh." 
Here at Fashion Police Nigeria, our congratulations are in order.