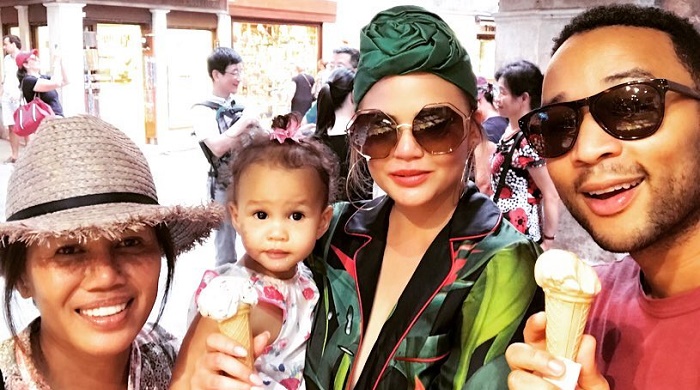 Having always been associated with Africans or black women, Chrissy Teigen would have been the least expected to get her hands on the headwrap but culture, race and ethnicity aside, this fabulous piece of accessory is slaying it way into every fashion girl's wardrobe. For that reason, we're predicting headwrap to dominate in terms of accessory in the nearest future, be it in Africa, American, Asia or Arab.
The American model is vacationing with her family in Venice, Italy and you don't need binoculars to see she packed well for the occasion like a style pro. An outfit perfect for a date with John Legend? Checked. Statement earrings? Checked. Sunglasses to shield the eyes? Checked. And a headwrap to raise her style game? Checked, checked, checked!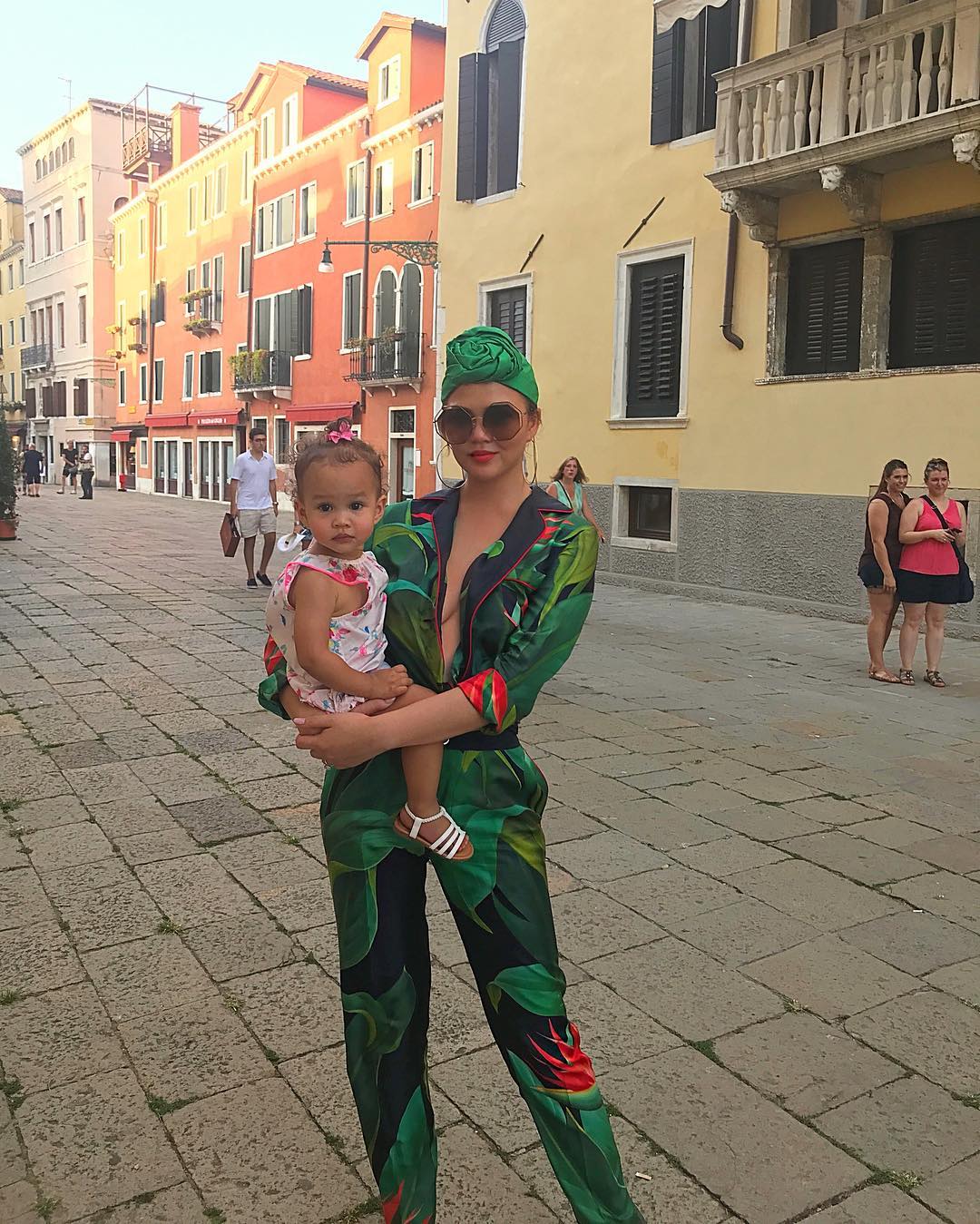 Instagram/chrissyteigen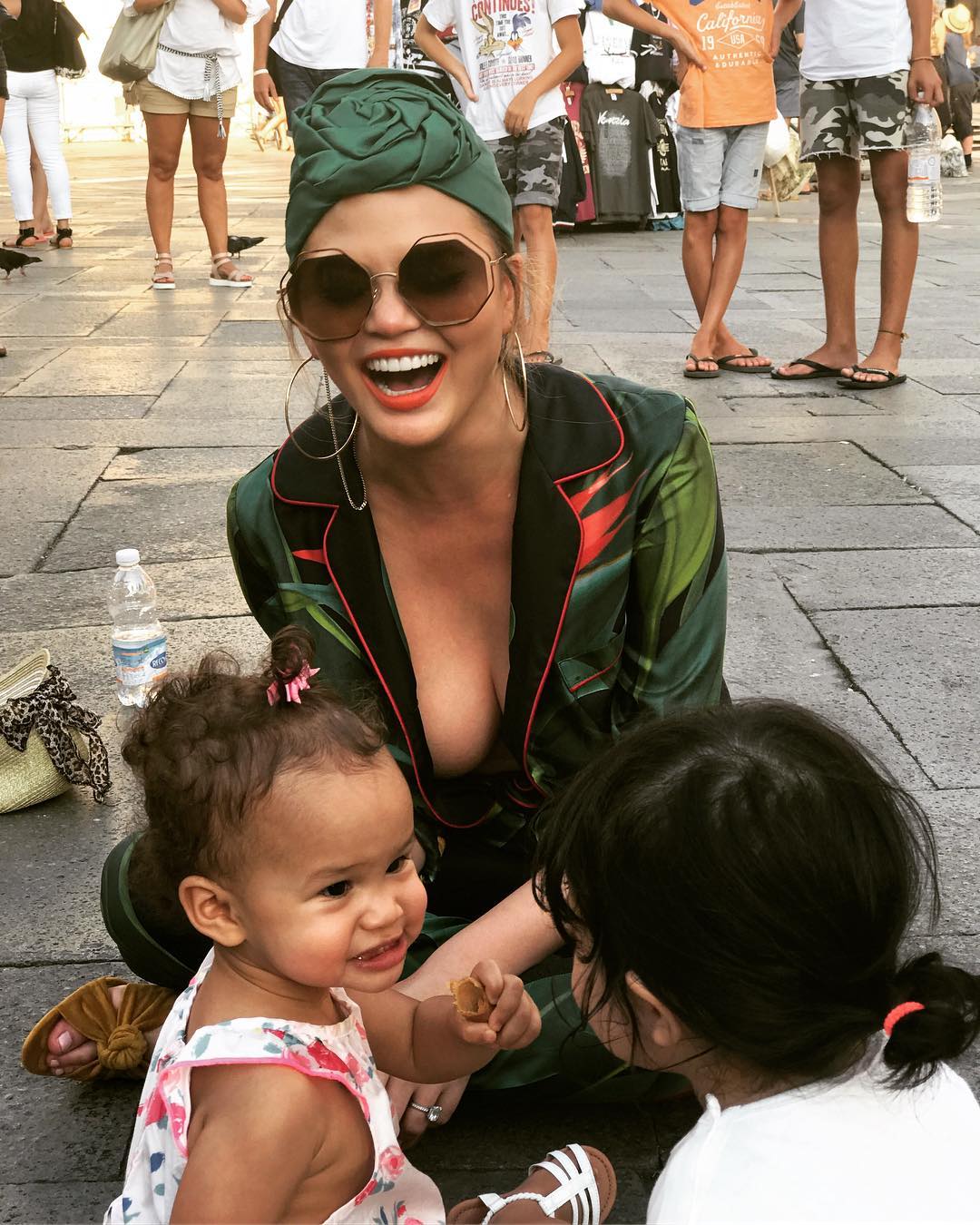 Instagram/chrissyteigen
Between her electrifying, chic, eye-catching outfit and the streets of Venice, one cannot deny Chrissy is standing out from the crowd and we love the simple glamor oozing out from the look. If you love the look like we do, it's time to start making headwrap your trusty accessory and prepare for a major style testimony. Need one or two for your next outing, buy it below from our shop.
[otw_shortcode_button href="https://twitter.com/fashionpolicing" size="medium" icon_position="left" shape="round" target="_blank"]Follow us on Twitter![/otw_shortcode_button]