If you thought your cultural attire is worth Instagramming better than others, wait and see the traditional Zulu attire for a umemulo ceremony. For starters, umemulo ceremony is a ritual performed for girls that are believed to maintain their virginity until they are marriageable and we just stumbled upon fitness trainer, Sbahle Mpisane, who just got inducted into womanhood two days ago. 
According to our discovery, "before the umemulo ceremony, the girl, who is referred to as a bride, traditionally spends at least a week indoors and no one must see her, not even her mother and father. The only visitors are girls from surrounding areas, her 'bridesmaids', who come during the night to dance with her." But aside the ritual and the virginity, we were instantly drawn to Sbahle Mpisane and her bridesmaid's outfits when we saw it on Instagram. 
Fresh from the ceremony, Sbahle spent some time with her bridesmaids before transitioning, wearing an eye-catching getup in more than 4 colorways while her hair was left to hover over her chest. But the bridesmaid's were distinguished, all wearing white with touches of color — a standard rule even in a white wedding to allow the bride stand out.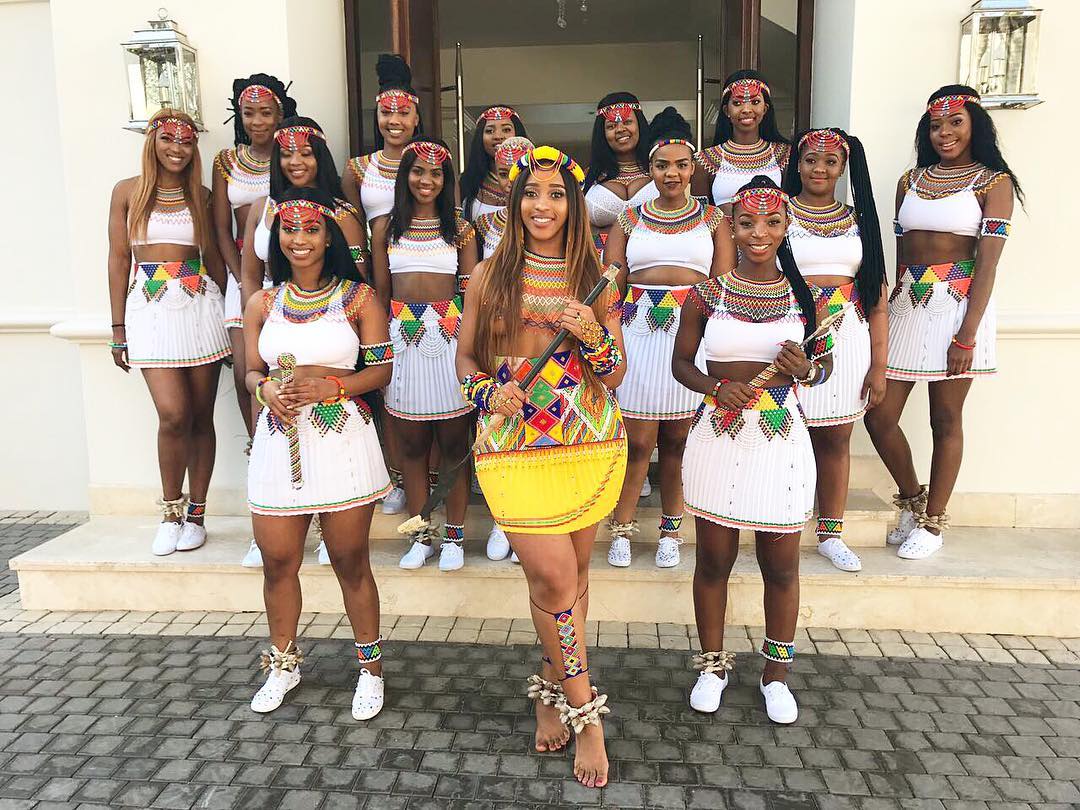 Instagram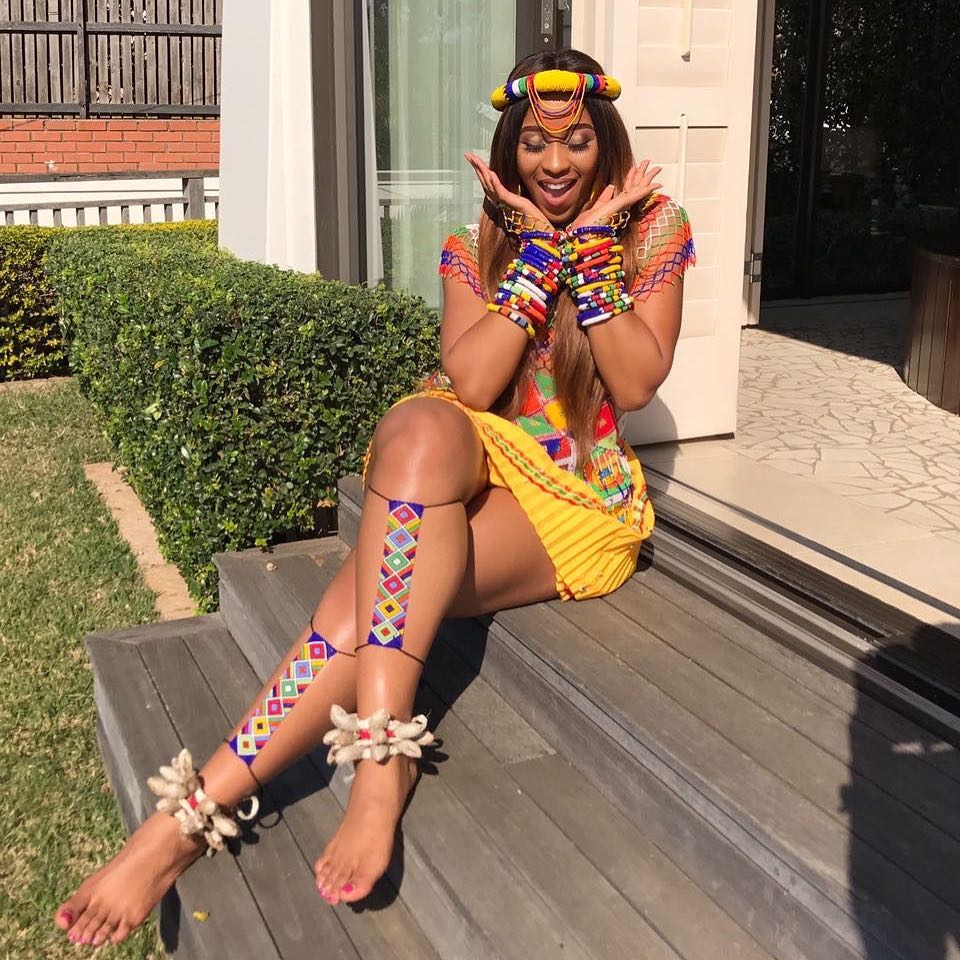 Instagram
So how cute is your traditional wedding attire?
[otw_shortcode_button href="https://twitter.com/fashionpolicing" size="medium" icon_position="left" shape="round" target="_blank"]Follow us on Twitter![/otw_shortcode_button]