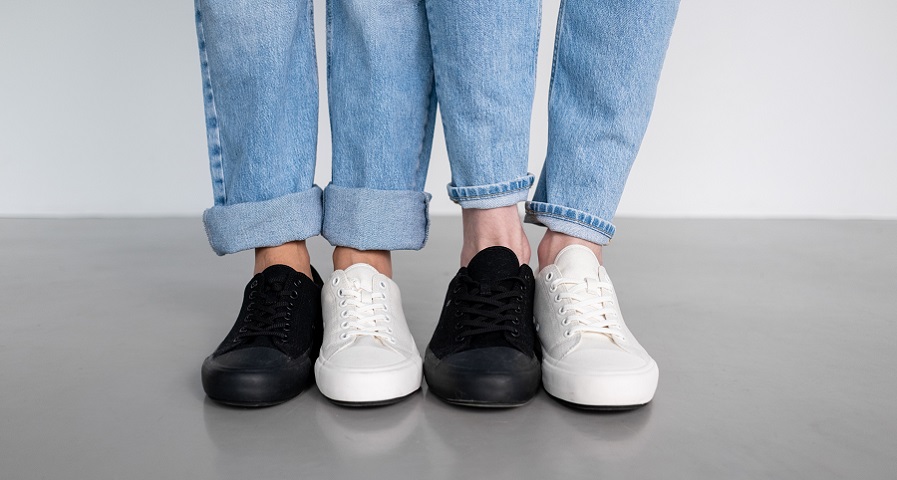 Slip-on sneakers are a must-have wardrobe staple these days. How else can you explain the ease that comes with wearing them? Not just that, there is a practicality that comes with incorporating it into any style. When you think about shoes, you might think of super-hot heels, lace-up boots, and fanciful, strappy sandals. Well, it's not awful to consider them as an upgrade to your general lewk. But keep in mind that those may be too sophisticated for your productivity throughout the day. This is just to say that sneakers can be a realistic and comfortable alternative to these stereotypic shoes.
What are Slip-on Sneakers?
Slip-on sneakers are plain and simple shoes, without any dramatic or fancy straps. To put it another way, slip-on sneakers are something between a loafer and a running shoe, edgy enough to add some impact while being incredibly wearable. True to their nature, slip-on sneakers are available in a wide range of styles and materials. In fact, today's marketplaces provide slip-on shoes with suede, quilted, leather, mesh, metallic, woven, and graphic design materials, amongst others.
Why Wear Slip-On Sneakers?
There is practically no such thing as a poor moment for sneakers. It is to be adored all year round, especially during summer. There's just something extra appealing about slip-on as the weather warms up, and even when it's scorching. So, it's safe to say that Slip-on sneakers are the epitome of summer attire. This is because you can rely on your slip-on sneakers to quickly slip on and off in seconds, allowing you to step wholesomely into the pool or the beach. Isn't it cool?
Without the inconveniences of fiddling with Velcro, laces, or zips, slip-on sneakers are your best bet, with a consistent commitment to making your life easier when you're racing out the door to catch up with important stuff.
If you're traveling, carrying a selection of slip-on sneakers along with you is recommended, as well as wearing them to easily navigate the airport. It is lightweight and a fantastic walking companion if you plan on taking lengthy treks in the city you're visiting.
Because slip-on sneakers are lightweight, they put less strain on your feet. You'll feel like you can walk farther in slip-on sandals or sneakers since each stride carries less weight.
What are the best slip-on sneakers?
After some research, we have put up a list of slip-on shoes that might be the ideal choices for you with emphasis on their specific advantages.
Casual and Breathable — Soda Tracer Women's Slip-On Sneakers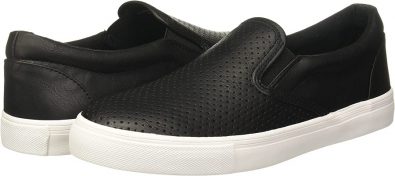 If you're feeling cool and want some extra niceness to complement how you feel, you may want to hop on this pair naturally and uniquely designed to complement your everyday look (Shop here).
Fashionable — Beneker Women's Slip-On Canvas Sneakers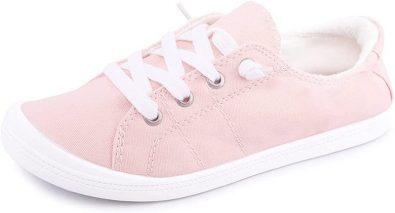 Cute and fashionable to say the least. This is in addition to being wide-toed, lightweight, breathable, and pleasant to wear. To hinge on this maximum comfort, its outsole comprises thermoplastic elastomers to give you a firm grip so as to avoid slippage (shop here).
Quilted Design — STQ Loafers for Women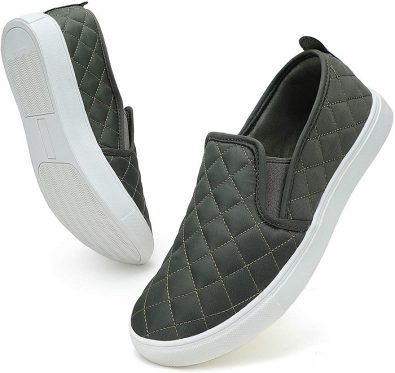 Ready for that hangout? Throw on this STQ casual. The design is quite charming and can be trusted to bring some light to any outfit. Yeah, it is the quilted design that elevates the aesthetic of these shoes, while the side elastic triangular elements provide a snug fit to the feet (shop here).
Simple yet Classic — Superga Mule Sneakers
This is a stunning pair of backless sneakers that are classic and ideal for those who don't have the time. You can wear it with almost any outfit, from a shift dress to rolled-up jeans. You can also pair it with black or white slim-fit jeans for a contemporary look (shop here).
Metallic Head Turner — Birdie's The Swift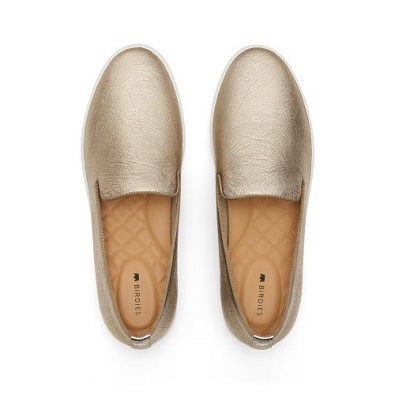 The Swift is a basic slip-on sneaker with a concealed wedge heel for added height that ups the ante. Treat your feet to this shoe that propels you to new heights while maintaining comfort, versatility, and style. What else to expect from the Birdies sneaker (shop here)?
Flair to Your Fit — Checkerboard Slip-On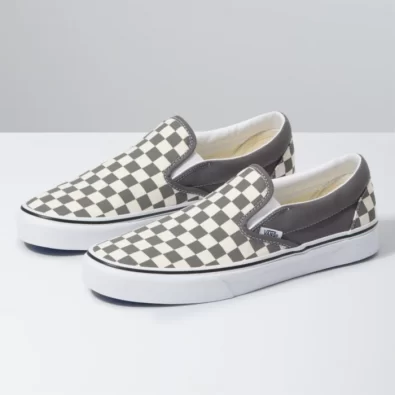 As always, Vans has a classic slip-on with a little edge. Their distinctive sneakers are known for their print, comfy silhouette, and ease of wear. This is one so, go ahead — sprinkle some flair to your outfit (shop here).
High Platform Sweetheart — Jenn Ardor Slip On Flats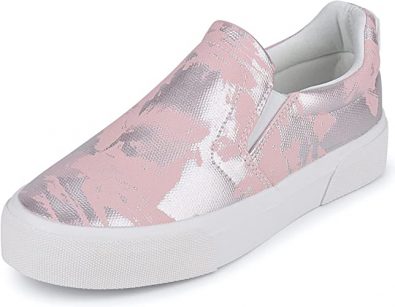 Want some height, you're on the right track with these slip-ons. Never mind the added height, they are incredibly breathable with flexible rubber soles that provide maximum grip to keep you from slipping while walking (shop now).  
Anti-Slip — Jenn Ardor Slip-On Shoes for Women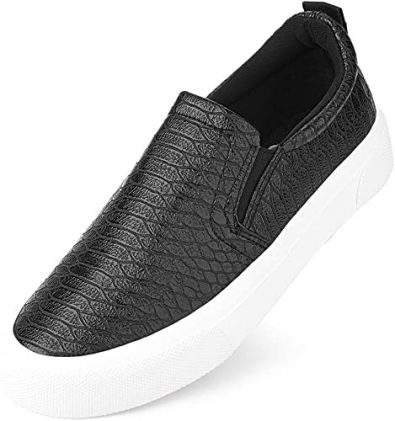 Just like its name suggests, this pair boasts of anti-slip thick rubber soles that are safe and prevent injuries, as well as cushioned and ultra-comfortable soft insoles (shop here).
Travel Paddy — Keds Women's Clipper Washed Solids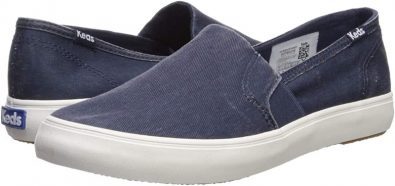 Beach-inspired, breezy comfort, compact, versatile, you name it! All of these advantages, together with the washed twill uppers and cushioned footbeds, contribute to a casual style and comfortable feel (shop here).
If you're looking for wardrobe basics, consider slip-on sneakers. They come in a variety of colors, patterns, and shapes, and they blend fashion and utility in the most creative ways. If you decide to make this cozy choice, you might be surprised by how much support and comfort Slip-on offers while still looking stylish, as opposed to wearing standard orthopedic or athletic shoes.