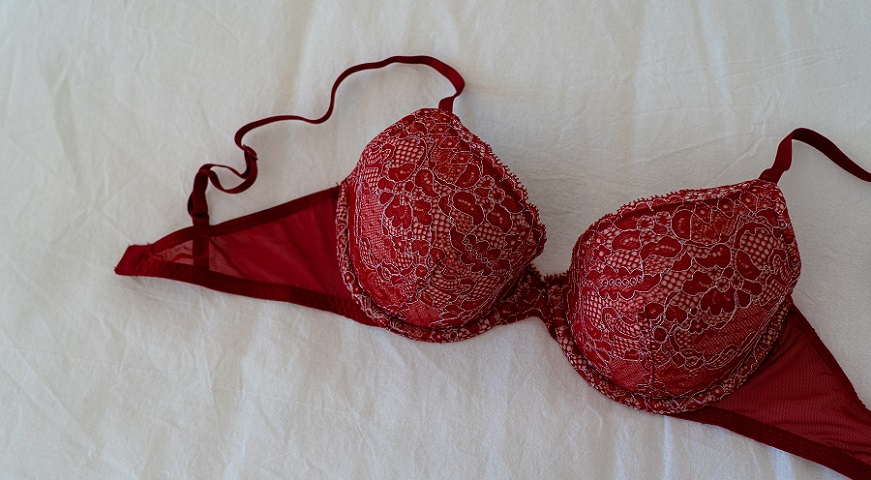 The uniqueness of a woman's dressing is not to be undermined. One moment she's clad in a heavy turtleneck sweater and a backless dress the next. These distinct definitions are simply not far-fetched. Therefore, if a woman's neckline changes, she must check her bra to ensure that it is compatible with her new look. The ideal outfit includes both what is worn on the inside and outside of the body. Your inner wear is crucial in bringing out the most in you by providing optimum shape, style, and comfort.
It benefits not only your appearance but also your body form and posture. Furthermore, with the plethora of clothes available for women, it is important to have a proper understanding of how to choose the appropriate bra for each outfit. We realize that accomplishing this on your own is a tremendous endeavor, so we've included some essential information for you to consider before choosing and wearing the right bra that will go flawlessly with your planned attire.
Choose the Right Bra Color
This has to be one of the most simple, but crucial, steps in selecting the proper type of bra. Anyway, it's worth noting that a flesh-colored bra provides the most variety, as shades that match your skin are the least visible beneath pale, dark, sheer, or thin fabric. When wearing light-colored shirts or tops made of see-through material, avoid wearing bright colors.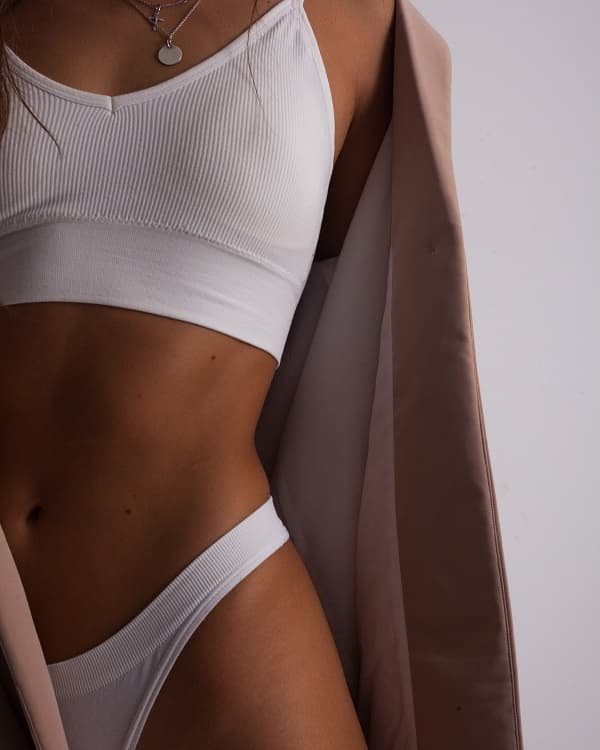 Photo: Semen Zhuravlev/Unsplash
Know that there are special bras for specific activities
Knowing that various bras have extremely unique requirements is not difficult. When it comes to enhancing, supporting your breasts, or even just letting you be yourself, they all play distinct roles.
There are must-have comfort bras. You choose them because you want to be cozy in your jammies while yet getting good coverage at home.
The non-wired bras: These bras offer the most comfort and flexibility possible because they don't have any padding, underwires, or other restrictions on mobility. They're also comfortable enough for sleeping.
The medium and high-impact sports bras are next on this list. They're both comfortable, but while the former provides the necessary support for light workouts/activities, the latter is designed to support your intense workout routines or sports activities, ensuring no breast bounces or jiggles while also keeping awkward sweat issues at bay, thanks to their moisture-wicking properties. In general, sports bras may not provide the most attractive silhouette, but they accomplish their function of keeping you comfortable and preventing your breasts from straining while you move.
There are maternity bras, which are crafted and constructed to meet the demands of pregnancy and postpartum nursing.
When it comes to fashion, a stunning outfit paired with the incorrect bra may take the glam factor down. However, matching the proper bra to your dress improves the overall appearance of your ensemble. And, fortunately, bras for various types of trendy attire are available.
Match the right bra to the right clothing
Having established that there are numerous types of bras available, the next logical step in dressing for whatever occasion is to match your outfit to the appropriate type of bra.
First off, there are the most basic, standard bras that will function nicely under a fairly loose t-shirt as long as it provides appropriate support and is comfortable. This particular bra set may be found in practically every woman's wardrobe.
Second, there are seamless bras which are an ideal option for fitted tops like fitting blouses and tight t-shirts because they prevent lines from showing through your top.
Then come bras with transparent straps, which offer your breasts the support and form they require without getting in the way of your backless clothing.
Additionally, there are push-up bras that offer a slight lift to draw attention to your cleavage and make your breasts appear larger. They are great ways to accentuate small busts. However, there is a misconception that well-busted women shouldn't use push-up bras. This isn't quite accurate because there is a push-up bra style for every breast size.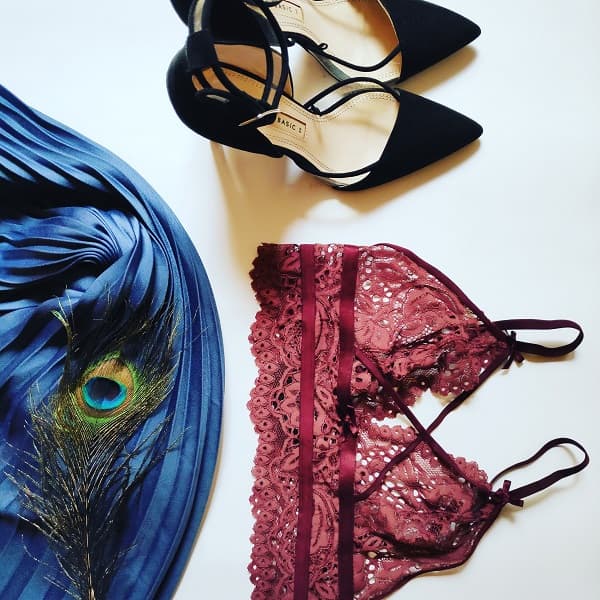 Photo: Ivana Batalovic/Unsplash
Ensure the bra works for you
It's one thing to find a match for your clothes, it's another thing to ensure it's the best fit for your breast type. A bra should fit snugly and evenly over your rib cage. The shoulder straps should not chafe, and the bra should not ride up at the back. If you're quite busty, stick to large bra shoulder straps. Similarly, if you have smaller breasts, tiny and narrow straps will provide just as much support.
While the correct push-up bra can work under a wide range of clothing, from basic t-shirts to sophisticated blouses, it's also important to prevent too much padding. A bra with modest padding can look natural while adding inches to your bust. Too much padding can be unsightly and will not smoothen your silhouette at all.
Choose the correct bra size
It's advised to get a bra fitting from a boutique. Alternatively, you can do a home measurement with tape. To do this, measure around your ribs, right under your breasts, to determine your bra band size. Then, to determine your bust size, take a measurement around the fullest area of your breasts. Subtract the band measurement from the bust measurement to get the cup size, and you're done.
Beyond everything mentioned above, "How can I buy a flawless bra" is undoubtedly the most important query. Well, when you follow the aforementioned guidelines, it's actually quite easy. When purchasing a bra, look for hues, strap options, and band designs that will help your bra blend in with the rest of your outfit. Bras come in a variety of fabrics — cotton, silk, lace, and others. Also, always opt for a fabric that is breathable, elastic, and cozy. Now that you know exactly how to choose the best type of bra, people can pleasantly appreciate you without worrying about anything amiss with your outfit.