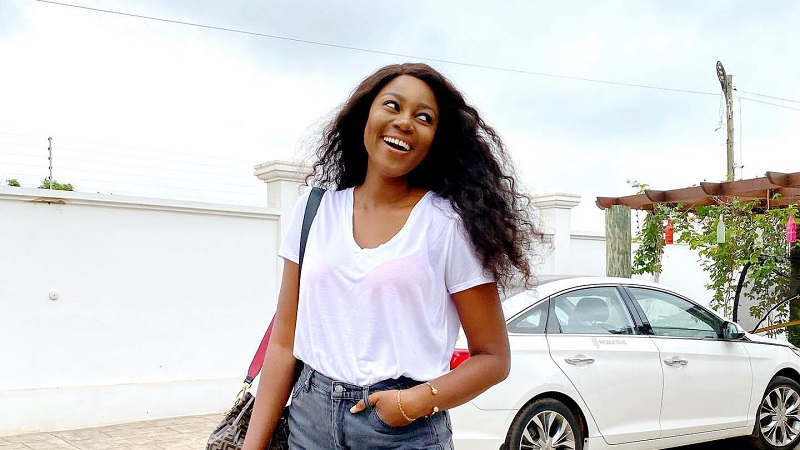 When it comes to fashion, Yvonne Nelson definitely doesn't like to do things by halves, does she?
She's pictured here in a studio, wearing a 'NASA' graphic white sweatshirt which she layered over these itsy bitsy teeny weeny denim pants teamed with a pair of white sneakers. A chic combo that perfectly showed off Nelson's slender legs? Genius!
The actress shared the photo this afternoon and it's got that out-and-about vibes that we love so much for days with them girls, and we could totally see this working for morning errands. The brown-skin beauty completed the look with her Louis Vuitton handbag and had her locs pulled back to emphasize natural beauty.
"You wouldn't worry so much about what others think of you if you realized how seldom they do," she captioned the photo.
Of course, Nelson's legs are her own accessory and this is evidenced for her penchant for short pants. She recently shared a photo where she wore tiny Ankara pants and posing up a storm in the summery look. Not only did she look chic but Nelson proved that the vibrant piece is a great summer staple. "This hot Tuesday afternoon got me HOT!" her caption reads. 
Bravo!