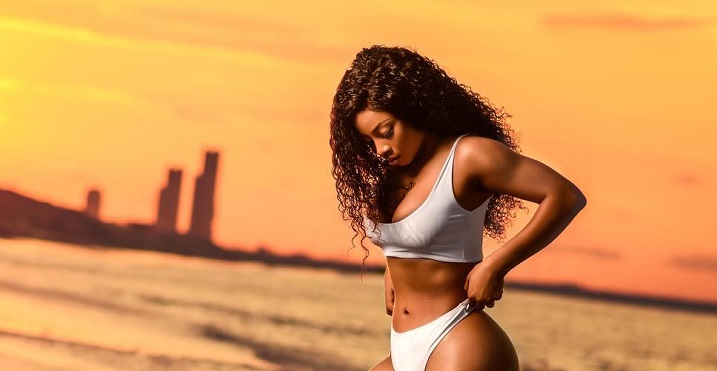 So we don't actually know what you think but it seems to us that Toke Makinwa is gradually morphing into Kim Kardashian. That's because the reality star is the ultimate bikini queen who consistently shows off her curves, flat abs, and toned legs in super-tiny bathing suits, leaving Toke Makinwa, who just turned 34th on November 3 to take a cue for her birthday celebration.
To mark the very special occasion, the media girl did not only offered a glimpse at her impressive figure but sporting assortments of sexy bikinis in a photo-shoot that gave her 'gram fans some serious FOMO. And to add more icing to the cake, Makinwa wrapped herself in a gorgeous red silk dress to conclude the birthday soiree with friends and family.
In the photos, the On Becoming author can be seen posing barefoot on the beach, wearing a 2-piece white and brown swimsuit.
View this post on Instagram
View this post on Instagram
View this post on Instagram
Perhaps most notable is this Bfyne swimsuit which looks quite unique on the 34-year-old, and what any girl would want to wear at the beach.
View this post on Instagram
And then she rounded things up in this Self Portrait dress to mark her birthday dinner. "How Extra I am, walking into the rest of the year," she captioned the picture.
View this post on Instagram
To say the least, Toke Makinwa had an unforgettable birthday celebration. And our birthday wishes are in order.