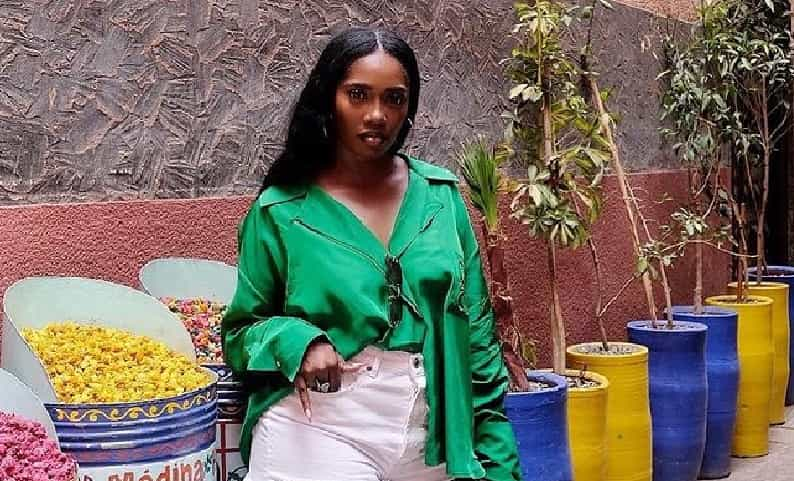 Tiwa Savage has taken a quick break from recent #wagtours and is currently in Morocco with her son, Jamil to mark a birthday celebration for the boy, whom she shared with Tunji Balogun. The afro-pop singer has gone the extra mile for her son's 7th birthday in a vacay-like treat, in the very exotic Marrakech city of Morocco. Her son's birthday had come just a few days after she had received an honorary doctorate in music from the University of Kent.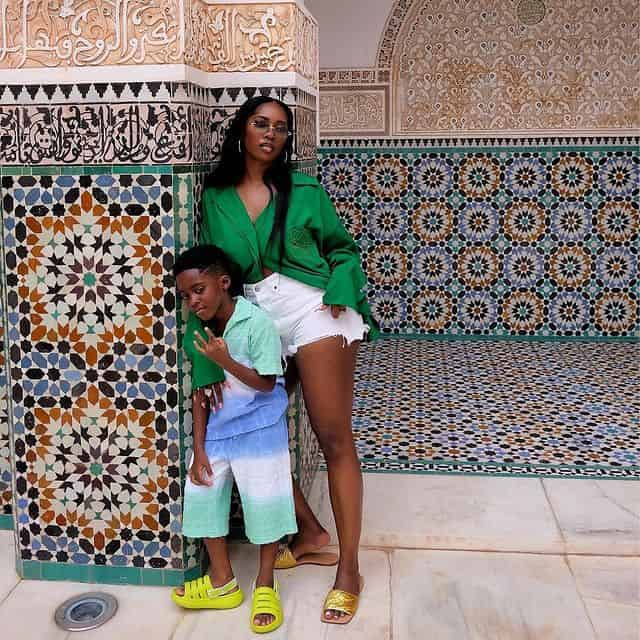 Tiwa Savage/Instagram
Alert! If on the streets of Morocco, you see a cute little boy and a melanin-popping figure, just know it's them —our award-winning afro-pop artist-now doctor of music and her cute son, Jamil Balogun.
It was his birthday on the 22nd of July and celebrating Jamil on Instagram, Tiwa had a heartfelt caption for a video post.
"Bae-cation: finally had some time off tour and I took my baby to Marrakech to celebrate his birthday (7 years of pure bliss) Our luggage has still not arrived, so we have been 3 days without our things otherwise y'all know we would have shut it down 😝 I will give you the world jam jam," the singer wrote while sharing a series of photos and a video of the beaming Jamil cutting his cake.
"Anyone that has met you knows what a kind, sweet, honest boy you are and I will make sure you grow to be a beautiful young man. I will give you lifetime love, memories and experiences. The best I can. I love you my baby, may God guide you, protect you. Jamil is 7 ❤️."
Excerpts from the video highlight a minimal birthday surprise with Jamil beaming with smiles and some moments of what might be considered quality family time—things we love to see.
View this post on Instagram
Tiwa shared some more special moments with her "baby boy" in the carousel of images in a post that appeared soon after. Her son was dressed in a two-piece quilted outfit and some hip-looking yellow sandals, while she was wearing a loose emerald green blouse and frayed white denim shorts. Morocco undoubtedly looks good on them and they seem to be engaged in some vintage sightseeing.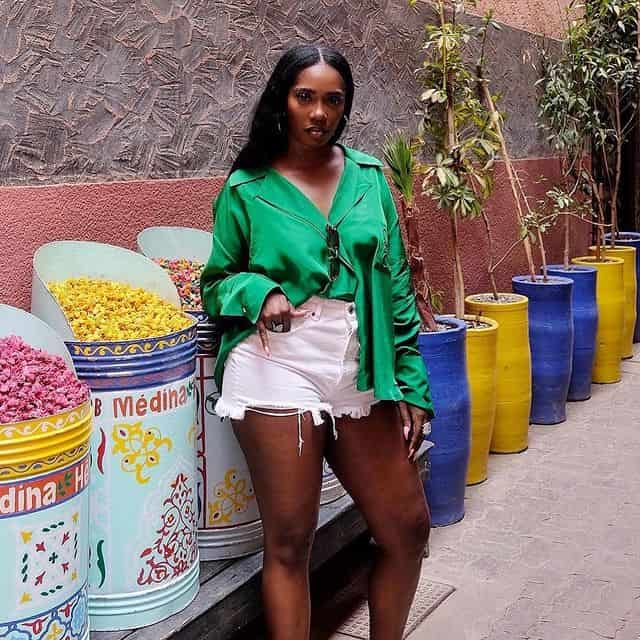 Tiwa Savage/Instagram
It's been back-to-back iconic moments for Tiwa, all the while on her "Water and Garri Tour" #wagtour. With prior appearances, this month at New York Fashion Week and Paris Fashion Week, receiving an honorary doctorate from the University of Kent in the UK, and now spending time in Morocco with her son, we can only conclude that the veteran singer's current "baecation" is well worth it.