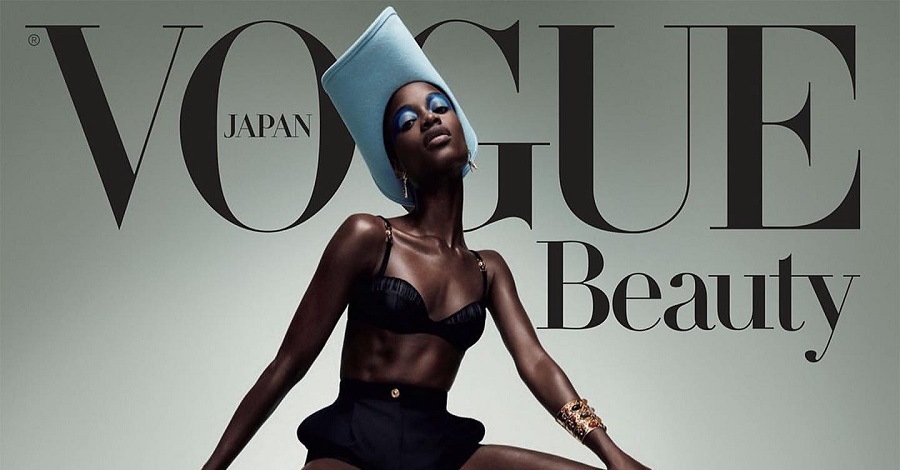 Mayowa Nicholas looks stunning on the latest cover spread for Vogue Japan Beauty, serving up her modeling legs in all glory.
Styled for the occasion by the amazing fashion director Sandy Armeni and photographed by Yulia Gorbachenko, the runway beauty is outfitted in an array of black outfits, including a hooded jacket, mini dresses, and a blazer. For the front cover, Mayowa also appears in a coordinated black look featuring a bra top, a pair of short pants, and pointed-toe sandals to showcase her long legs.

"Serving legs for the new Vogue Japan beauty!" the Nigerian model shared the exciting news on Instagram.

View this post on Instagram
Having walked countless fashion weeks and flaunting her slender pins on the runway, it's no denying Mayowa Nicholas has great legs and she isn't afraid to show them off. We love the leg show, anyways, plus her perfectly coordinated outfits.