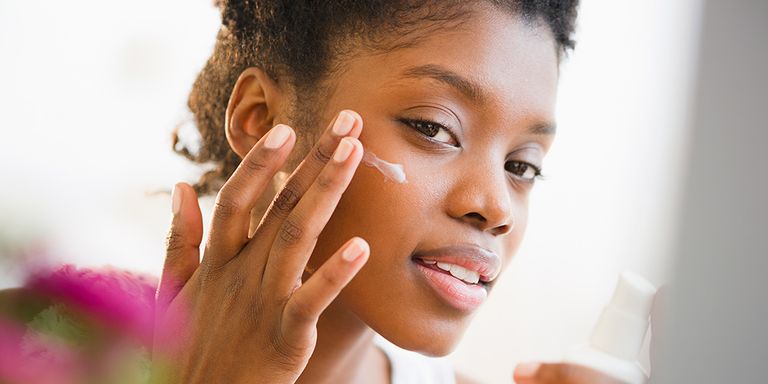 For most of us, skincare routine is just the special time we have to pamper the skin. It's a special daily ritual rendered to the skin to enhance its appearance and relieve skin conditions. Nobody really cares about the perks other than achieving a glowing flawless skin. But if you're wondering, there's more to skincare regime apart from helping the skin to stay in a good condition. 
According to a new study carried out by skincare brand Rodan + Fields, skincare routine can dramatically reduce stress levels. The brand revealed this after carrying out an eight-week study into the mental health ramifications of adult acne, following a three-step skincare routine.' 30 acne-prone women of the age between 18 to 45 were involved on a skincare regime that 'included antioxidants, electrolytes, prebiotics, and sunscreen twice a day.'
The results? Rodan + Fields found that there was a decrease of approximately 83% in the stress hormone called cortisol. Apart from that, the procedure also boosted the confidence level of the participants by 76% who took a selfie compared to 53% at the beginning of the study.
So what does this mean in general? As the chief scientific officer of the study, Dr. Tim Falla stated, 'the influence our physical appearance can have over our mood is not to be overlooked.'
"There is also a growing body of scientific evidence connecting an individual's skin health with their mental health, including both emotional wellbeing and stress levels," he said. "The scientific study of the relationship between psychological and physiological phenomena is called psychophysiology, which, as you can imagine, is becoming an increasingly popular and relevant topic in today's society."