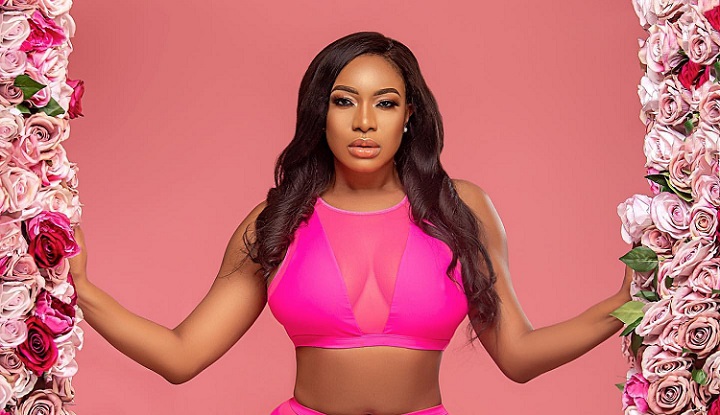 Is there anyone who's not excited about this? Well, just so you know, Chika Ike is about to take over the Nigerian beauty industry. The actress has announced she's launching a beauty and skincare line: Chika Cosmetics. 
The line is said to be due out in August this year, with the debut collection called "BLOOM." Chika's Bloom collection will feature makeup products, skin care, and fragrance, which she promised to be the best quality but affordable cosmetics.
"Yasss! 💃🏻💃🏻💃🏻I'm super excited to announce that Chika cosmetics will launch in August," the actress shared the news on social media. "It's been over two years of planning, visiting factories, and testing products to get the best quality but affordable cosmetics. (Makeup, skin care and fragrance)."
While there's no idea yet as to how the products would look like, the actress teased her images surrounded with a spectacle of rose flowers, wearing she wore a pink bikini separates. 
"Chika Cosmetics will blow your minds away!" she continued. I can't wait for the BIG reveal of our first edition the BLOOM Edition. I'm super excited to go on this journey with you all and share a part of me." 
Chika Ike's venture in the beauty industry came as little surprise considering the fact that no one saw this coming from the actress. But nevertheless, having enrolled at Havard University for an MBA program in 2017, there's no doubt the actress has molded herself into an entrepreneur. And that reminds us of her interview with Nigerian Tribune, where she said that business is her thing. 
"For me basically, I have always had a business mind." the actress told Tribune. "I made my first million Naira when I was 20. To some people, it is not a big deal, but it is a big deal to me."
Chika Cosmetics isn't her first line of business. Of course, she released her first book Boss Up last year, and let's not even go into her lineup of real estate investments.