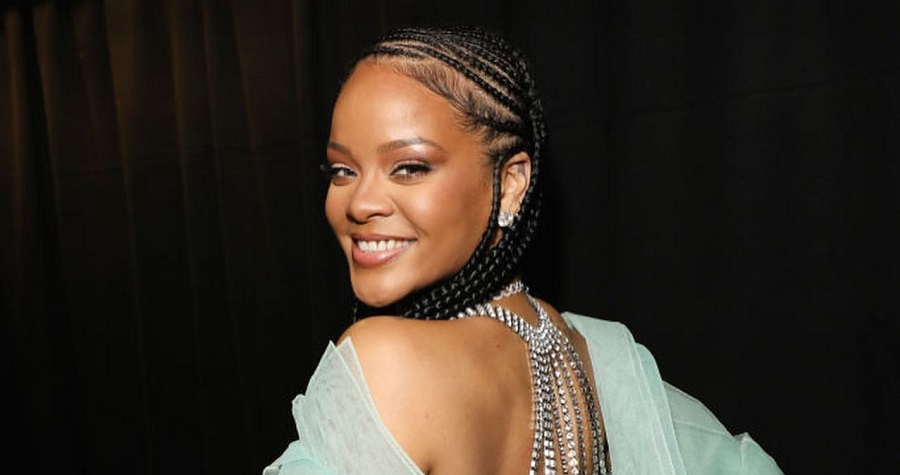 When Rihanna released her 'Work' hit single with Drake in 2016, we all thought she was going to focus more on music. But no, that was just a mere illusion as the Barbadian beauty was foreseeing her future in the beauty industry.
Having dominated the makeup world and taking a larger stake in the skincare as well as the lingerie industry, Rihanna is rumored to finally step her toes on hair care products and it's going to be a massive success. After all, her brands such as Fenty Beauty, Fenty Skin, and Savage x Fenty have got a large crowd of a fan base.
According to the reports, Rihanna's company Roraj Trade LLC has already filed a new trademark application for her hair care line called Fenty Hair. Officially filed on March 3, Fenty Hair product categories will cover everything that pertains to hair care including styling, straightening, relaxing, dandruff shampoo, waving products, plus other condiments such as hair color and hair glitter.
Although the information about the specifics of the new Fenty Beauty expansion is still very sketchy, fans have taken to Twitter to express their feelings about her latest venture.

At first I was annoyed, but then I thought about applying my Fenty wave pomade and brushing my hair with my Fenty brush before putting on my Fenty durag and now I'm a little less annoyed. https://t.co/QBwn4xdBtx

— black boy bulletin (he/him) (@blkboybulletin) March 10, 2021
Can't wait to be around the house in my fenty furnitures, fenty skin on, in my savageXfenty, doing my fenty hair , wearing fentyXpuma, while listening to absolutely NOTHING. 🥲 https://t.co/iPDwViiMVS

— a l e x (@dontgivafuck_) March 10, 2021
Me in 2022 using ms. Fenty's hair care products with still no music out. pic.twitter.com/qOgjWW9PuL

— erica's kitten heels ✨ (@chicktoophony) March 10, 2021
We can't wait!