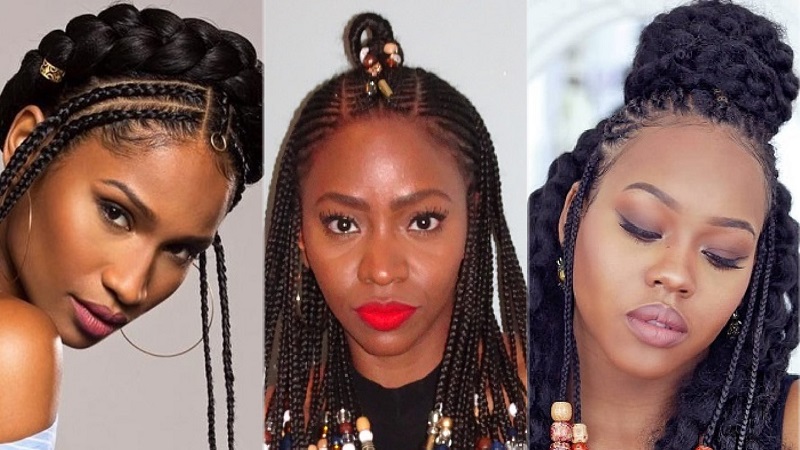 In a normal year, this time around is usually about getting ready for summer. A time where our vacation mode is turned on, our packing checklist is turned to in order to create the perfect wardrobe essentials and even a time where you ransack the social media on the hunt of the perfect hairstyle. Sadly, we may not be getting the most out of 2020 summer but we can definitely boost the state of mind to keep the energy in sync. That starts with keeping up with the normal routine you usually stick to during the sunny season (for example, getting your hair healthy as well as your skincare goals). That's why we are sharing some mood-boosting braids—the hairstyles that will uplift your soul and possibly reminisce of your past summer holidays.
1. Make it jumbo at the back and micro at the front with the addition of beads and jewels.
View this post on Instagram
2. Ignite your holiday spirit with a bunch of colorful beads and cowries adorning your braids.
3. If you've been sporting the regular style with crochet braids, switch things up into a twist half up and half down.
4. With this side-parted braids, summer is really calling your name.
View this post on Instagram
5. If you're growing tired of the regular beads and cowries or you're just a woman of class, go fo gold beads. 
6. It's a creative braid style and we can hardly resist the glamour. Give it a try and invoke your inner summer glam. 
7. Bob cut has found favor in braids. Add a mix of black, gold, and wooden beads for interest.
8. What to love more about two ponytail braids is that the hairstyle also looks cute on babies.