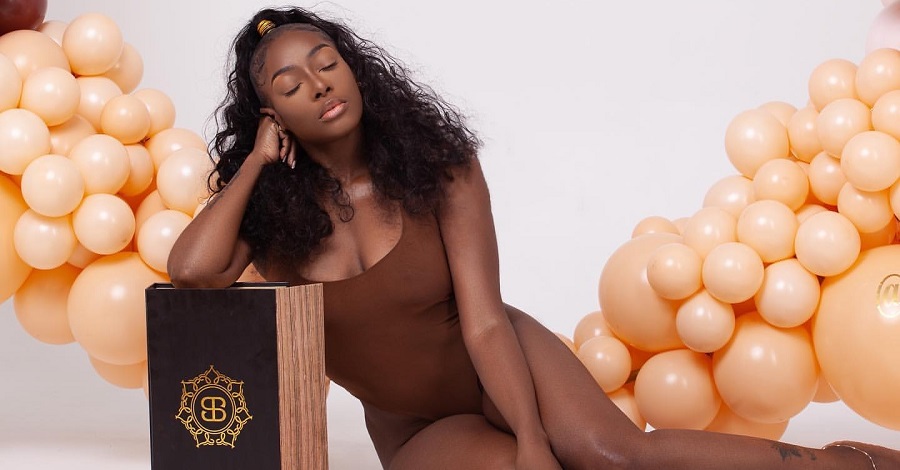 There was a time when black women could hardly find beauty products that work for their skin. From makeup to skincare products, it's no doubt the black skin has been very much underrepresented but thanks to celebrities, the beauty industry is gradually expanding. This started when Rihanna launched her groundbreaking Fenty Beauty that forced the beauty industry to embrace inclusion in 2017 and ever since then the industry hasn't been the same. 
Now, to keep in line with the similar inclusive ethos, Dorcas Shola Fapson, a London-based Nigerian actress and presenter is launching the 'Black Skin Bible,' a skincare line that caters to all shades of melanin skin. The line which will officially be launched on the 29th of January 2021, with a box of 10 skincare commandments, covering everything from acne treatment cream, skin scrub, Aloe vera black soap, lip scrub and balm, skin oil, healing clay, and more.
View this post on Instagram
The 30-year-old black beauty announced the good news yesterday with a lengthy Instagram post, explaining that she was inspired after battling with her skin due to acne and hyper-pigmentation. 
"So this is bouta be the most transparent I've ever been online… 2015 was honestly one of my worst years, I struggled with severe anxiety/depression/stress as a result, my skin was a shambles!" The actress wrote. "If you know me you'll know I LOVE popping spots, so I'd literally sit for hours and pop my spots which would leave horrible dark marks 🥴."
She continued, "I completely lost my confidence, and I literally couldn't go anywhere without make up, and even with it it was still bad. Anywhooooo long story short, I started working on stuff to get my skin right & today my skin is A1! Nowwww I'm happy to announce my new SKINCARE LINE – @theblackskinbible #TBSB
I've literally had soooo many sleepless nights over this & the ONLY present I want from YOU is to buy from my business! The results literally speak for themselves😌."
View this post on Instagram
She also released the campaign video of the plant-based, vegan friendly, and cruelty-free skincare line, featuring male and women models in different dark skin tone. "Black Skin Bible is all about making black men, black women, black boys, black girls who are comfortable, confident in their own skin, naturally," she said in the video. 
View this post on Instagram
The new skincare collection retail at £100.00 for the Black Beauty Bible, while single products such as 'Kiss me now' Lip Combo goes for £10.00 and 'Holy Trinity' – Acne Triple Threat is £75.00. Check it out here at the brand's official website — Theblackskinbible.com.