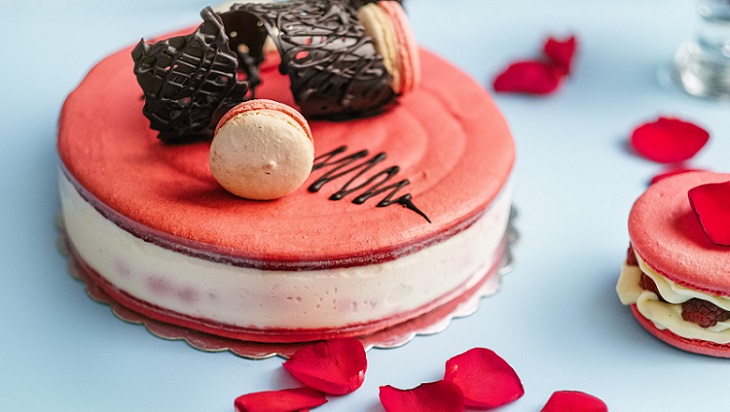 Weddings are full of traditions we more or less keep without thinking much about. For instance, the white dress and the spectacular wedding cake are things we usually take for granted. Nevertheless, in the 21st century, we are seeing more and more innovation and oftentimes, the breaking of traditions by creative couples who want to make their big day really theirs. One way to make your wedding truly unique is to pay special attention to your choice of wedding dessert. Regardless of whether you are sticking to a multi-tiered cake or you want a more laid-back solution that brings in a little interest and variety for the guests, attention to detail is what counts. Therefore, we bring you a few tips on what to keep in mind when choosing the perfect wedding dessert and what some interesting options to explore are.
Keep the number of guests in mind
The first thing to pin down before you go on to choose your wedding dessert is the number of guests that will be attending your big day. This will help you figure out your needs as well as your budget. For instance, for a smaller, more intimate wedding, a one or two-tiered cake is plenty, while for 100+ guests, a three or four-tiered cake is more suitable. If you're serving individual dessert bites, it's best to calculate two or three servings per guest just to be on the safe side.
The theme of the wedding
Themed weddings are the name of the game nowadays and if you're having one of those, it's best if your dessert choice fits into this theme. Another pointer to go by is your wedding colors. For instance, even if you're going for a traditional white wedding cake, you can bring in a splash of color by incorporating the hues that will be in the table decoration.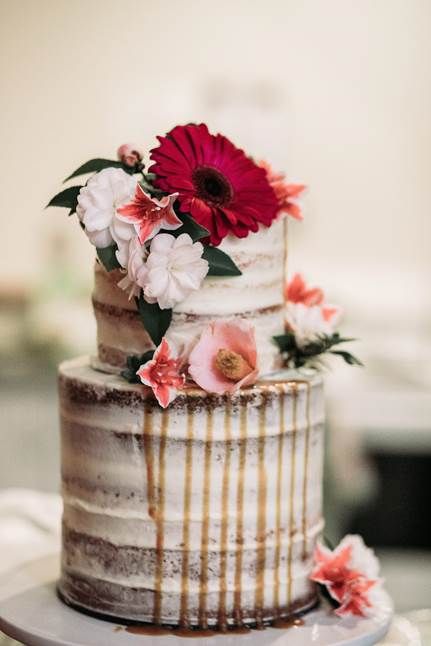 Photo: James Coleman/Unsplash
Do your research
Before you agree that a friend's friend will be making your cake or another kind of dessert, it's essential that you do a bit of research. It's not only about ensuring that the person is indeed good at what they do, but you probably have a mental picture of your perfect cake in your head and it's important to find someone who has a style that fits your aesthetic. Cake making is an art of its own and different bakers specialize in different areas. So, if you want realistic sugar flowers on your cake, make sure you check that your candidate has a portfolio of such decorations before booking them.
Check the venue's policy
Another essential thing to check well in advance is whether your venue of choice allows outside catering. In case you are planning to have a dessert table with various delicacies laid out, you will probably want to outsource them to a trusted bakery. However, many venues have a policy that they don't allow outside catering and in that case, you would be forced to pick from their (often limited) offer.
Think outside the box
It's probably no news, but a wedding cake can be extremely expensive. So, by thinking outside the box and introducing a variety of different desserts, you'd not only be making your wedding menu more interesting but you might also cut back on your expenses at the same time. For instance, for a massive wedding, you can organize a dessert table while still having a smaller wedding cake for photos and for the ceremonial cutting, which will save your budget. And when it comes to dessert tables, your creativity is the only limit to what you can incorporate. A few innovative ideas include:
Mini versions of desserts
Everyone loves cute and small things, and a great way to cater to everyone's tastes is to fill your dessert table with mini versions of your favorite desserts. For instance, mini pies and mini cheesecakes are not only adorable but also delicious and you can bring in as many flavors as you want, making sure everyone can pick their favorite.
There are few people who don't like chocolate, so going for something chocolaty for your dessert table can only be a good idea. Imagine having a chocolate fountain your guests could flock to and dip fresh fruit such as strawberries into. You can even make chocolate the theme of the wedding and introduce chocolate and flower bouquets on each table as a decoration that the guests will feel compelled to pick from.
Two "classic" deserts no one can say no to are donuts and cupcakes, both of which can be a great addition to your wedding dessert table. It's not uncommon to see tempting donut walls at various events where guests can help themselves to these delicacies. The best thing about this is that you can actually make your own donut wall very easily by adding pegs onto a board. Needless to say, you can decorate this board in any way you want to fit your wedding aesthetic. Cupcakes are another no-brainer that provides plenty of opportunities to get creative. Organize them on multi-tiered stands by flavor and they will be both a visual treat and a convenient dessert.
You don't have to immediately think of alcohol (although, that is a viable option as well!), but there are many delicious desserts that could be served in shot glasses. For example, chocolate mousse or tiramisu are perfect choices for this, or you can even pick strawberry shortcake.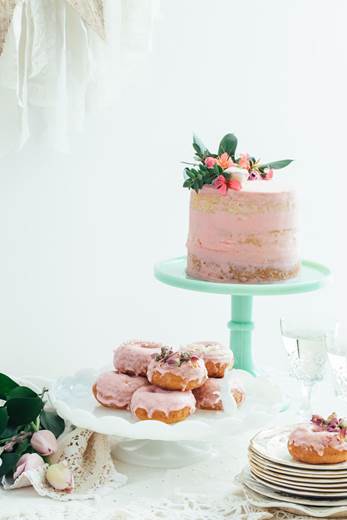 Photo: Kelly Neil/Unsplash
Keep the season in mind
If you opt for a dessert table, remember that it's going to be open for hours and therefore, you have to keep the season in mind. For instance, if you're having an outdoor summer wedding, something that melts easily is a sure way to disaster. So, think in desserts that keep well and can withstand the heat and you will have nothing to worry about.
There are quite a few things to keep in mind when choosing your wedding dessert, but it's also one of the most fun parts of the wedding organization. Whether you decide to combine traditional and creative or you want to go completely out of the box, with the proper organization, your dessert station is going to be a huge success and one of the centerpieces of the big day (after the bride and the groom, of course).