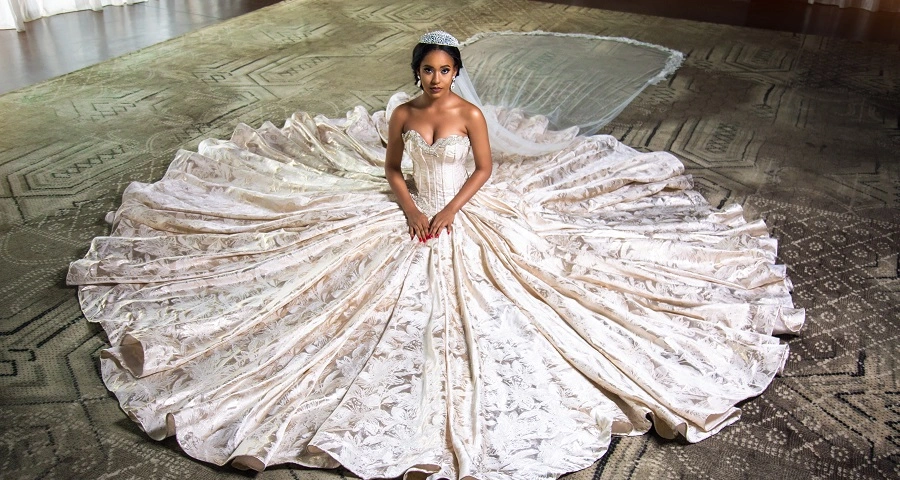 Your wedding outfit is a beautiful reminder of your special day, the day of your dreams. You have put so much time, effort, and money to get the perfect wedding gown for your big day. By showcasing the wedding dress, all those happy memories come flooding back.
Your wedding dress is one of the most distinct and pricey parts of your wedding day. So, why not make memories of it?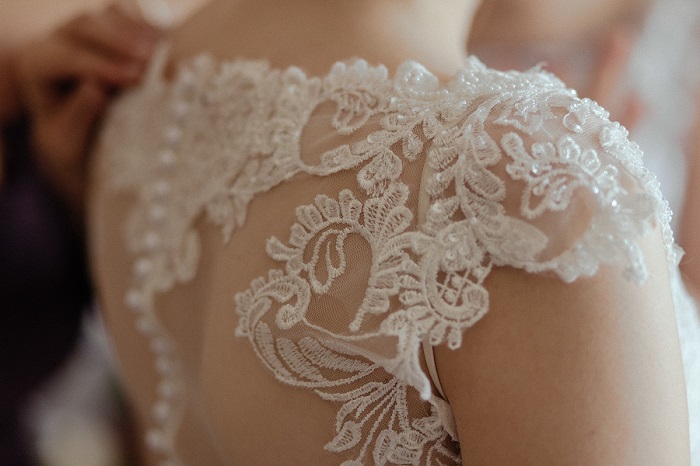 Photo: Thomas AE/Unsplash
Making Memories of Your Wedding Dress
If you're looking for fascinating ways to showcase and make memories of your gorgeous wedding dress, just take a step back and relax because you have come to the right place!
We've rounded up five great ideas for what to do with your cherished wedding dress. Let's take a look:
Make it into a Work of Art
If you truly want to look back at your cherished gown every day, why not take that gorgeous wedding outfit and transform it into a stunning piece of exclusive art. You can frame your entire wedding dress to create a luxurious piece of artwork specially tailored to you and your home. You can preserve the happiness of your wedding day for many years to come.
Turn it into a Gown for your Daughter
You can use it for your slightly older children at her birthday party. No matter how your daughter wears it, making your wedding outfit into clothes for your little ones is a great way to give them a tiny piece of your big day!
Capture Moments and Make Lasting Memories
This is an event that you want to hold dear in your heart forever. If you are passionate about capturing details of your wedding outfit, hire wedding videographers to make sure that not only do you keep these memories forever, but that they're also done in a professional manner that brings out the best of every image and event that takes place.  What better way to keep a forever memory of your emotions, personal touches, and details. Videographers can put together beautiful videos of your cherished outfit. Videos will bring back all the happy memories of your outfit.
Have the Much-Needed Wedding Dress Shots
For lasting memories, make sure you have all of your wedding outfit's best angles photographed. You have to be a little precise and focused when it comes to photographing your wedding dress. This will help to keep the memories and make the most of them. Don't just rely on standard bridal portraits but look beyond to capture your wedding dress in all its beauty.
Capture a picture of your wedding dress on its hanger and memorize its finer details up close. Don't forget the back shots as the back of the wedding dress always has surprising details.
Preserve Your Wedding Dress
Wedding dress preservation and professional cleaning are key to making sure your outfit lasts a lifetime. The sooner you're able to get it cleaned and preserved, the better. Without wedding dress preservation, you may risk yellowing of the fabric, brown spots, permanent fabric creasing, and mold and mildew growth.
Tips to Properly Preserve Your Wedding Outfit
Want to show your wedding outfit to your future generations? Your wedding gown can't be cleaned like any old dress. Follow these useful tips to preserve your wedding outfit properly:
Never leave your wedding dress for years in your cupboard wrapped up in a plastic garment bag.

Stains can oxidize and discolor your cherished dress. You should get your gown cleaned and preserved within six weeks of your wedding.

Your beautiful wedding outfit should be wrapped in acid-free paper. Then store it in a box to prevent stains of perspiration, body oils, beverages, or sugar stains.

Some stains are unseen that can develop over time and can eventually discolor your dress. It's better to leave the cleaning of stains to the experts. 

Be smart about where you store your wedding outfit. Store the wedding dress box in a cool, dark place. This can be a closet or under your bed to prevent it from extreme temperatures, direct sunlight, and humidity. 

Check-in on your wedding gown every 2 to 3 years. It's better to refold it to ensure that no permanent creasing prevails.
Photo: Cate Bligh/Unsplash
When the big day is over, we have lots of fantastic memories and pics, and your wedding gown can inspire you. Showcasing and making memories of your wedding outfit will serve as a reminder of the love you and your spouse share with one another.
We really hope this article has given you a few ideas of how you can make memories of your beautiful wedding outfit.