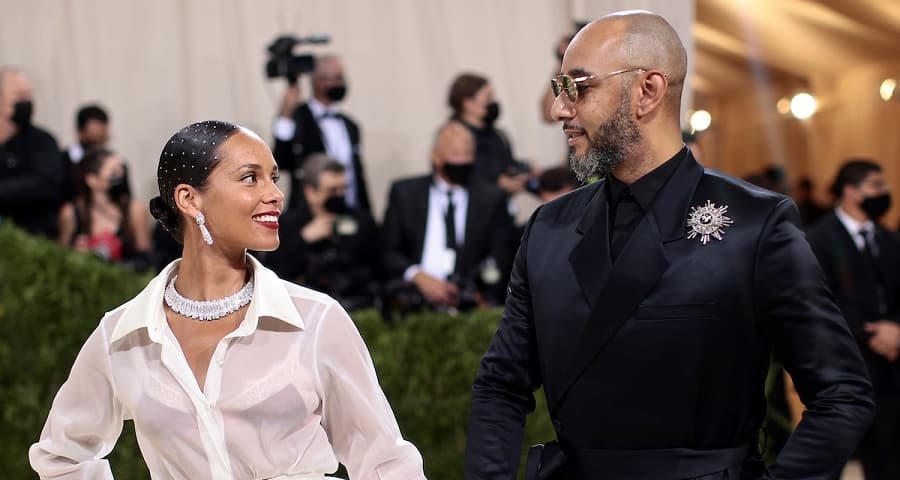 Alicia Keys and Kasseem Daoud Dean (a.k.a Swizz Beatz) said "I do" back in 2010 — 12 years ago and they are waxing stronger even more than before. The American R&B singer and husband who's a record producer have taken to social media to celebrate their love story, along with a video of them enjoying a romantic dance party.
Last night (July 31st, 2022), Keys shared beautiful throwback wedding photos, where she wore a gorgeous one-shoulder wedding gown with a cleavage cut-out. The "Girl on Fire" singer also wore her hair in a low bun, adorned with silver accessories, while Beatz wore a black and white tuxedo.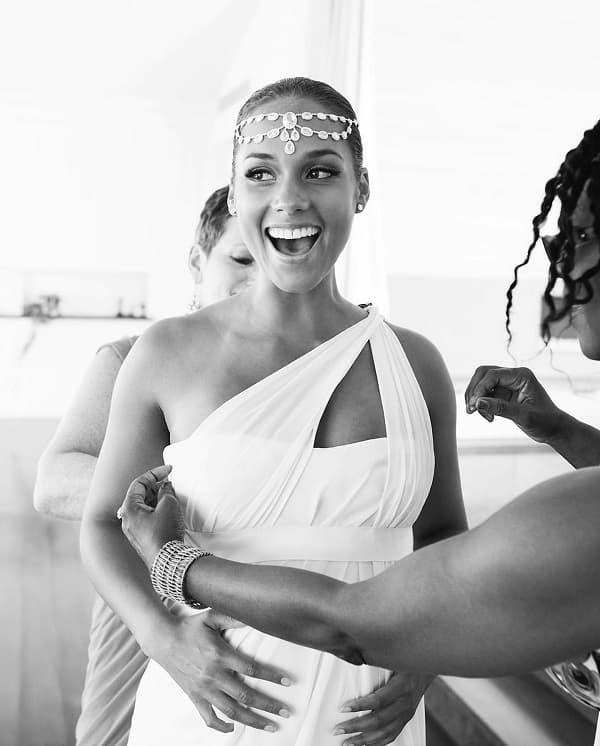 Photo Courtesy
"This is the day we got married! Look at these cutie pies!! Those same stars are still in our eyes. And it's only getting better!!!!," Keys captioned the gorgeous snapshots. "When we said our vows we wanted our love to never be about controlling each other, or being the boss of each other. We set each other free ✨✨✨."
She continued as she described their relationship as "transparent" and "pure love."
"We love each other with open arms, and an open heart. We love each other just the way we are and we grow together even in our different ways and directions. We are best friends. We're so transparent and connected to each other. We laugh hard and we love hard and we cherish each other. I can't believe it my love! 12 years!! Of pure love! There's no love more precious then this! Theres NOTHING more precious than this! I wake up looking forward to you everyday!" Forever more. Yours 👑💜👑💜👑💜👑💜."
View this post on Instagram
Meanwhile, a video posted by the singer, shows the couple enjoying a dancing moment together to mark the unforgettable day. "Forever having fun with the love of my life!!!! 💜💜💜💜 We feel all the love you send our way!! 🥰🥰🥰."
View this post on Instagram
Keys and Beatz first met during their teenage years when the singer was 14 and the music producer 16. According to the book More Myself: A Journey, an autobiographical book written by the singer in collaboration with Michelle Burford, there were brought together by a mutual high school friend but Keys wasn't interested at the time. "We ended up in the same circles at various awards shows and industry events," Keys wrote in her book. "He'd usually pull up in some fancy car, rolling deep with his Bronx crew and shining with diamonds. I wanted nothing to do with that scene or with Swizz."
But however, their journey began when they had a music project together years later. The pair became friends and was later transformed into a relationship. "The more we talked the more I noticed how his mind worked. Beyond the baggy jeans and arm tats there was depth. He was so aware of what was happening around the world," she said.
Keys and Beatz tied the knot in 2010 in Corsica after the rapper proposed to the singer the same year. The couple now shares two children together: sons Egypt, 10, and Genesis, 6. Congratulations!