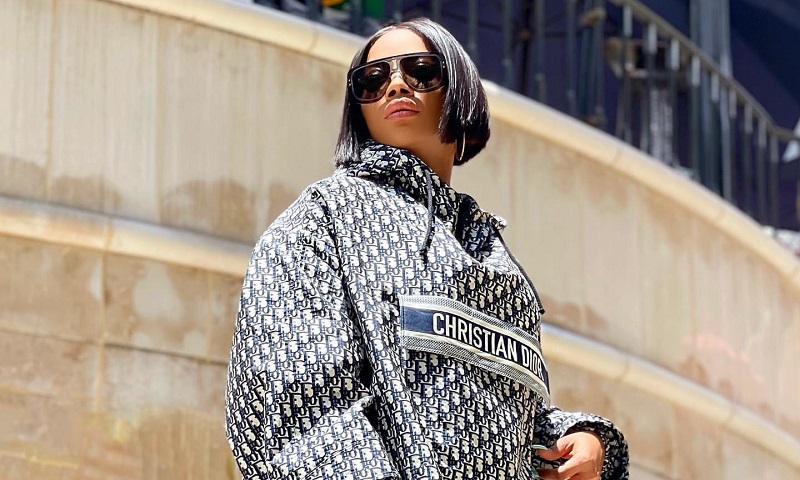 Toke Makinwa is really treating us to some high-end fashion these days. 
First, she was spotted wearing a head-to-toe pink Balenciaga look, and just yesterday, Makinwa went into a full luxury mood, draping herself in a Christian Dior ensemble. The 36-year-old media personality looks ultra-chic as always but this time she opted for a monogrammed hooded shirt dress and coordinated the one-piece with the Dior mini trotter saddle bag and a pair of Walk'n'Dior sneakers. 
She added a touch of glamour with pink lips, as well as a sleek short bob haircut while shielding her eyes with oversized sunglasses. Makinwa shared a bunch of the photos on Instagram and had friends and fans coveted for her look. 
"Big Purr ⚔️⚔️⚔️ I'm in @dior with you ❤️," the post captioned. 
View this post on Instagram
Actress and comedienne, Funke Akindele was one of the first people to declare her love for the street style look. "toke ooooo🔥🔥🔥🔥🔥🔥 brb make I go buy all," she commented. Tiwa Savage also joked that she was supposed to post her own take of the look before Toke Makinwa did.
"So you posted your own first before my own abi. I will expose you on here before government bans IG in UAR," she wrote.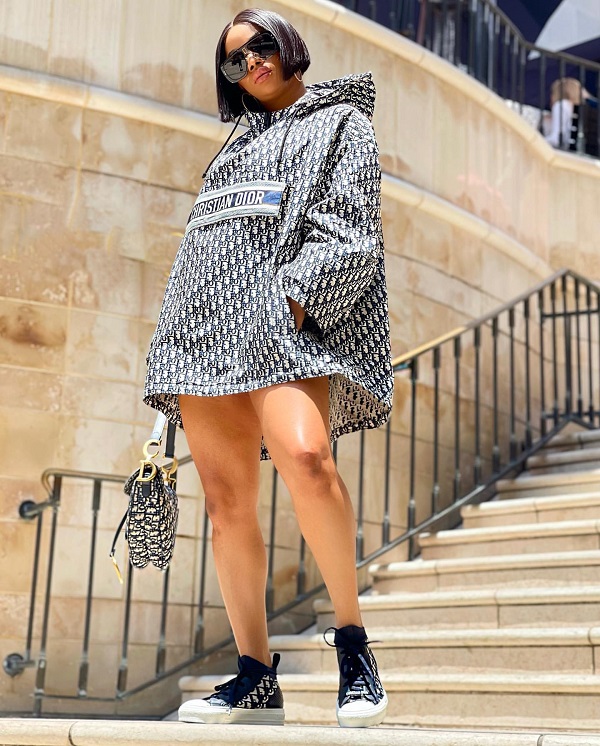 Photo: Instagram/com/toke-makinwa
However, we are also loving everything from the look — from the flowing silhouette of the shirt dress to the Dior monogram design, plus the coordinated accessories; it's the definition of chic that has definitely left us feeling inspired. So if you've got all the balls and want to replicate the look, why not head to the shopping links above to take your pick?