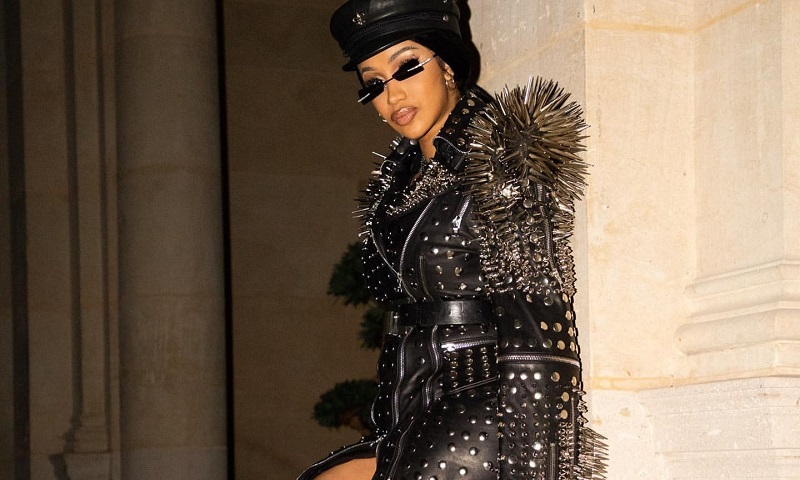 Cardi B has been rocking some stellar outfits lately.
The mom-of-two looked stunning while stepping out in a fresh new image she shared on Instagram last night, wearing a show-stopping all-black look.
Styled for the occasion by Kollin Carter, the singer wore one of her favorite go-to designers, Richard Quinn. The spiky and studded jacket first appeared on the catwalk during the designer's London Fashion Week show last month, and we love Cardi's coordinated get-ups.
A pair of black platform booties finished off the ensemble with a black set of necklaces by Lolita and a matching police hat, completing the head-to-toe dark theme. Cardi continued her styling spree and concealed her eyes with JAUPIN bespoke IRIS sunglasses.
View this post on Instagram
This came just a few hours after the WAP singer was photographed in Schiaparelli's look which she accessorized with beret, drop earrings, and white-framed sunglasses.
View this post on Instagram
The previous day, the superstar rapper was also seen sporting the same label, a look that she topped up with a liquid gold hat by Stephen Jones millinery.
View this post on Instagram
Cardi clearly had a busy week of fashion, slipping from one designer to another. And for sure, she's killing it.