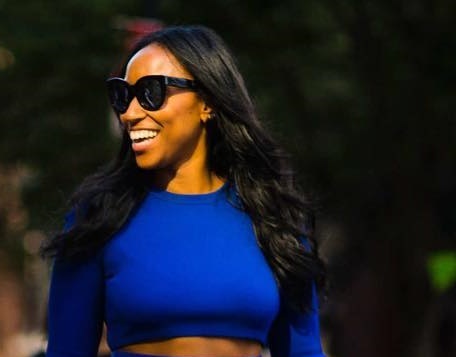 There may be hundreds of outfits you come across on the internet on a daily basis, but not all of them sometimes earn your repin not to talk of instagraming. This is inevitable because you can't like everything especially when you want to stay true to your personal style. Of course, we can't dream up and know the specific outfits that falls within your rotation, but being in the sartorial cyberspace for a period of time, we can actually tell what's covet-worthy.
So, to help give you a fresh inspiration this week, we've found some fashion-forward styling inspiration for head-to-toe outfits. Trust us, you pretty much can't go wrong with any of these looks. They're easy to replicate and you don't need a fashion professor to make it work — it's either you already have the pieces hanging in your closet to muster up or reach out for those credit cards for new investment.
Blue: Long sleeve crop top + Asymmetric pleated skirt & black/white heels.