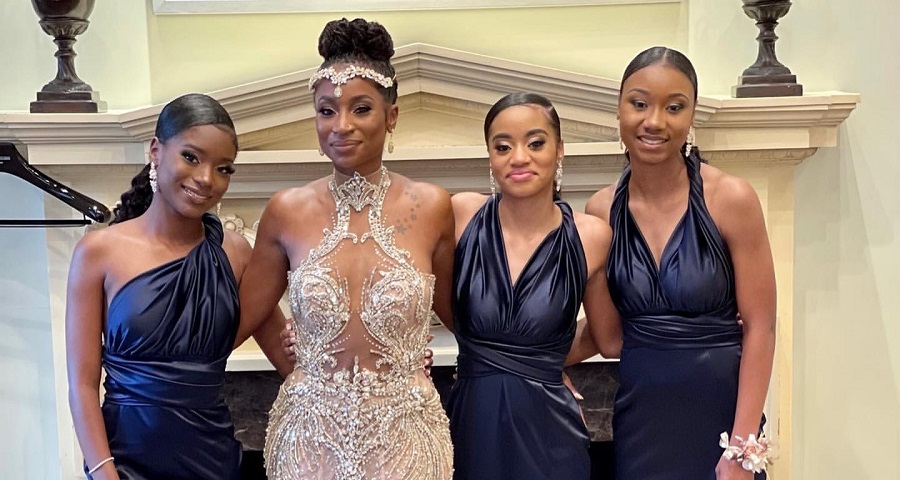 Johnnetta was not as lucky as other brides who got their dream wedding gown and immediately walked down the aisle in it. She was affected by the Covid-19 pandemic and after planning her wedding which was supposed to take place in June 2020, Netta was thrown into the compulsory lockdown that had her wedding canceled for the year.
However, it's no news what the unprecedented pandemic has caused the world, how much it turned lives upside down, or how disappointing it was for Johnnetta who did her wedding gown fittings in 2019 and never wore the dress throughout the year 2020.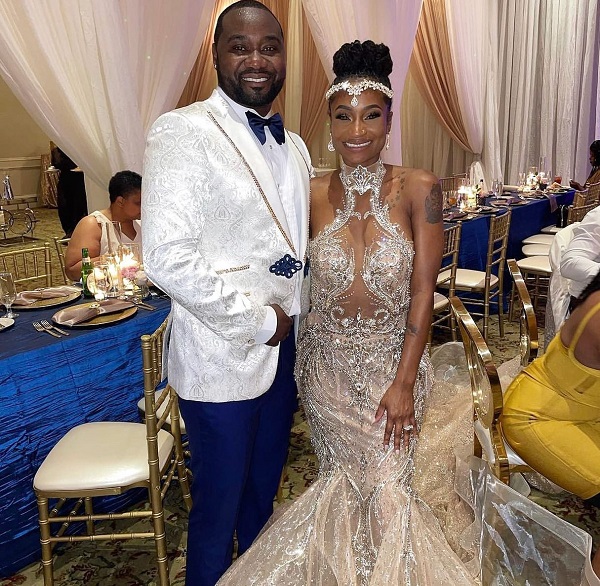 Photo: Instagram.com/fotosbyfola
But the good news? The beautiful bride who is a mother of five finally got married in her dream wedding dress last weekend. According to the wedding gown designer, Brides by Nona, who narrated her story, Johnnetta 'was able to finally wear her perfectly-fitted couture gown was very excited and teary to share the unforgettable moments with her daughters.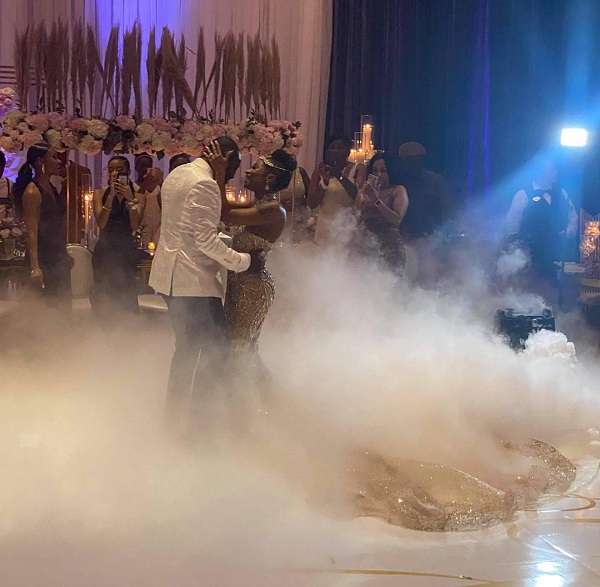 Photo: Instagram.com/fotosbyfola
"We designed Johnnetta's gown in 2019 and she was all too excited to walk down the aisle in it come June 2020," the bridal brand explained in an Instagram post. "Then the unexpected happened…COVID-19…and the whole world was shut down for the year! Disappointing as it was to move her wedding date twice, Johnnetta was able to finally wear her perfectly-fitted couture gown last weekend and she got to share this priceless moment with her daughters. She cried, they cried…it was worth the wait!"
View this post on Instagram
As for the dress, the bride walked down the aisle in a clingy and breathtaking halterneck number that came complete with intricately embroidered Swarovski crystals and a long train. Her hair was furnished with a silver tiara that offset her dangling crystal earrings. And even the illusion fabric matched her skin tone perfectly, making the bride a stunner on her biggest day. As per the designer, this is all she wanted and finally, she got just that.
She however thanked her friends and bridesmaids who saw her through the devastating pandemic year. "Some people arrive and make such a beautiful impact on your life, you can barely remember what life was like without them," the bride shared on Instagram along with a picture of her posing with the bridesmaids. "Words cannot express my love and gratitude I have for my bridal party!"
View this post on Instagram
Our congratulations are in order!