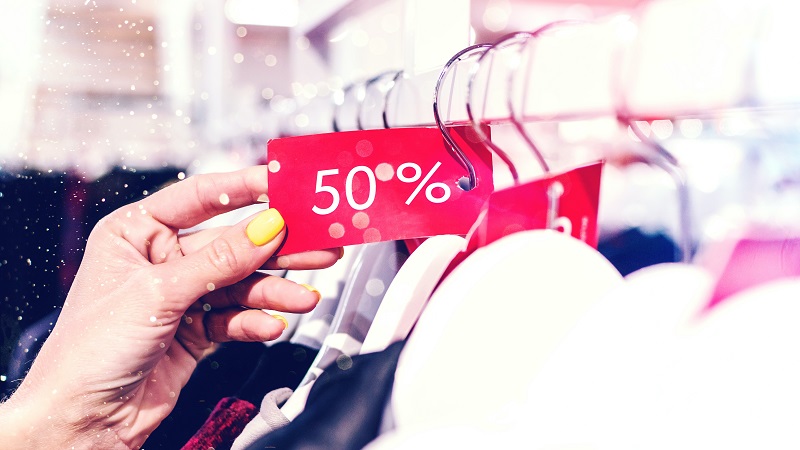 Black Friday is usually the day after thanksgiving day that's generally regarded as the first day of the Christmas season, with brands offering huge discounts on items. So every fourth Friday in November, the holiday means you have the opportunity to shop all your fashion, beauty, and other items at irresistible prices. With the Covid-19 pandemic that has impacted people's finances, it's no doubt we all need to reduce our expenses and indulge in some mega discount sales. So it's time to stock up your closet, fill up your makeup storage drawers, and also give gifts to friends and family. You could even shop for all the needs that will see you through the new year. Ahead, continue clicking to see the best bargains from fashion and beauty brands on the internet, and also bookmark this page for D-Day.
Amazon
Amazon is offering up to 50% off on almost everything, including womenswear, menswear, children's wear, beauty, and health products.
Alchimie Forever
From November 25th to December 1st, you can get 30% off sitewide on Swiss skin and body-care products with the "F&F2020."
Anthropologie
Save up to 40% off sale on clothing and accessories at Anthropologie.
Armani Beauty
Save up to 30% off on all beauty products from November 27th to December 2nd at Armani beauty.
ASOS
Starting from 27 November all the way until Cyber Monday on 30 November, ASOS is offering up to 70%  on all your favorite brands (850+) for women's clothing and menswear.
Bathing Culture
From November 20th to November 30th, you are sure to save up to 20% off on Bathing Culture's eco-friendly beauty products.
Bespoke Post
Save up to 50% off on select men's clothing and gifts.
Birchbox
At Birchbox, you can save up to 40% off on beauty items.
CHI
For your hair products, get 25% off sitewide on Black Friday and 30% off during Cyber Week.
Coach
Coach is offering up to 30% off on select items, along with shipping with codes "THANKS30" and "FREESHIP."
Cover FX
Raise your beauty stakes with up to 30% off the entire site, plus free shipping.
Christophe Robin
For your hair food, save up to 40% off at Christophe Robin. There'll also be a surprise sale from November 24th through December 2nd.

Dermstore
Get up to 50% off designer skincare and makeup products.
Dollar Shave Club
From November 23rd, you can save up to 35% off on your favorite shaving products.
Farmacy
Save up to 30% off everything on Black Friday.
Girlfriend Collective



Get up to 25% off sitewide from November 24.
GlassesUSA
You can save up to 25% off on clearance eyeglasses.
Huckberry
For your hiking essentials, save up to 60% at Huckberry.
Kate Spade
Save up to 75% off during Kate Spade surprise sale.

L.L. Bean
For men, women, and children's wear, you'll get up to 40% off on select items.
Lululemon
Grab the opportunity at Lululemon as the brand is offering up to a 33% discount on wardrobe-essentials. 
Macy's
At Macy's, you'll be able to save up to 65% off on men's and women's wardrobe essentials, including designer handbags, shoes, and jewelry.
Madewell
With the code "EARLYBIRD, you can get an extra 50% off on select women's clothing at Madewell.
MAC Cosmetics
For MAC cosmetics lovers, you can save 25% off their entire Black Friday sales from November 23 till 30th November.
Nordstrom
There will be exciting sales at Nordstrom with up to 67% off on women's clothing, men's clothing 67% off, 60% off on children's clothing, and also up to 60% off on designer makeup and beauty items.
Old Navy
Grab the opportunity with up to 60% or more on men's, women's, and children's clothing at Old Navy.
Saks Fifth Avenue
At SFA, you could earn up to $700 back on select items with code "NOVGCSF."
Sephora
For your beauty items, you could save up to 50% off at Sephora.
Spanx
Spanx will be offering up to 30% on select clothing and loungewear during Black Friday and Cyber Monday sales.
Torrid
With their last year's sales up to 50% off sitewide plus free shipping, the 2020 Black Friday and Cyber Monday will be no different.

Urban Outfitters
Get up to 40% off on select clothing items and accessories.
Zappos
Save up to 35% off women's clothing, 25% for menswear, and 35% off on children's wear.