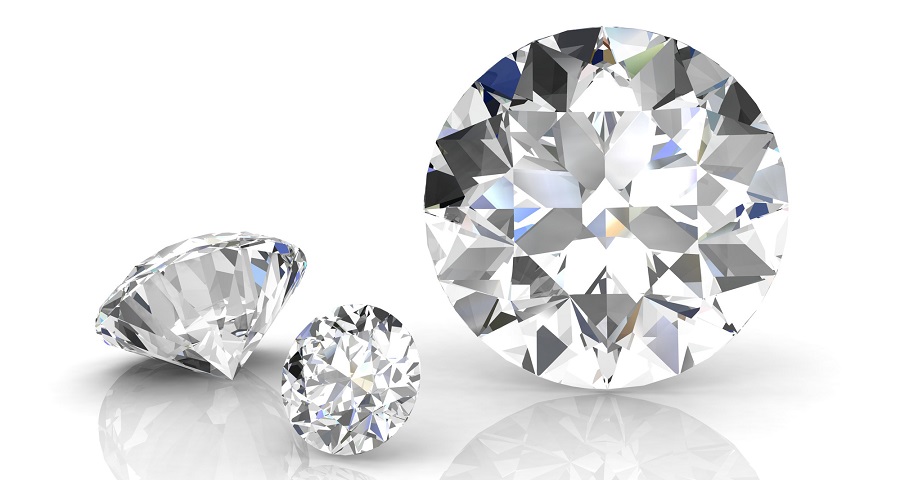 After the diamond engagement ring was first used in 1477, it has been valued and sought after by lovers throughout the centuries. Now, it's the first choice of engagement ring for buyers.
Buying one can be intimidating. Figuring out the different qualities or cuts of diamonds is one part of the decision. Then, when you consider the different diamonds, you'll need to consider color, clarity, and more!
This guide will help you understand the different types of diamonds. When you know what you're looking for, the process will be enjoyable and stress-free.
Mined Types of Diamonds 
The most common type of diamond is the mined diamond. They are the most sought-after type of diamond and are also the most expensive. Here is a quick guide to some of the most common types of mined diamonds:
Cape diamonds: Cape diamonds are a popular choice for engagement rings, and for good reason! These are known for their exceptional fire and brilliance, and they are also very rare.
This makes them the perfect symbol of your love and commitment. They are also very durable, so they will stand the test of time.
Kimberlite diamonds: Kimberlite diamonds are actually rarer than traditional diamonds. They have a unique color that can range from a pale yellow to a deep green.
Alluvial diamonds: Many couples choose alluvial diamonds for their engagement rings because of their unique beauty. These are often more affordable than other diamonds. They don't have to go through the same intense cutting and polishing process. 
Lab-Grown Diamonds
The idea of a lab-grown diamond for an engagement ring is a relatively new concept, but it is one that is becoming increasingly popular. Lab-grown diamonds are created through the process of growing a diamond seed in a laboratory environment. The result is a diamond that is physically and chemically identical to a natural diamond but is significantly less expensive.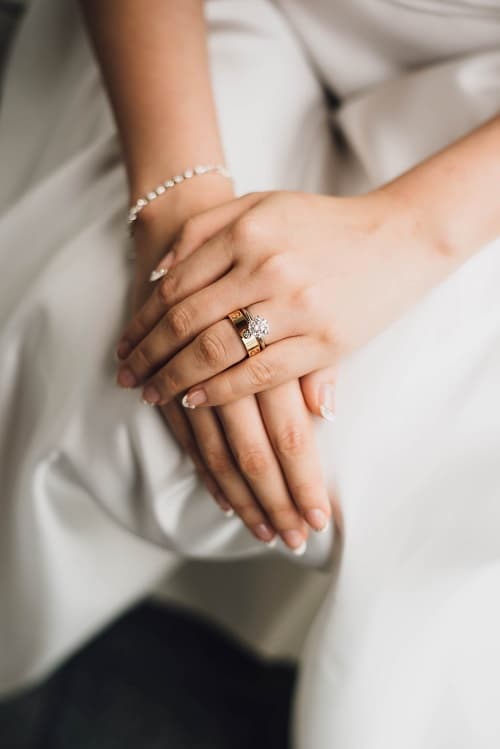 Photo: CHUTTERSNAP/Unsplash
For couples that are looking for an environmentally friendly and cost-effective option for an engagement ring, a lab-grown diamond is a great choice. These are also a good option for those who are concerned about the conflict associated with natural diamonds. 
Fancy-Colored Diamonds
Fancy-colored diamonds for engagement rings are a unique and beautiful choice. They come in a wide variety of colors, from classic white to yellow, pink, blue, and even black. Fancy colored diamonds are rarer than white diamonds, and thus more expensive. 
The best type of diamond for your engagement ring is the one that you love and fits your budget. You can buy luxury jewelry either from brick-and-mortar stores or buy jewelry online. If you are looking for a convenient, relatively easy, and often less expensive way of purchasing, click here.
The Perfect Diamond for Your Engagement Ring
If you're on the hunt for an engagement ring, you'll want to find a diamond that is the perfect blend of quality and sparkle. With so many different shapes, sizes, and styles to choose from, it can be difficult to decide which one is right for you. Luckily, we've compiled a list of the types of diamonds for engagement rings, so you can be sure to find the perfect one for your special someone.
For more engagement ring ideas, check out our other posts!