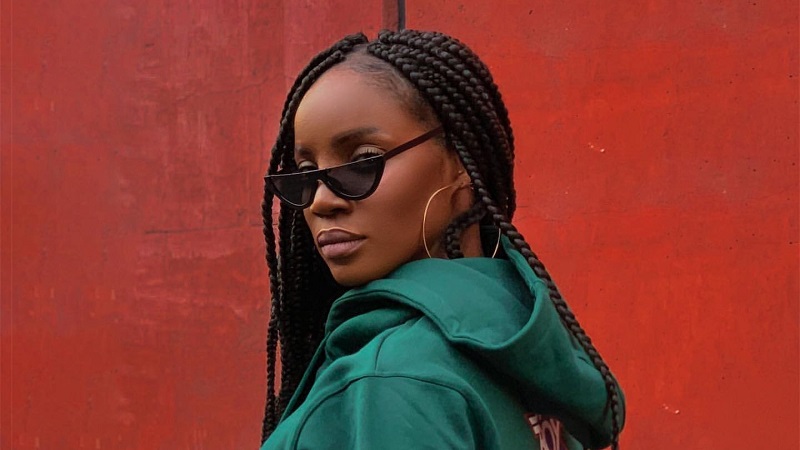 Everyone has a different way of kickstarting the new year and if ask Seyi Shay, it's best done in a sexy bikini. The singer took to Instagram on New Year's Day to share her resolution for the new year, and she made sure to steal the spotlight in a perfect bikini. 
Looking smokin' hot, the 'Right Now' singer shared a series of mirror selfies wearing a 2-piece gold lacy bikini that showed off her enviable figure. "One of my New Years resolutions is to keep it 💯 and get a 6-pack on it!! 🏋🏾‍♀️🏋🏾‍♀️🏋🏾‍♀️ #Echoke #happynewyear #BigGirl #LicNg #bodygoals," Shay captioned the sleek look.
View this post on Instagram
When a fan with the username 'latashalagos' commented on the sexy look, "See ehn…just do you Be happy! Live!!!," Shay wasted no time to affirm how much she's happy with her look. "I'm the happiest I've been aaaagggeeeesss," she replied.
Shay has been very conservative in the past years when it comes to posting bikini pictures on social media. In fact, back in May last year when the semi-nude photos of the singer leaked on Instagram, the 35-year-old beauty claimed that her account was hacked.
I cannot tell why/who is doing this, but my IG account has been compromised & my privacy is being violated. Seems to be a deliberate attack as the photos circulating are not from a recent exchange.
Please ignore all DMs from my account and do not share any personal info. pic.twitter.com/6gim1oDaqb

— Seyi Shay BIGGIRL (@iamseyishay) May 21, 2020
However, it's good to see the singer has finally come to terms with her body. She's now so confident with her body and starting off the year with a swimsuit body means expect to see more of the singer in 2021.