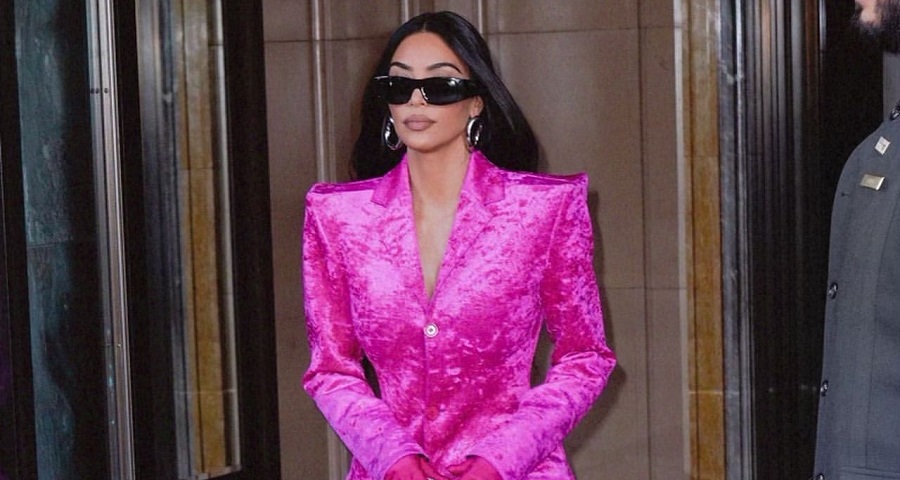 In all honesty and without any denial, Kim Kardashian could wear any type of bathing suit and still look like a total smoke show, but her latest choice proves that a bandeau bra may just be the most flattering piece to show off some skin.
The reality star posted a new photo of herself in a large bathing tub wearing a sexy black bandeau and the matching bikini bottom. The scantily clad Kim could be seen putting her flawless bikini body on display. She rested back on her arms while posing on her feet as she flexed her tummy and cast a sultry gaze at the camera. She also wore her hair in a rapunzel braid. "My happy place 🖤," she captioned the photo.
View this post on Instagram
This comes after the 41-year-old beauty was photographed hanging out with her boyfriend Pete Davidson. Kim, who filed for her divorce from Kanye West earlier this year is reported to be dating the 28-year-old American comedian. According to a new report, the beauty mogul is "acting like a teenager" as Davidson is always making her giggle.
"She's acting like a teenager," a source told Page Six. "She's constantly giggling. Pete has made her feel like the clock has moved 20 years back. She seems happy." Another source added that the two are in the stage of getting to know each other.
"They're still getting to know each other, and want as little pressure as possible," the source said. "They're trying to keep it under wraps. They're dating. There's no formal title. They're dating and getting to know each other — still figuring it out."