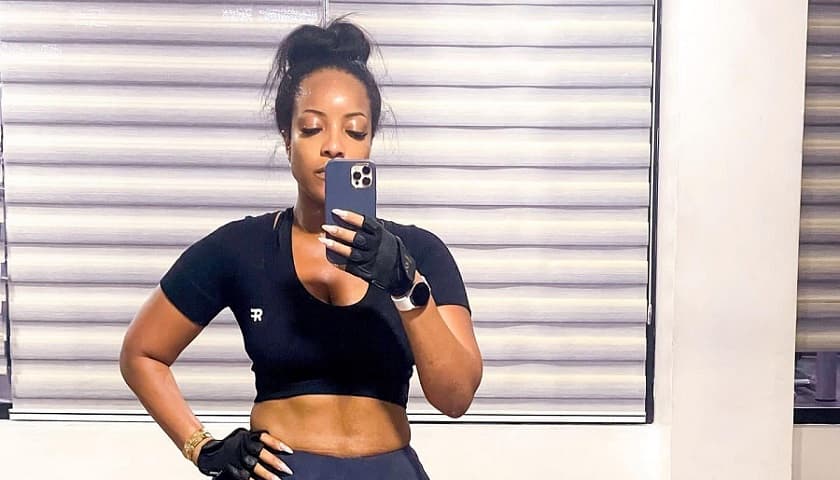 Yes, it's true that hard work pays and if you don't believe us, a look at Joselyn Dumas is proof. 
The Ghanaian actress is not only giving us a major fitness inspo but she's pure goals. Yesterday Sunday (July 17), Dumas was excited to flaunt her new hard-earned body for her over 3m Instagram followers when she shared jealousy-inducing photos to celebrate her current workout results.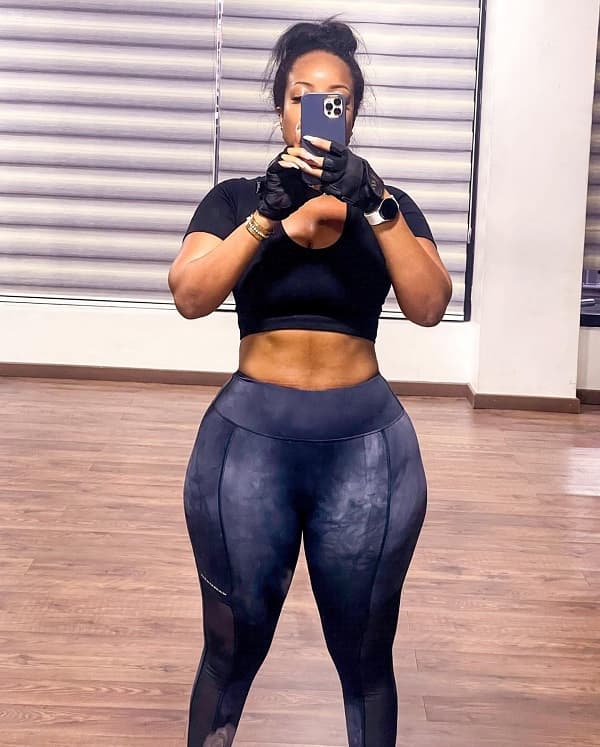 Photo Courtesy
In a major body transformation, the 41-year-old looks impressively fit wearing a dark blue cropped top and form-flattering gym leggings to showcase her washboard abs. The actress wore her hair styled in a top bun and accessorized with complementary pair of sneakers in dark and white hues. 
"🥇💪🏿…It's the process & imma stick with it!" she captioned the snapshots. 
View this post on Instagram
However, Dumas has been a serious gym devotee for many years. She literally spends most of her time working out in the gym and of course, keeping fans informed about her gym activities. Two weeks ago, she shared a video of herself during a Pilates session.
"FIRST TIME taking Pilates 😍," the video captioned. "It's one of the best ways to tone and firm up your body, balance muscular strength & improve flexibility ….. LADIES & GENTLEMEN Let's Normalize taking Pilates Classes/ workouts."
View this post on Instagram
In 2017, Dumas spoke of how she struggled with confidence and body image due to being overweight.
"I struggled with my confidence and body image, as people would stare which affected my self-esteem for a moment," she told SCHICK Magazine in an interview while gracing the cover of the magazine's sophomore edition.
"I would see my love handles hanging out of my favourite pair of jeans, and I didn't like it. I had to take ten selfies for that one perfect shot because my double chin was being a nuisance, I couldn't control my racing heartbeat and short breaths after taking only a few steps. Those for me, are some of the challenges I faced that made me re-evaluate my life choices."
She continued: "My health! Your life is meant to be lived, loved, and enjoyed, and we most certainly owe that to ourselves. I wanted to enjoy my life and enjoy it being healthy. I felt healthier after losing weight, and I loved it. I was in tune with my body and learned to be disciplined. My lifestyle and eating habits changed."