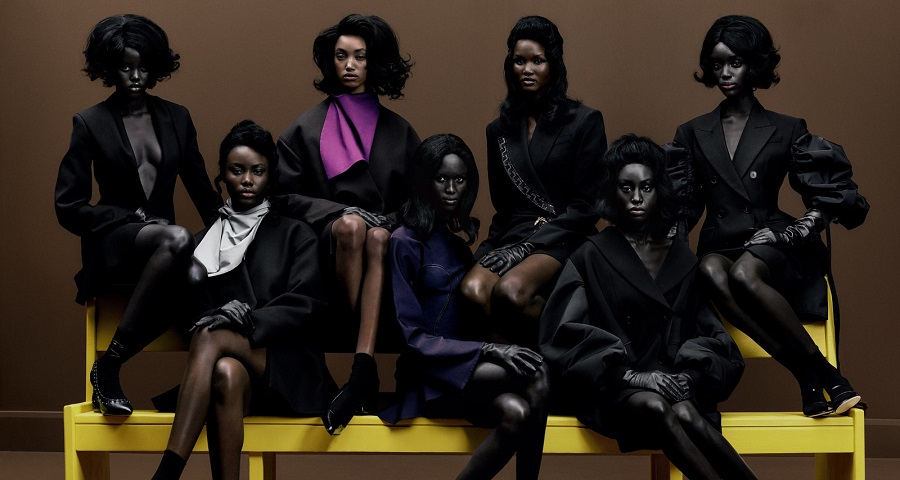 Fashion is no longer what it used to be. The ever-growing industry has drastically changed in recent years — from the diversity gap slowly but gradually closing to African models strutting the catwalk and fronting campaigns for high-end brands, it's no doubt there's a huge difference. Of course, this achievement isn't complete without crediting the game-changers, people who use their platforms, or every little opportunity to advocate the lack of diversity and inclusion.
As a major step, British Vogue is surprising the entire fashion community with its February Issue completely dedicated to African models. As per Edward Enninful, the editor-in-chief of the magazine, 'the rise of the African model is "long overdue."'
For the momentous cover shot by Rafael Pavarotti, the magazine spotlighted nine international African models from Senegal, Rwanda, Sudan, Nigeria, and Ethiopia. They include Adut Akech, Anok Yai, Majesty Amare, Amar Akway, Janet Jumbo, Maty Fall, Nyagua Ruea, Abény Nhial and Akon Changkou. The models are all clad in matching black looks — some wearing an oversized blazer — and some dresses with bouncy curly hairstyles, showcasing their natural dark-skinned beauty.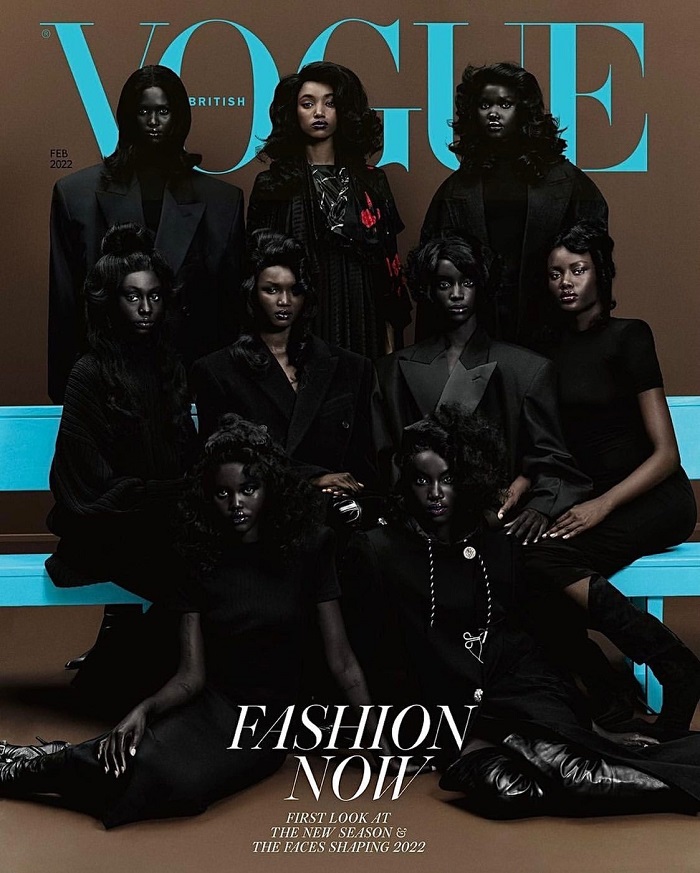 Photo: Rafael Pavarotti
According to the magazine, 'for an industry long criticised for its lack of diversity, as well as for perpetuating beauty standards seen through a Eurocentric lens, this change is momentous.' Enninful also described the models as 'vivacious and smart.'
"I saw all these incredible models from across Africa who were just so vivacious and smart," the British Vogue's editor-in-chief recalled as he explained the inspiration behind shooting an all-Black, all African cover. "These girls," he continues, "are redefining what it is to be a fashion model."
The accompanying interview however takes the models through their fashion preferences and as per Adut Akech, she can't live without the 'little bags and sneakers' in her life. You can read more of their interesting story on British Vogue.