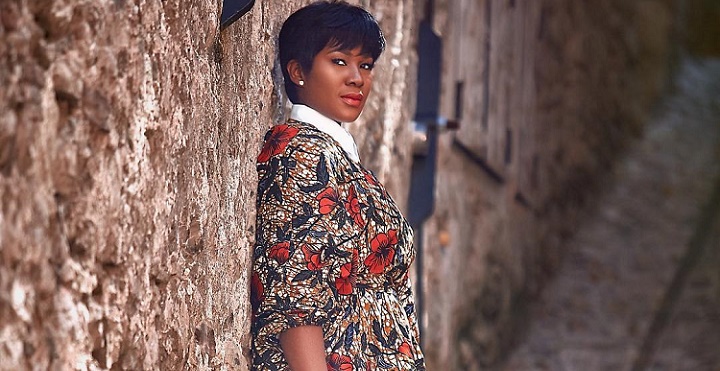 Actress Stephanie Okereke looked her usual fashion-forward self as she attended the 'Dialoghi in Spoleto' event in Italy, and flying the flag for the modern African fashion in a work-appropriate Ankara tunic dress by a local brand, Xclamations.
This certainly isn't your average workwear style. Her look, featuring a black pencil skirt and white button-down, long-sleeve shirt, the fact is that the award-winning actress knows the formula for injecting a dose of African fashion into a conventional office go-to. She topped up the look with this simple and stylish tunic print dress which practically complemented her red pumps. And it's certainly left us feeling inspired.

The event was organized to discuss several world issues, and according to the actress who attended as a delegate representing Africa, she calls for more attention to the plight of victims of human trafficking. "Ultimately, I hope this leads us in the path to justice on behalf of the millions of human trafficking victims who have been trapped in some form of slavery, bonded labor, or forced prostitution; and a sharp decline of these staggering figures," she said while speaking at the event.