If you really do keep up with Viola Davis, the actress has experimented a lot with style over the past few years.
From the days of "Windows" premiere — a neo-noir heist thriller film directed by Steve McQueen, to the screening days of her movie "Fences," and to her regular red carpet appearances in recent years, but this look is no doubt the one to impress. 
Stepping out to the 2022 Harpers Bazaars Women of the Year Awards in London on Thursday, Davis dressed to impress once again in a beautiful Armani Privé black gown with a one-shoulder bodice featuring lavish fringe beaded detailing. She teamed it simply with a sleek clutch and black and purple statement earrings to allow the glittering details to do all the talking.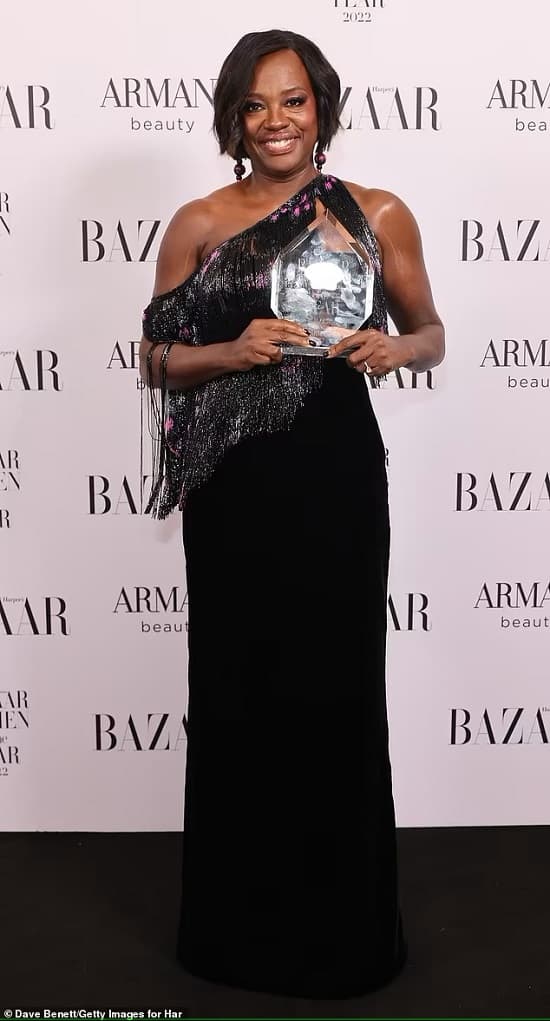 For the glam, the 57-year-old stayed true to the natural look as she opted for lustrous nude lips and skin complementing makeup look. She wore her hair in a short bob and parted to one side.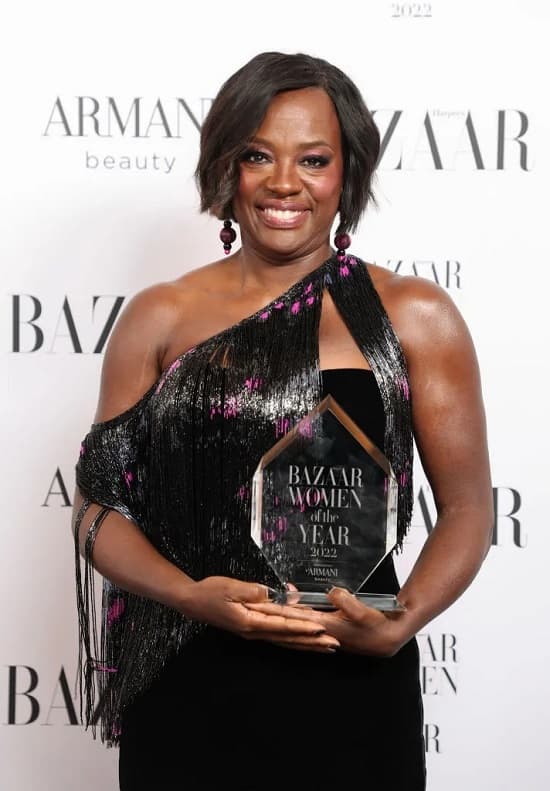 The American superstar was honored with the Icon Award for her long-standing work in the movie industry and being the only African-American to achieve the Triple Crown of Acting (the Academy Award, Primetime Emmy Award, and two Tony Awards), the recognition was well-deserving. 
Speaking to the media house on her latest movie The Woman King, Davis who plays Gen. Nanisca, a leader of the all-female warriors who protects the African kingdom of Dahomey, admitted that she enjoyed the role. "I loved wielding that sword," she said.
"I've never done anything like this before. When I was a little girl, I always imagined being in a movie like this," the actress added. "You watch Gladiator or Wonder Woman and you see yourself in them, but then you're never sent those scripts. When you get a story like The Woman King, it resuscitates you. I'm dark-skinned, I have a deep voice. My whole life, I've been told that I'm too strong, too masculine. We redefine what it means to be feminine in this movie. It liberated me."